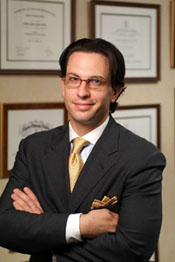 The Aesthetic Surgery Journal just published Dr, Andrew Jacono's game-changing new facelift technique, Minimal Access Deep Plane Extended Vertical "MADE" Facelift. This is the New York Facial Plastic and Reconstructive Surgeon's most recent development, a hybrid procedure that is one huge step toward the evolution of the facelift.
According to Dr. Jacono's study, the cutting edge technique combines characteristics of deep plane facelift with those of short-scar minimal access cranial suspension lift to achieve a more precise and natural-looking outcome.
"Traditional procedures lift just the skin and disrupt superficial blood vessels, which causes bruising and swelling," explained Dr. Jacono. "The 'MADE' facelift lifts under the muscle layer where there are no blood vessels, so there is no bleeding and very limited bruising, resulting in a healing process that's twice as fast as traditional techniques."
Perks of MADE over that of traditional methods include fewer complications, the use of local anesthesia and, of course, better and longer lasting results.
"The results achieve an ideal balance between the midface, lower face and neck, giving the most natural appearance," Dr. Jacono added.
Dr. Jacono is respected across the state and holds many positions including Section Head of Facial Plastic and Reconstructive Surgery at North Shore University Hospital. See more of him on the Discovery Fit & Health show "Facing Trauma."
SOURCE: New York Center for Facial Plastic and Laser Surgery
PHOTO: http://www.newyorkfacialplasticsurgery.com