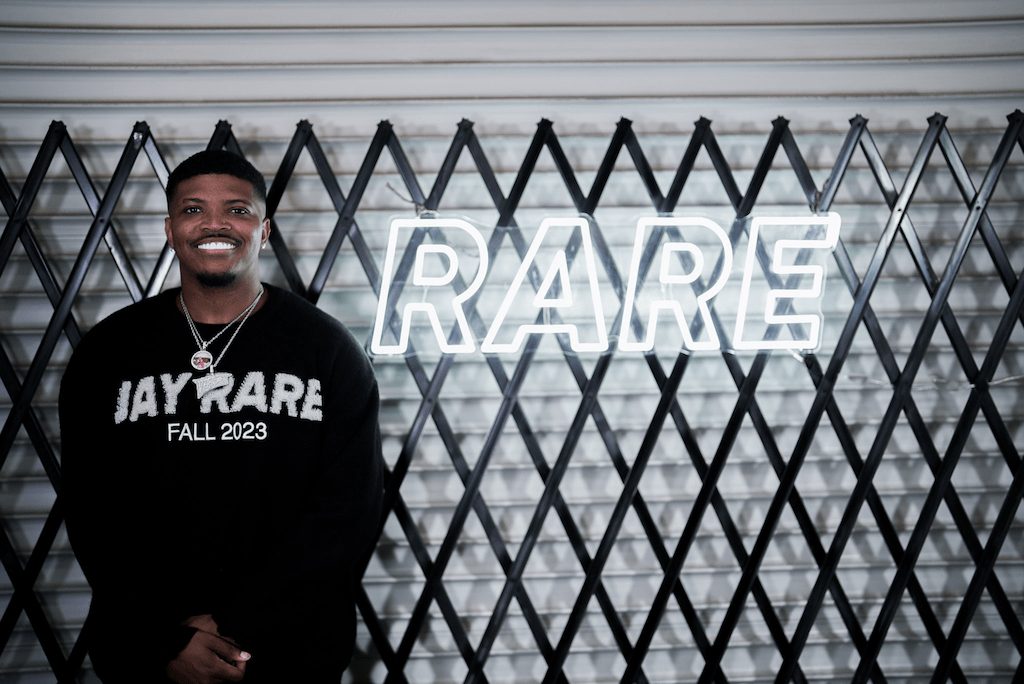 Jay Rare, the dynamic entrepreneur renowned for his multifaceted ventures spanning design, music, and lifestyle, is once again creating ripples in the industry. With a proven track record of launching highly successful direct-to-consumer projects and harnessing the power of social media to amass over $200,000 in revenue, Jay Rare has firmly established himself as a trailblazer and visionary.
His impressive portfolio includes collaborative endeavors with industry titans such as Nike, Cash App, Puma, and a host of other prestigious brands. Most recently, Jay Rare introduced the Rare Management Group, securing a substantial $350,000 in private funding to fuel his mission of spearheading innovative and groundbreaking initiatives.
Jay Rare's latest venture, "Very Rare," creatively stylized as "V3RY RARE," is poised to revolutionize the creative landscape. This program is meticulously designed to collaborate with content creators, guiding them in the development of their distinct brands and projects. In collaboration with his longtime mentor and business associate, Eddie Bowen of Mogul Agency, renowned for his collaborations with Fashion Nova, CoverGirl, Rock Star Denim, and other industry giants, they bring a wealth of experience to handpick a select group of creators and introduce pioneering brands to the market.
"I've dedicated considerable time to unraveling the intricacies of this industry, and I recognize the potential to share my knowledge with fellow creators," notes Jay Rare. "Many creators rely on major brands for partnerships, but I've demonstrated that it's possible to create your own products and independently generate a steady revenue stream. I've essentially used myself as a living case study."
In a compelling development, Jay Rare has wasted no time in welcoming his first client into the "Very Rare" fold – none other than TikTok sensation Kaay_Dawggg, a prominent figure in the realms of beauty, lifestyle, and fashion content creation.
Elaborating on his choice, Jay Rare explains, "Kaay_Dawggg is a shining star. Numerous discussions with her about her aspirations and ambitions have led me to believe that our visions are perfectly aligned. What captivates me about her is her unwavering drive to achieve more. She's eager to dive into work, authentic, and unapologetically herself. She epitomizes the 'rare' vision that holds immense significance for me."
As Jay Rare continues to redefine the boundaries of creativity and empower content creators, "Very Rare" is poised to be a transformative platform, propelling distinctive voices and visions to the forefront of the industry.
Visit: 
www.raremanagementgroup.com
www.Jayrare.com
Instagram.com/jayrare  
Written in partnership with Tedfuel
Subscribe to discover the best kept secrets in your city