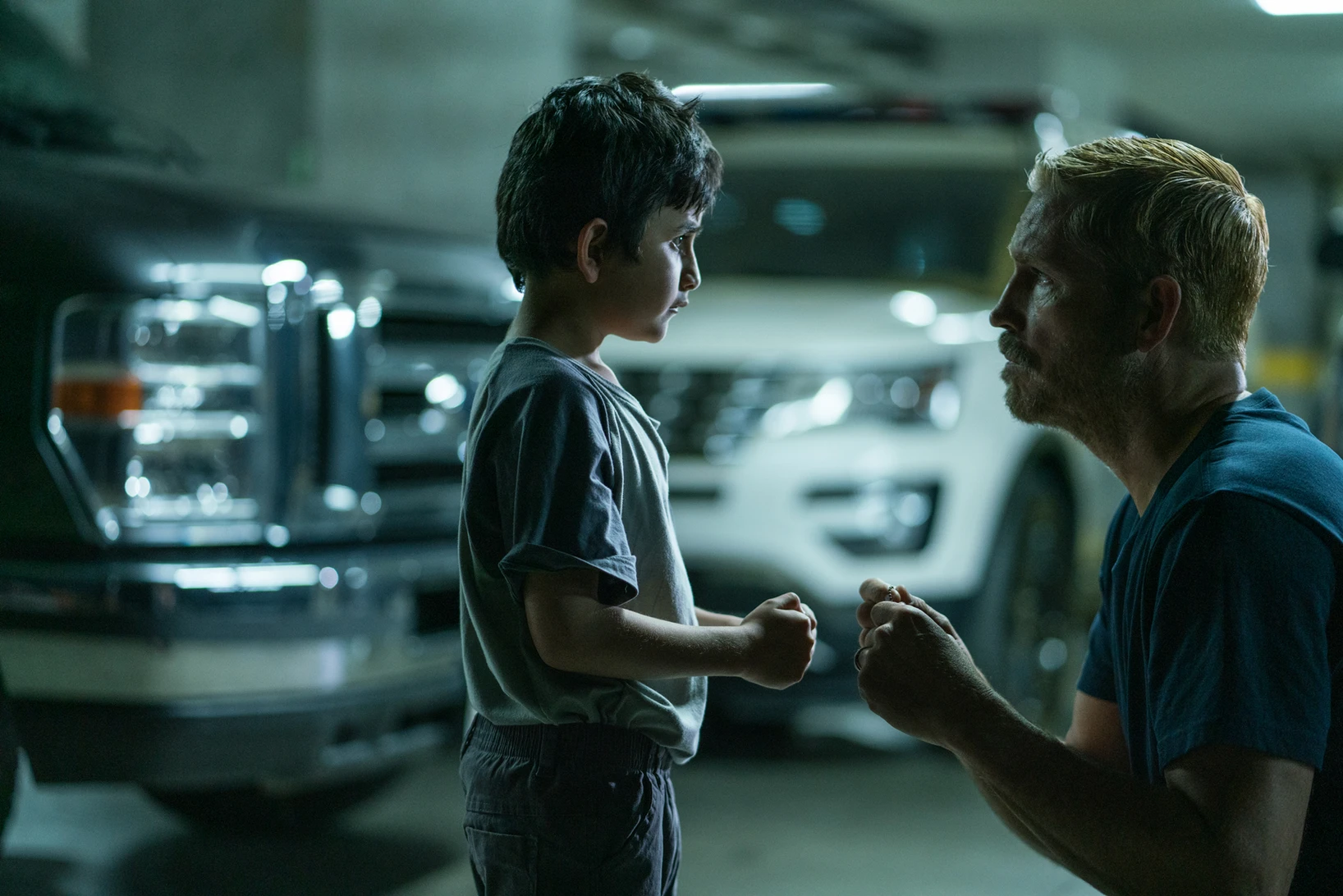 Photo Credit: Courtesy of Sound of Freedom
"Sound of Freedom" is not just a commercial hit but a driving force behind liberating thousands of children from the grim reality of child trafficking. With a staggering U.S. box office revenue of nearly $200 million, the film is more than numbers—it's the catalyst for an international movement supported by influential figures across various sectors.
According to the filmmakers, a large part of the film's success was driven by the unprecedented support from world leaders and celebrities that the filmmakers call, "Ambassadors of Freedom". After the film opened as the #1 movie in America, the film's producer, Eduardo Verastegui, penned an open letter to thank the "Ambassadors of  Freedom" for lending their voices to promote the movie and its mission to abolish child slavery. Verastegui thanked influential figures like Elon Musk and others who helped raise awareness about the movie. "The movie wouldn't have reached over 20 million people without the support of these Ambassadors, who used their power to promote our movie's life-saving mission," said Verastegui.
As a result of the extensive promotion from the ambassadors and the coverage from U.S.  Hispanic media and iHeart, the $14M Film Outpaced the box office records of blockbuster franchises like "Mission Impossible," "Indiana Jones," "The Flash," "Transformers," "Element," and "John Wick". The film opened as the #1 movie in the U.S. and Latin America, while earning a perfect Rotten Tomatoes audience score of 100%.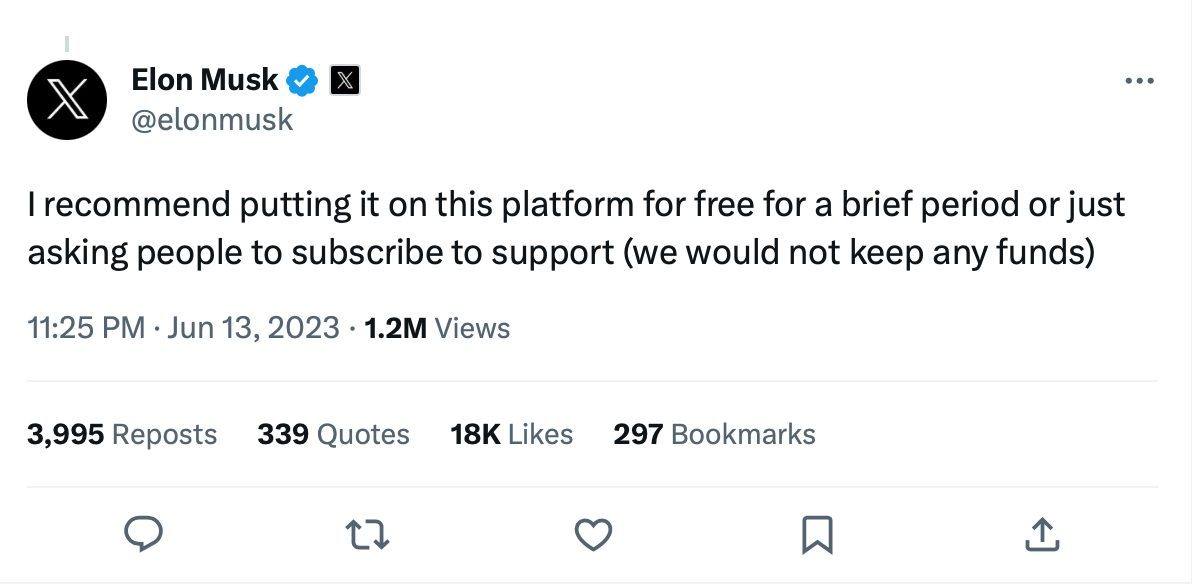 Photo Credit: Courtesy of X
Elon Musk Amplifies The Sound of Freedom
Ahead of the U.S. release, Musk advocated for the film on Twitter, currently known as X. Musk offered free distribution to the world without Twitter taking any fees.  This could have seen the movie debut on Twitter but Angel Studios had already committed to exhibitors to do a theatrical release. Verastegui acknowledged Musk's support, noting, "I'm grateful the world's wealthiest person used his platform and power to fight for the freedom of children" exclaimed Verasteguu. "His tweet raised a lot of awareness about our movie's mission to end child trafficking, and we are deeply grateful for that."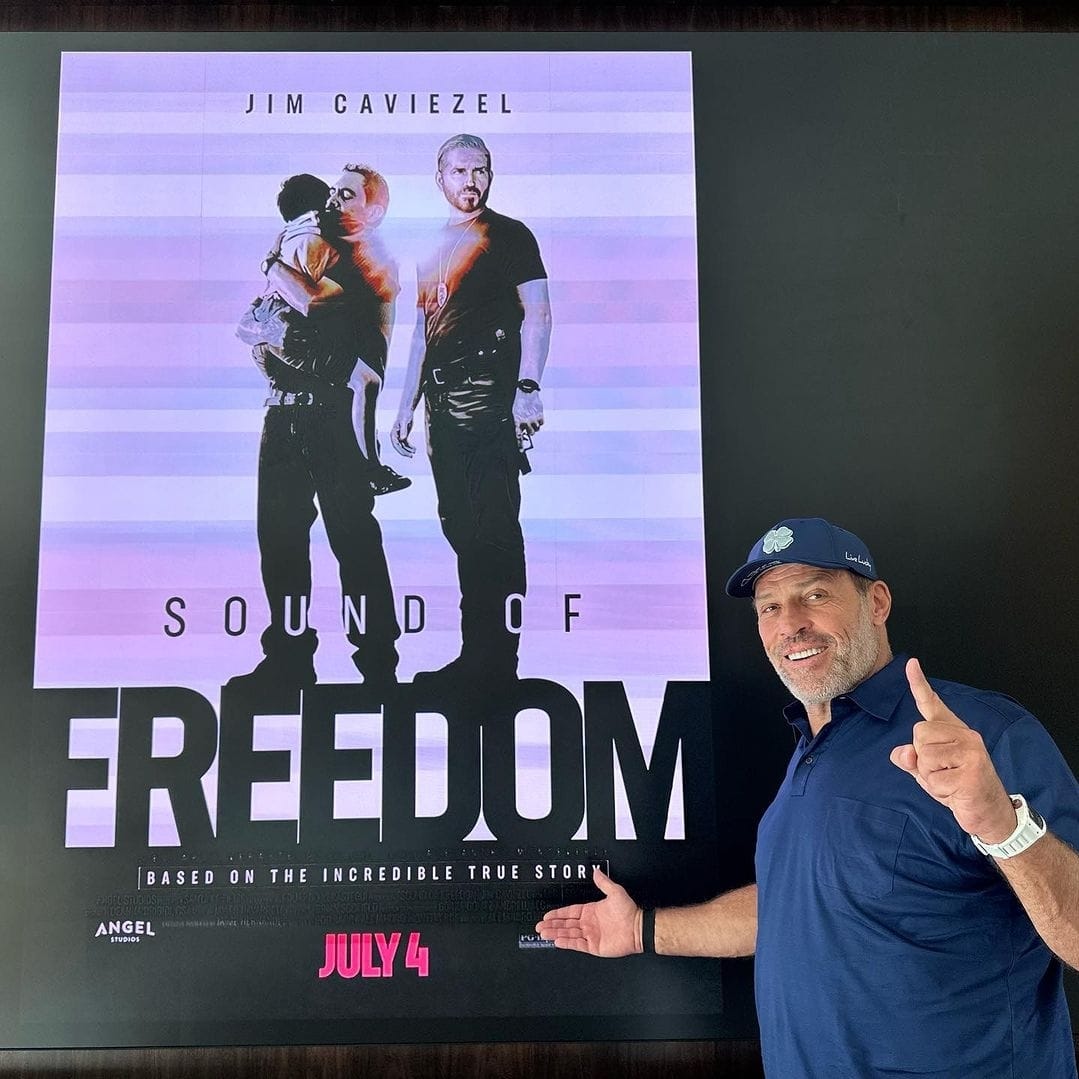 Ambassadors of Freedom
Verastegui and his business partner, Haute 100 lister Sean Wolfington, enlisted other "Ambassadors of Freedom," to help promote the movie. These renowned personalities harnessed their platforms—totaling over 100 million followers collectively—to champion the film and its objective to eradicate child slavery.
The initiative gained traction initially with esteemed "Ambassadors", such as Tony Robbins, Luis Fonsi, Jewel, Dana White, Mel Gibson, and Alejandro Sanz amplifying the message. Other influential advocates followed, including Chuck Liddell, Maria Elena Salinas, Enrique Santos, Pamela Silva, Maria Celste, Jorge Masvidal, Karolina Kurkova, Carlos Ponce, Yotuel Romero, Melky Jean, and Lauren Diagle. Together, their unified voice echoed worldwide, sparking a movement that culminated in the liberation of countless children and the apprehension of numerous traffickers.
View this post on Instagram
The filmmakers shared videos from these esteemed Ambassadors on ShareFreedom.com, along with a myriad of tools and free resources to equip leaders to promote the movie's mission to safeguard innocent children from sexual slavery. "Your involvement makes a big difference," added Tim Ballard, the ex-CIA operative who risked everything to fight for the freedom of children.
The open letter invited societal leaders, including U.S. Presidents, Congress, Supreme Court Judges, celebrities, and other leaders, to advocate against child trafficking and to host private screenings for their communities. Private screeners of the film were subsequently sent to President Biden, and previous presidents Clinton, Bush, Obama, and Trump. Congress, President Trump, and multiple presidents in the Americas hosted private screeners for leaders in their communities.
The Men Behind the Movement: Eduardo Verástegui & Alejandro Monteverde
Eduardo Verástegui, the producer, and Alejandro Monteverde, the writer and director, are trailblazers in the realm of socially impactful cinema, with a track record for producing award-winning films that have an impact well beyond the silver screen. Their first film, "Bella," created in collaboration with Leo Severino and Haute 100 lister Sean Wolfington, took the top prize at TIFF and received the coveted Golden Tomato from Rotten Tomatoes. The filmmakers were recognized by the U.S. President for their contributions and honored by the Smithsonian Institute for their film's impact. With "Sound of Freedom," the filmmakers cemented their reputation as mission-driven artists who make movies that really move people.
As "Sound of Freedom" expands internationally, it is abundantly clear that the film is not just entertainment, but a formidable force for social justice, one that is resonating powerfully under the aegis of its supporters like Elon Musk and the "Ambassadors of Freedom."
An Open Letter

MIAMI — July 27, 2023 

As the producer of Sound of Freedom, I humbly invite you to join us in our mission to free millions of children from the clutches of child sex slavery. Already, hundreds of "Ambassadors of Freedom" are out in the world, seeking to destroy the forces that perpetuate these horrors.

"Sound of Freedom" has ignited a powerful movement that has surpassed the success of even the biggest blockbusters. The movie became the #1 movie in the United States on July 4th, the anniversary of the day one of the children depicted in the movie was rescued from slavery. On that day, we celebrated her freedom and continued our fight to save millions of innocent children who are enslaved today.

We invite each of you to experience this remarkable film — a powerful true story that entertains, educates and inspires people to take action. We hope it serves as a catalyst for change, compelling us to fight for the freedom of our innocent children.

This movement has already yielded remarkable results, leading to the rescue of thousands of children. And with your support, we hope to save millions more.

Together, we can bridge the gaps between nations and foster a united front against trafficking cartels and global pedophile networks.

The true story depicted in "Sound of Freedom" starkly reminds us how important it is for all of us to work together in a harmonious effort to address this pressing global issue. It underscores the urgent need for everyone to place the well-being of children above our politics and join forces to abolish child slavery.

After discovering that the United States represents the leading market for trafficked children, with Mexico having the highest number of victims, I felt called to make a movie that had the power to raise awareness and bring together leaders from different countries and parties. Together we can help end the abduction, abuse and sexual exploitation of innocent children.

I want to express my deepest gratitude to all the Ambassadors of Freedom who are already fighting for the 2 million children enslaved today. Thank you for supporting our mission to raise awareness and for fighting to abolish child trafficking forever.

Thousands of Ambassadors of Freedom have selflessly engaged in helping to promote this mission. Among them, many have shared their thoughts on this worldwide crisis. Click the links to see their videos and hear what they have to say. Alejandro Sanz, Alex Sirvent, Carlos Ponce, Chuck Liddell,Cristal Aparicio, Dana White, Enrique Santos, Ivanka Trump, Jen Spry, Jewel ,Jorge Masvidal, Karolina Kurkova, Lauren Diagle, Luis Fonsi, Maria Elena Salinas,Mel Gibson, Melky Jean, Pamela Silva, Maria Celste, Samantha Lockwood, Tony Robbins,Yotuel Romero.

We want to give special thanks to Elon Musk for offering to distribute our life-saving movie through Twitter without taking fees. The wealthiest man in the world is using his power to fight for the freedom of children (click here to view Elon's comment on the "Sound of Freedom" Twitter (now X) page). Elon was the first Ambassador of Freedom, who used his platform to promote our movie's mission to rescue children and abolish child slavery.

Other inspiring videos created by Ambassadors of Freedom will continue to be published at ShareFreedom.com.

Please help us advance this cause by becoming an "Ambassador of Freedom." You can promote awareness by hosting private screenings of "Sound of Freedom" for leaders in the community you serve. We encourage you to invite local anti-trafficking organizations as well as survivors of child exploitation.

If you want to become an Ambassador of Freedom, you can schedule your private screening atShareFreedom.com. The site gives you step-by-step instructions on how to host your private event and provides resources to promote your screening and the movie's mission.

We encourage you to invite influential leaders representing diverse backgrounds and beliefs to forge unity in the pursuit of a shared mission — to eradicate child trafficking and provide lasting protection to the innocent.

Together, we can liberate innocent souls who are suffering, restore hope to desperate parents in search of their missing children, and bring an end to the horrifying reality of child trafficking.

Please stand with us as we fight against the child trafficking cartels, predatory pedophiles, and those who shield them from justice. Together, we can be the answer to the prayers of enslaved children and the desperate pleas of their parents for their freedom.

Let us stand united in the fight to end child trafficking.

With profound respect and unwavering dedication,

Eduardo Verástegui

Producer of Sound of Freedom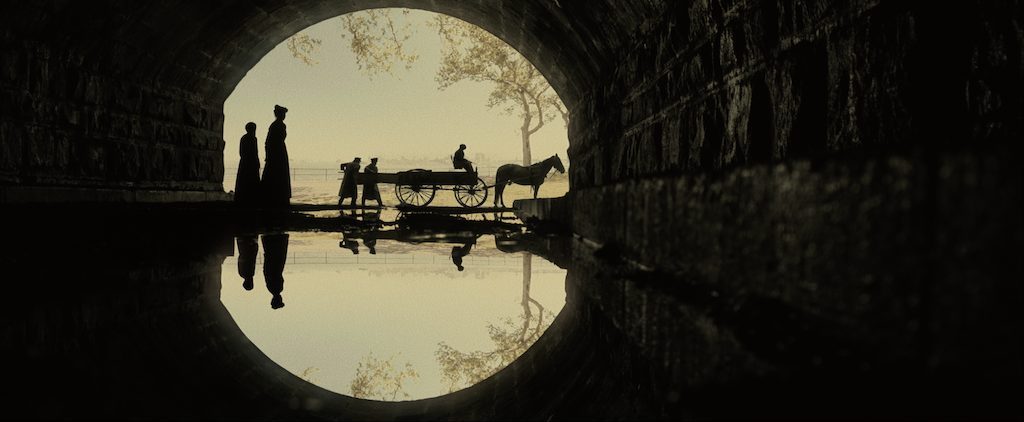 Photo Credit: Courtesy of Cabrini
What's Next for the Filmmakers
The filmmaker's upcoming project, also drawing inspiration from a true story, "Cabrini" is scheduled for release on March 8th through Angel Studios. Following the success of the groundbreaking "Sound of Freedom," Monteverde is set to release what promises to be the magnum opus of his career: "Cabrini." The film takes place against the gritty backdrop of 1890s New York, "Cabrini" chronicles the unbelievable true story of a poor but resilient woman who, against every conceivable obstacle, toppled a corrupt system to build an empire greater than those of Rockefeller and Carnegie, not for power or profit, but to provide sanctuary for the city's most vulnerable.
Subscribe to discover the best kept secrets in your city