The cinematic landscape witnessed a historic phenomenon as "Sound of Freedom" skyrocketed to #1 on America's movie charts on July 4th, the anniversary of the child rescued in this unbelievable true story about the true-to-life heroics of Tim Ballard, an ex-CIA agent who risked his life to save the lives of children who were kidnapped and sold into slavery. The film was recently released in Latin America, where it also debuted as the #1 movie in the Americas, "securing the number one spot in 18 countries," according to Newsweek.
With its A+ Cinema score and a flawless Rotten Tomatoes audience rating of 100%, the film's impact reached far beyond the box office, sparking a movement that's creating conversations and galvanizing efforts to liberate thousands of children from the horrors of trafficking and sexual exploitation.
"Sound of Freedom plays a bit like Liam Neeson's "Taken" movies, but with less violence and a hero on a crusade that goes deeper than revenge," lauds John Jurgensen from the WSJ. "Caviezel stars as Ballard, Mira Sorvino plays his wife, and veteran character actor Bill Camp plays his guide into the child slave trade in Latin America. After freeing a young Honduran boy from his captors, Caviezel's character becomes obsessed with rescuing the boy's sister, a mission that involves undercover stings and infiltrating a jungle hideout."
Sound of Freedom Trailer
Mexican Maestros Champion a Global Cause
Helmed by the visionary Mexican filmmakers, Eduardo Verastegui and Alejandro Monteverde, this cinematic gem was produced on a modest budget of $14.5 million. Yet, its returns were astronomical, amassing nearly $200 million in the U.S. alone, surpassing behemoth blockbusters with $300M budgets, including "Indiana Jones", "The Flash", "Element", "John Wick", "Transformers" and "Mission Impossible".
"After learning Mexican children were the primary victims of sexual slavery and Americans the top consumers, we had to make a movie to shine a bright light on this dark threat to our children's innocence," declared Verastegui. Monteverde's connection to the story was also intensely personal, having lost his father and brother to cartels who also trafficked kids.
Against All Odds: The Journey to the Big Screen
Spanning eight tumultuous years, "Sound of Freedom" emerged as a testament to independent film grit and determination. Big studios turned their backs on the project, but Verastegui didn't give up. He invited a group of his friends to fund the film independently. "Most people didn't think a movie about child trafficking would be successful, so we needed partners who prioritized children over profits," Verastegui said, emphasizing, "Saving one child's life makes it all worth it."
Verastegui and his long-time business partner, Haute 100 lister Sean Wolfington, invited an elite group of leaders to invest in the movie and its mission to protect and save children. The film's Executive Producers include John Paul Dejoria, Patrick Slim, John Couch, Whitney Kroenke, Cecilia Coppel, Carlos Alvarez Bermejillo, Bob Unanue, Sybil Robson Orr, Tony Robbins and Wolfington.
Adversity was rife from the start. From Jim Caviezel's wife voicing fears of Colombian cartels threatening her husband's life to the sudden exit of a major investor, the journey was perilous. After Caviezel's wife told him she didn't want him going to Colombia without protection, Verastegui brought a mini-militia of ex-special force operatives, who also led a rescue mission while in Colombia, resulting in the liberation of over 200 children. "Children were saved before the movie was even finished," said Verastegui. When one of the biggest investors backed out in the last minute, four million dollars was needed within days to keep the production going. Verastegui called Carlos Martinez from 20th Century Fox, and Martinez extended a lifeline with a loan in return for the distribution rights of the film.
Post-production complexities arose when Disney acquired 20th Century Fox and shelved the project. A passionate Verastegui, undeterred, reclaimed the rights and ardently pitched the film to major studios and streaming giants, who passed on the opportunity to release it despite phenomenal audience ratings.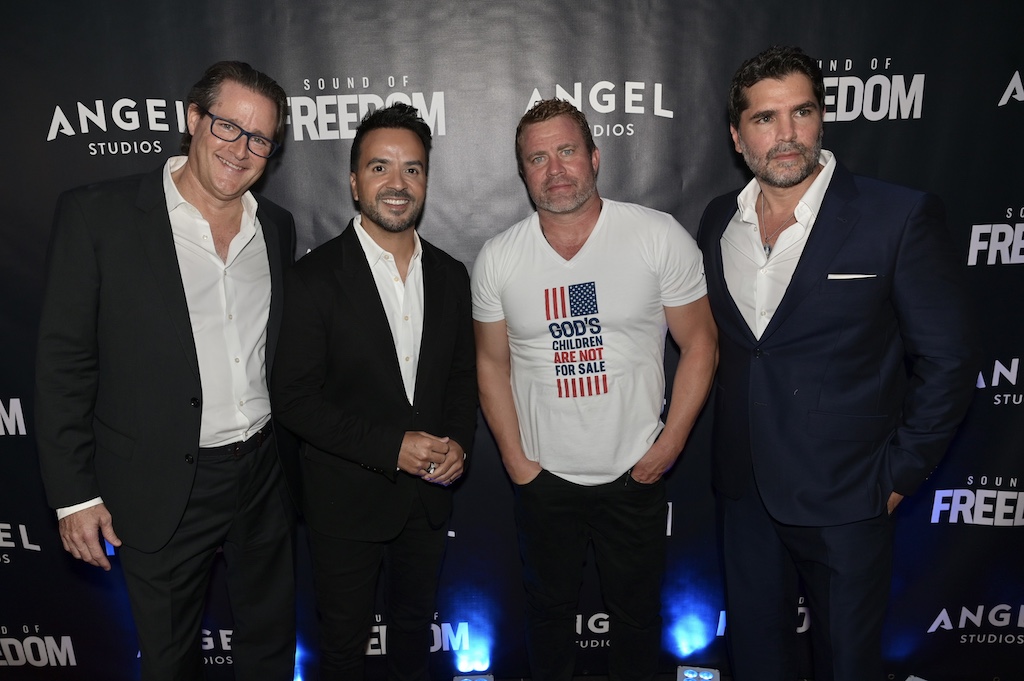 Mobilizing Leaders: A Global Movement
Reminiscent of their earlier hit "Bella," which also struggled to get distribution at the onset, the team began screening the film for leaders who could help promote the movie and its mission to save children. One such leader, Tony Robbins, galvanized by the film, raised a staggering $18M at his 60th birthday in a single evening for anti-trafficking charities. Subsequently, he joined as an Executive Producer and helped promote the film to his loyal loyal following.
Verastegui also hosted screenings for elected officials in every state of Mexico, to inspire them to create legislation and to dedicate more resources to fight child trafficking, because Mexican children are the biggest victims of sex slavery  "We invited leaders from all parties and perspectives, to work together to protect our children" said Verastegui. "There is no more important function for our government than to protect the innocence of our children."
A Guardian Angel
While abundant support was building, the movie went without distribution for nearly three years, until a guardian angel appeared.  Known for their success with "The Chosen," Angel Studios expressed an interest to support the movie's mission. Verastegui met with Neal Harmon, the CEO of Angel Studios, who co-founded the company with his brothers, Jeffrey and Jordan. Employing a unique crowdfunding approach, Angel Studios consulted their group of investors called the "Angel Guild," and they enthusiastically green-lit the project. Angel acquired the distribution rights to "Sound of Freedom" and initiated a promotional campaign supported by a $5M loan from public investors. "Eduardo found the perfect distributor for the movie in Angel Studios because they understand how to turn a movie into a movement," said Monteverde. "They built a brilliant model and executed flawlessly."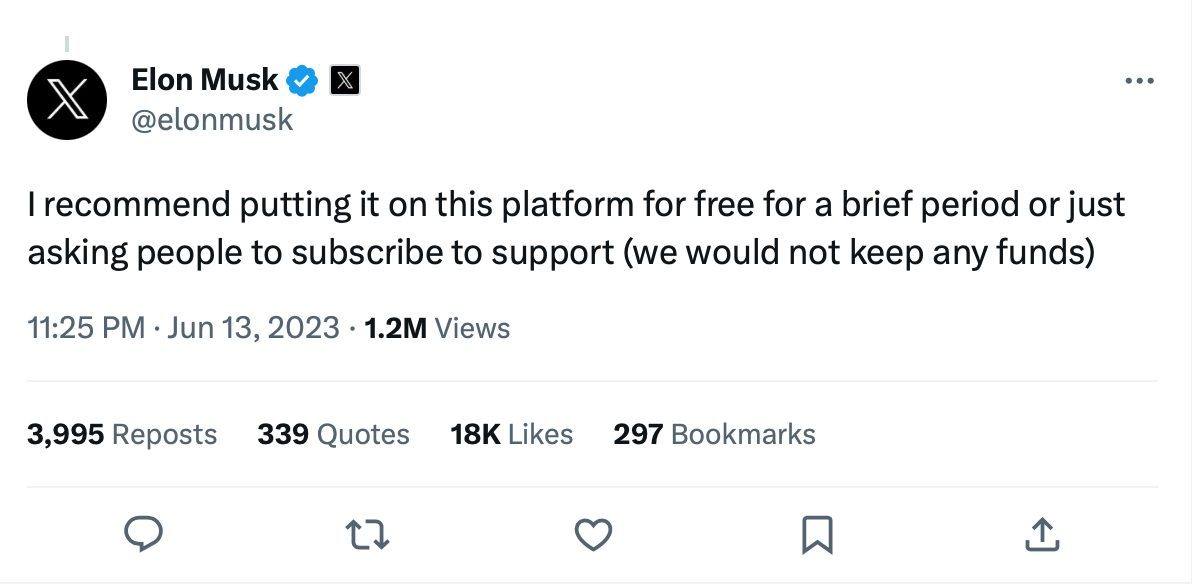 Photo Credit: Courtesy of X
Elon Musk Amplifies The Sound of Freedom
Ahead of the U.S. release, Elon Musk advocated for the film on Twitter, currently known as X. Musk offered free distribution to the world without Twitter taking any fees. This could have seen the movie debut on Twitter but Angel Studios had already committed to exhibitors to do a theatrical release. Verastegui acknowledged Musk's support, noting, "I'm grateful the world's wealthiest person is using his platform and power to fight for children's freedom," exclaimed Verastegu. "His tweet helped raise awareness about our movie's mission to end child trafficking, and we are deeply grateful for that."
Ambassadors of Freedom
Verastegui and Wolfington enlisted prominent figures, termed "Ambassadors of Freedom," to help promote the movie. These renowned personalities harnessed their platforms—totaling over 100 million followers collectively—to champion the film and its objective to eradicate child slavery. The initiative gained traction initially with esteemed "Ambassadors" such as Tony Robbins, Luis Fonsi, Jewel, Dana White, Mel Gibson, and Alejandro Sanz amplifying the message. Other influential advocates followed, including Chuck Liddell, Maria Elena Salinas, Enrique Santos, Pamela Silva, Maria Celeste, Jorge Masvidal, Karolina Kurkova, Carlos Ponce, Yotuel Romero, Melky Jean, and Lauren Diagle. Together, their unified voice echoed worldwide, sparking a continued movement of thousands of Ambassadors on ShareFreedom.com. This platform offers a myriad of free resources and tools that people can use to spread awareness about the movie. The mission: to protect and safeguard children from slavery. This collective endeavor led to the liberation of countless children and the apprehension of numerous traffickers.
View this post on Instagram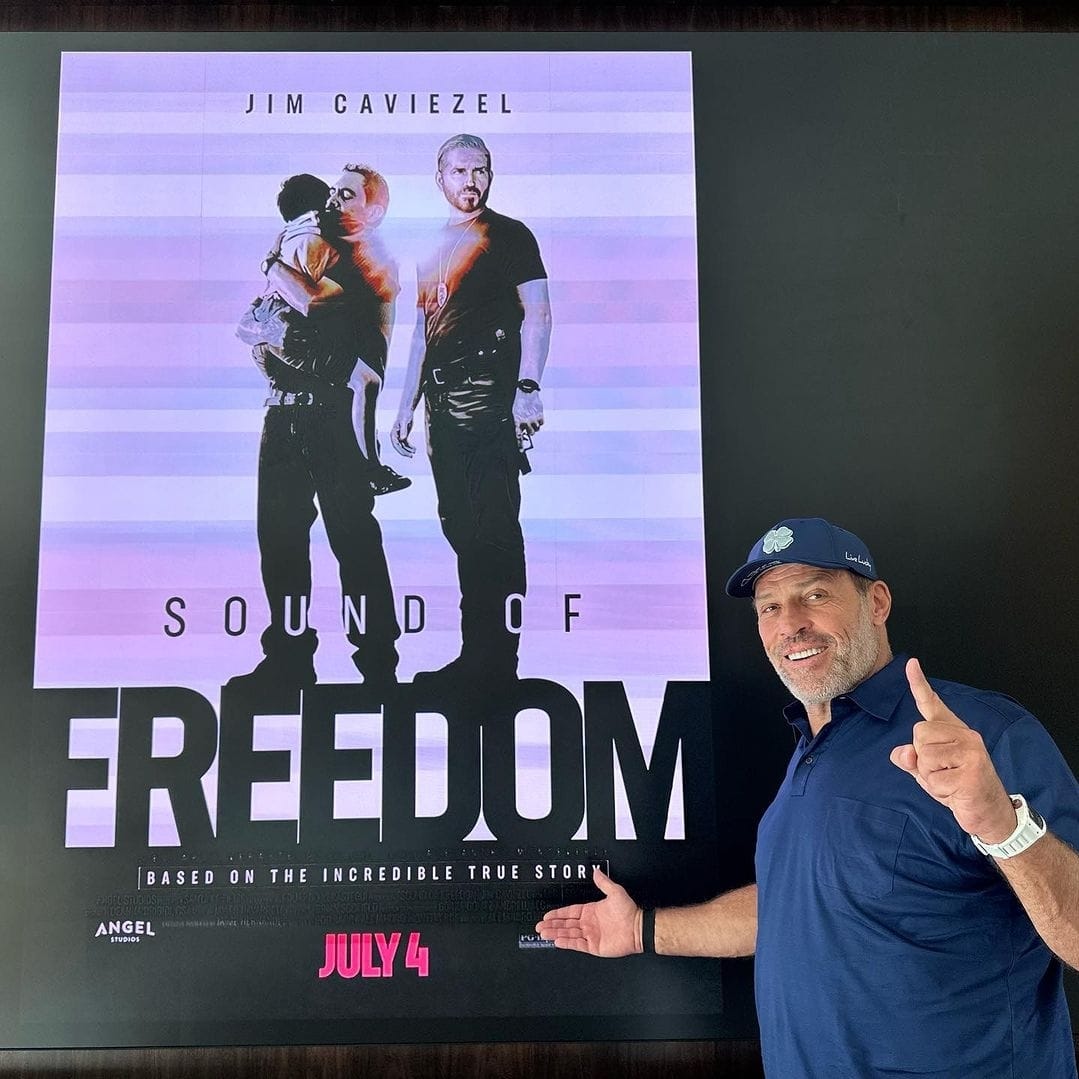 An Open Letter From The Producer
Verastegui penned an open letter, thanking influential figures like Elon Musk and the "Ambassadors of Freedom" who helped support the movie and its mission to end child trafficking.  "This wouldn't have happened without the support of our Ambassadors, who used their power to promote our movie's life-saving mission," said Verastegui.
The letter included moving videos from esteemed celebrities endorsing the movie's mission and he invited societal leaders, including U.S. Presidents, Congress, Supreme Court Judges, celebrities, and world leaders, to advocate against child trafficking and to organize private screenings within their communities. Private screeners of the film were subsequently sent to President Biden, and previous presidents Clinton, Bush, Obama, and Trump. Verastegui personally screened the film for presidents of multiple Latin American presidents and Congress. President Trump hosted a private screening at his country club in New Jersey for leaders, friends, and family.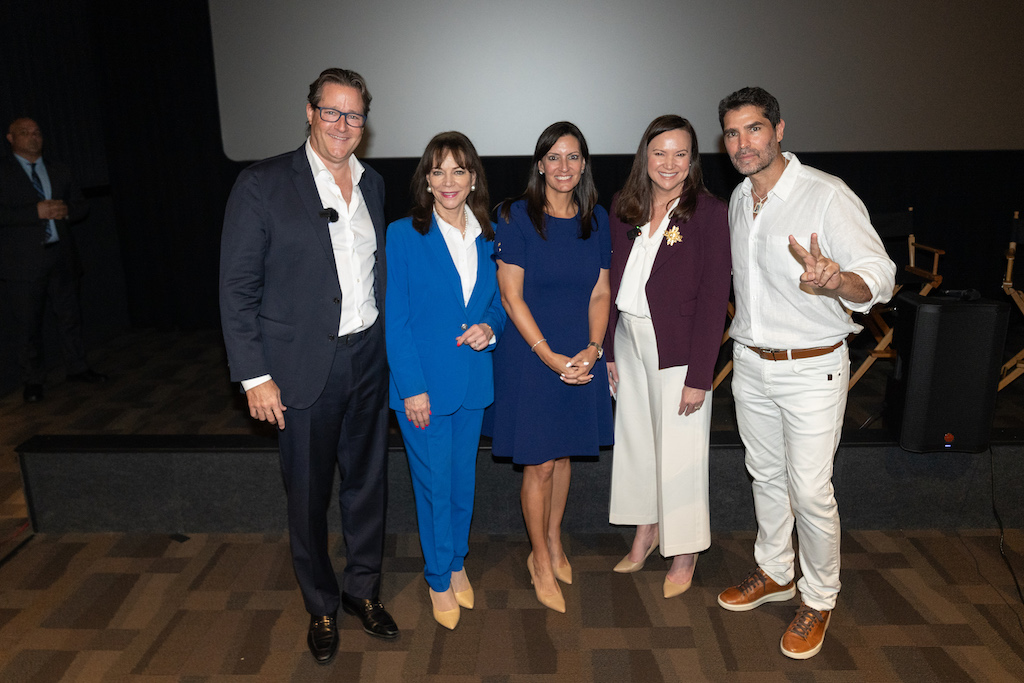 Bipartisan Screening For Lawmakers
The filmmakers hosted bipartisan screenings in Washington D.C. for the U.S. Congress and in other cities around the world, for lawmakers and leaders in the anti-trafficking movement. The film garnered bipartisan commendation from across the political and social spectrum. Kathie Fernandez, a prominent Democrat, and leading voice against trafficking, praised the film for its unparalleled impact and for raising awareness. "I want to thank the filmmakers. For those of us who do this every day, we're grateful to you, for getting this message out there in a passionate and real way," said Fernandez. "This is a really important film."
"This film has created such a passion for so many people," said Florida's Lt. Governor, Jeanette Nunez. "Those of us who are in this fight know this happens each and every day, in every corner of our state,"  added Florida Attorney General Ashley Moody. "That is why this movie is so important." Both sides of the aisle have commended the movie for its unparalleled awareness-raising efforts, labeling "Sound of Freedom" as a film that has galvanized the most significant anti-trafficking movement in history. "This issue isn't left or right, it's at the center of what matters to all of us, protecting the innocence of our children," added Wolfington.
Highlights Video: Bipartisan Screening
Media Giant's Box Office Impact
iHeart Media, the U.S.'s biggest audio media company that reaches 9 out of 10 Americans, played a significant role in the film's success. In an unprecedented move, iHeart sent the film's trailer and screener to all their talent who promoted it on air. Enrique Santos, the President of iHeart Latino, promoted the film on both of his national shows and posted a personal video on his social media, saying the movie was "the most impactful film I've ever witnessed." Verastegui emphasized, "If it wasn't for the coverage the film received through our Ambassadors, the Hispanic media, and iHeart, most people would not have known about the movie," said Verastegui.
Hispanic Audiences Love Sound of Freedom
While most of the U.S. mainstream media remained silent, the Hispanic mainstream media covered the movie extensively, proving to be pivotal players in the success of Sound of Freedom. Latino children are the biggest victims of child trafficking and Hispanic moviegoers were the film's biggest fans, buying a third of all tickets sold, underscoring the power of Telemundo and Televisa/Univision to mobilize the 65 million Latinos living in the U.S.
The Controversy
While most people praised the movie, earning it the top rating among audiences on Rotten Tomatoes, the movie also had its fair share of critics. The most contentious critique came from Bloomberg who associated the movie with "far right" conspiracy theories, alleging it exaggerated the issue and created a "Righteous Rage" that "bridged conspiracy theorists with mainstream audiences." The controversy deepened when the writer, Noah Berlatsky, was unveiled as a pro-pedophilia advocate. The Post Millennial Senior Editor Andy Ngo revealed, "The person who wrote this Bloomberg opinion piece was the spokesperson for M.A.P. (minor-attracted person) advocacy group, Prostasia. In 2017, he tweeted that "pedophiles are a stigmatized group who get designated as deviants for hateful purposes," and he later complained that sex offender registry's were racist." Twitter user Aristos_Revenge shared screenshots of an article written by Berlatsky called, "Child Sex Workers' Biggest Threat: The Police." In his article,  published by The New Republic in 2016, Berlatsky quotes, "Young people's involvement in trading sex needs to be decriminalized."
Jenn Spry, a child trafficking survivor who was abused at 8 years old, strongly refuted Berlatsky's characterization of pedophiles as the "victims",  when she said, "Pedophiles are stigmatized as deviants because that's exactly what they are, deviants, who rape innocent children, so they deserve to be stigmatized and arrested."
Most mainstream media outlets were surprisingly silent about the movie, but a few echoed Berlatsky's complaints, accusing the movie of "over-dramatizing the story" and spreading conspiracy theories. Spry, a survivor of child trafficking questioned the motives of the media who were attacking the biggest anti-trafficking film in history. "Why are they attacking a movie that's raised more awareness about child trafficking than any film ever before?"
In his first interview since the controversy broke, Monteverde told the LA Times, "It's heartbreaking, and it hurts me. The minute they started labeling it with conspiracy theories, it discredits the purity of the work."
Monteverde was invited on to CBS Mornings
 to discuss the controversies with Gayle King, an
advocate for the movie's mission to protect and save children. "I made the movie with the pure intention of raising awareness," explained the writer and director. "It's a real issue," confirmed King, in her sit down interview with Monteverde. "
'
Sound of Freedom' spreads awareness, not conspiracies," added 
Verastegui. "
Our movie's only mission is to save innocent children from sex slavery. I don't understand why anyone would be against that."
Eight-Year Overnight Success
Despite enduring challenges over the eight-year journey to its release, "Sound of Freedom" triumphantly debuted as America's #1 film on July 4th, the anniversary of a rescue portrayed in the movie. "On July 4th, we celebrated the freedom of all survivors," Verastegui reflected. "And our fight continues for the liberation of the 2 million children still enslaved today."
In a stunning industry upset, "Sound of Freedom" eclipsed blockbuster giants like Disney's "Indiana Jones" and "Mission Impossible," each produced on a budget of $300M, 20 times larger than the indie film. Despite Disney's stronghold on 4,600 major theaters, "Sound of Freedom" thrived in a comparatively modest 2,600 theaters. On a single day, it generated $14 million, boasting an extraordinary per-screen revenue of $5,400—more than double that of "Indiana Jones," which had spent over $100 million in marketing alone.
"Sound of Freedom" achieved another historical milestone by becoming the first wide-release summer film to not only outperform its first week during its second week but also to surpass its opening week earnings in its third week. This occurred when it outshined "Mission Impossible," thereby demonstrating that their mission was indeed possible.
View this post on Instagram
Audiences Drove The Success
The film's compelling portrayal of Ballard's tireless crusade against child trafficking profoundly resonated with audiences. "Spontaneous standing ovations are erupting at the end of screenings," noted the General Manager of Cinepolis Theaters, the world's third-largest cinema chain. Such fervent support ignited a worldwide movement, amplifying awareness and mobilizing resources for anti-trafficking organizations. Through Angel Studios' innovative "PIF" Program, moviegoers had the opportunity to "pay it forward" by buying tickets for survivors, advocates against trafficking, and those facing financial challenges. The filmmakers and Angel Studios also hosted complimentary private screenings for anti-trafficking organizations to help them raise awareness and funds to protect children in their communities.
Film Premiere Footage
A Historial Achievement
"Sound of Freedom," is a groundbreaking success and historical achievement. "With a perfect audience score, the film outshined multi-million dollar productions and delivered a profound message that has reverberated through the hearts of over 20 million people." These extraordinary accomplishments have been realized with a modest budget of just $14 million:
Became the #1 Movie in the United States on July 4th, the anniversary of the rescue of one of the children depicted in the movie.
Generated nearly $200 million at the box office in the U.S. by date of publishing, before the international release.
Seen by over 20 million people.
Earned a perfect A+ Cinema score and audience rating of 100% on Rotten Tomatoes.
Beat "Indiana Jones" and "Mission Impossible", $300M blockbusters, with $100M+ Ad budgets, at the box office.
First summer wide-release movie to have a bigger second week than the first week,  and a bigger third week than the first week.
Sparked a movement that has inspired the rescue of thousands of children.
These achievements are a testament to the collective influence of the Ambassadors and the public's fervent response to the urgent issue of child trafficking.
The Movie Denoted A Movement
As one of the most successful independent films ever made and the most impactful anti-trafficking movie to date, "Sound of Freedom" has left an indelible mark. This remarkable achievement, helmed by Mexican filmmakers Verastegui and Monteverde and buoyed by a coalition of devoted "Ambassadors of Freedom," proves that it's not the size of the budget that matters. Instead, it's the depth of soul behind a movie and its mission that can ignite a movement capable of literally saving lives. Child trafficking survivor and advocate Tim Ballard, the real-world hero depicted in the film said, "This movie shines a light on a $150 billion industry that jeopardizes the innocence of our children, and I hope it serves as the 'Uncle Tom's Cabin' of our era, revealing the hidden atrocities of child sex slavery, and inspiring a generation to rise up to fight for the freedom of our most innocent"
The film's monumental success goes beyond entertainment; it has catalyzed efforts to free children from the chains of exploitation and trafficking. It stands as a tribute to the potency of storytelling and the unyielding resilience of survivors. The cinematic masterpiece by Verastegui and Monteverde serves as a beacon of hope and a "weapon of mass inspiration" in the ongoing battle against child trafficking. In the hearts of audiences worldwide, "Sound of Freedom" will forever be cherished as a landmark triumph that created conversations and contributed to liberating thousands of children from slavery.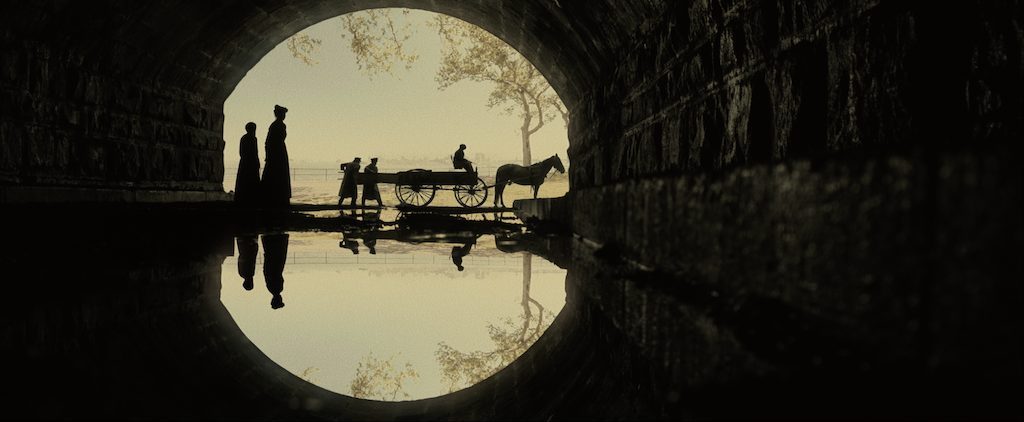 Photo Credit: Courtesy of Cabrini
What's Next for the Filmmakers
The filmmaker's upcoming project, also drawing inspiration from a true story, "Cabrini" is scheduled for release on March 8th through Angel Studios. Following the success of the groundbreaking "Sound of Freedom," Monteverde is set to release what promises to be the magnum opus of his career: "Cabrini." The film takes place against the gritty backdrop of 1890s New York, "Cabrini" chronicles the unbelievable true story of a poor but resilient woman who, against every conceivable obstacle, toppled a corrupt system to build an empire greater than those of Rockefeller and Carnegie, not for power or profit, but to provide sanctuary for the city's most vulnerable.
Subscribe to discover the best kept secrets in your city