CAPRA PHOTOGRAPHY + LIONEL DELUY
With the arrival of Petit Trois le Valley, his fifth brick-and-mortar eatery, Ludo Lefebvre is indisputably the reigning king of French cuisine in Los Angeles.

It's a crown he wears proudly. Alongside partners Jon Shook and Vinny Dotolo, the Burgundy-born, four-time James Beard nominee has revolutionized French fare in the City of Angels with his side-by-side Highland Park brasseries, Trois Mec and Petit Trois. Both eateries could fit inside his spacious new Sherman Oaks locale, a 100-seat affair that wistfully reimagines an authentic Parisian boîte.
This "authentic" Parisian experience was intentional. "We wanted it to feel like you were in Paris, regardless of where you are," notes Estee Stanley of Hancock Design, who helped to execute his vision on the original Petit Trois as well. Together, floral wallpaper, green banquettes, checkerboard flooring, marble countertops, crisp white tablecloths and brass sconces cohesively create a restaurant that is both modern and traditional―what Lefebvre describes as "a truly traditional Parisian bistro."
Because of its sheer size, Lefebvre has been able to expand his concept to include additional fixtures. These include a bar, counter seating and a private dining room: a cozy place with custom-made wall hangings and light fixtures―perfect for the VIPs that flock to the Pied Piper of French cuisine.
Its scale and seating aren't the only things to have expanded: Petit Trois Le Valley is also, unlike its predecessor, a full-service bistro. French fan favorites such as a mouth-watering escargot dripping in butter, garlic and parsley, Croque Monsieur—Parisian ham, Bechamel and Swiss cheese—perfect steak frites and Trout Almondine with rice pilaf and toasted almonds are part of an extended menu that now includes breakfast fare: fresh croissants, pain au chocolat, canelé and the new Mec Muffin, a morning sandwich guaranteed to satisfy both the French and Francophiles thanks to its pointed pairing of Parisian ham and American cheese.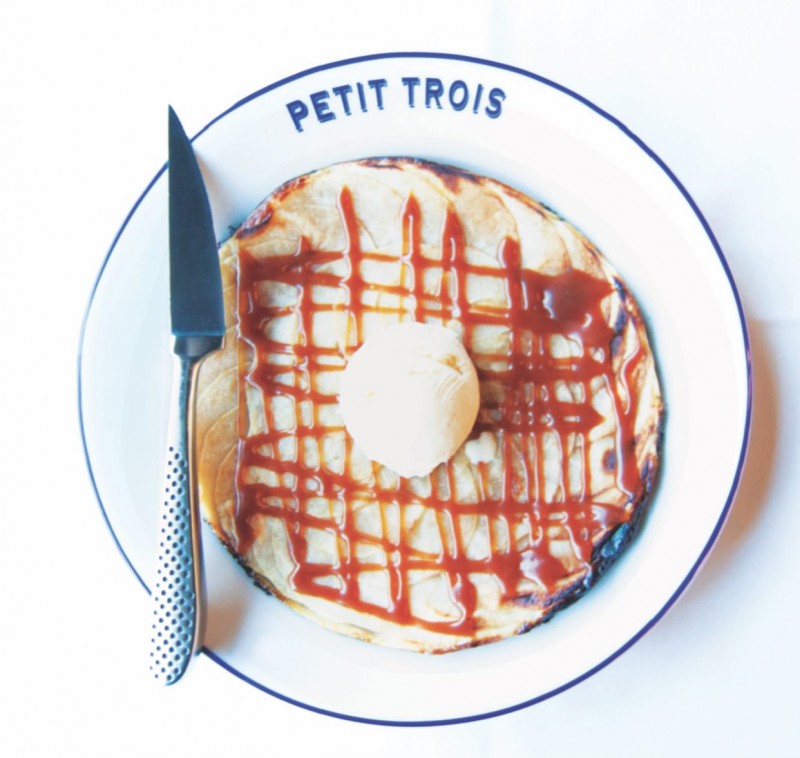 Petit Trois Le Valley is certainly a spot where one can enjoy the very best French fare in Los Angeles, alongside carafes of French rosé, delectable pastries, fabulous cocktails (try the refreshing Fleur Du Mal—rosé-infused vodka, grapefruit and lemon) and the main attraction: Lefebvre himself.
"We really try to keep the same magical vibe as the original, even in the larger space," he notes, adding, "We hope all our guests feel as though they have a little piece of Paris in Sherman Oaks."
Minus a view of the Eiffel Tower, he's succeeded perfectly.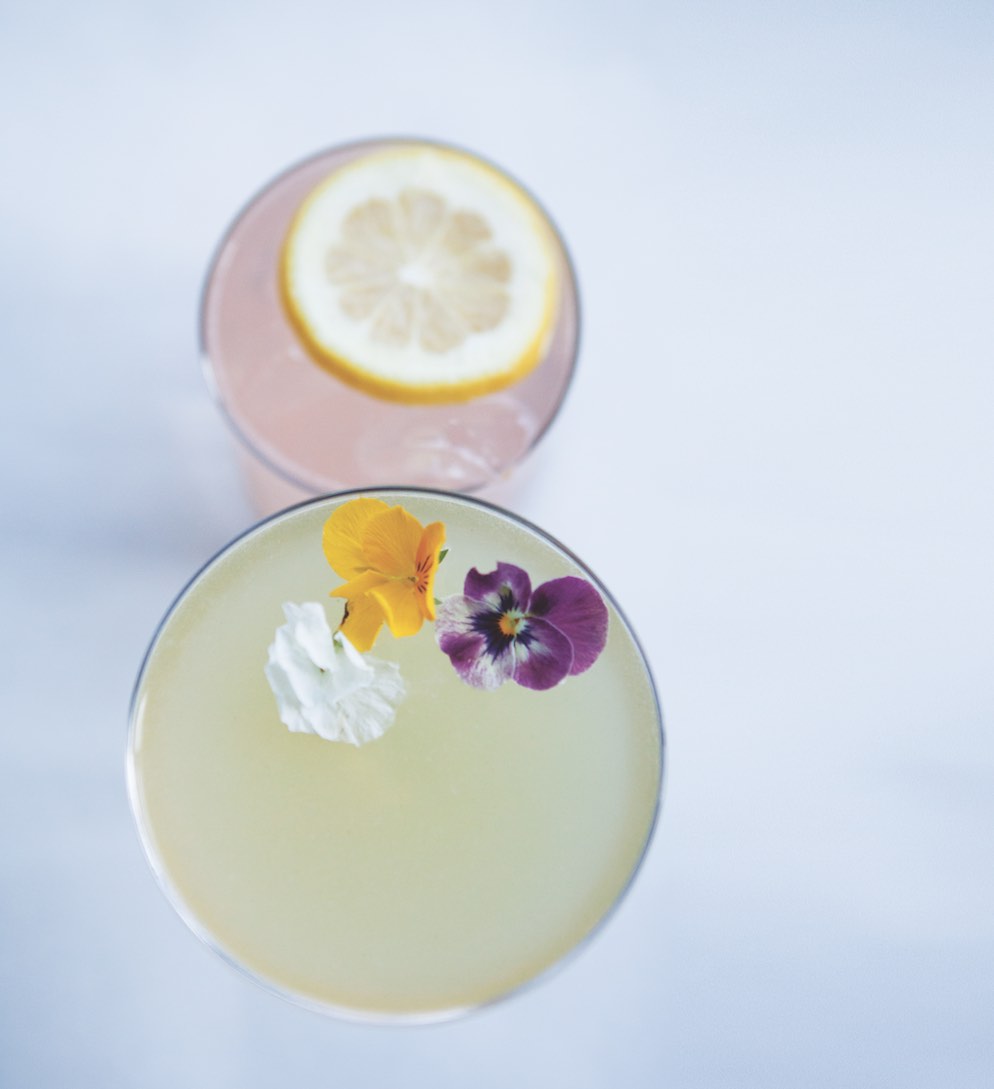 Subscribe to discover the best kept secrets in your city