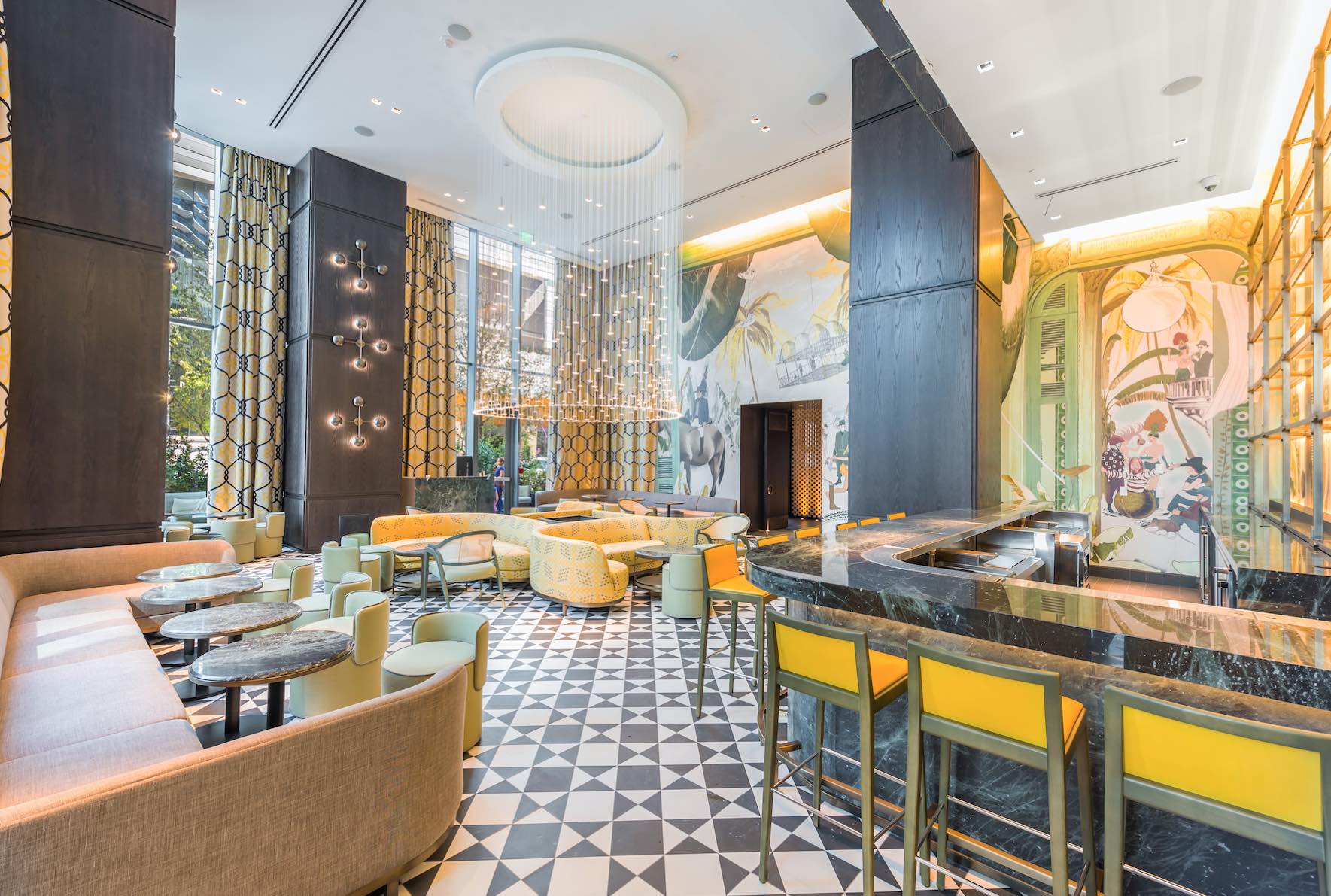 Photo Credit: sbe
Sam Nazarian, founder and CEO of the world-renowned hospitality group sbe, is a man who eats, sleeps and breathes the luxury-hospitality industry. And he has no intention of stopping anytime soon. With acclaimed hotels, restaurants, residences and nightlife destinations under the ever-expanding sbe portfolio, the brand that Nazarian created has now become synonymous with the ultra-cool, luxury lifestyle. Sbe puts great emphasis on creativity, whether looking at its striking design elements of each property and bespoke art collections, highly coveted events or ever-evolving signature cuisines featured at each property. Whatever it may be, it's guaranteed that sbe will be an innovator of pushing the boundaries and creating something bigger and better than one could have imagined. Now, Nazarian is celebrating the opening of its third SLS-branded property in Miami with the high-end, SLS LUX Brickell, located in the posh Downtown area adjacent to the sprawling Brickell City Centre. Here, Nazarian shares with Haute Living the group's plans of expansion throughout the U.S. and abroad, why the SLS LUX property is significant, the unique features of the property and so much more.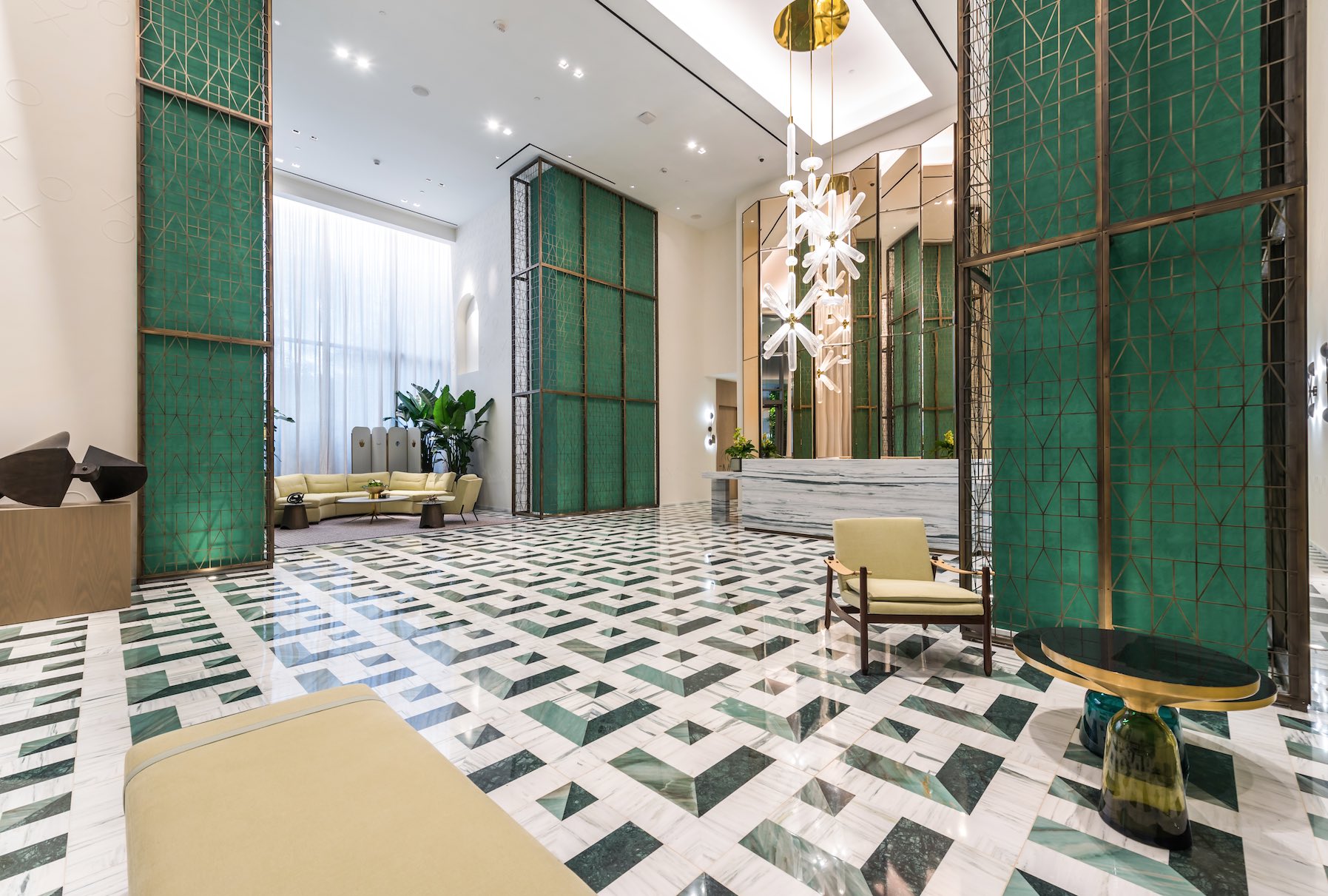 Photo Credit: sbe
HL: This is your third SLS-branded property in Miami. What makes Miami such a desirable place to continue to develop, and particularly why Brickell, where you'll have two of the properties located?
SN: Miami is a very critical market for sbe, with over 11 hotels opening by the end of 2018. In addition to our growing portfolio of hotel properties, we also operate 14 restaurants and 13 nightlife locations. Over the last 10 years, from both a travel and residential perspective, Miami has become a much more global destination and continues to be one of the great international thoroughfares with visitors coming from Latin America, Europe, Canada and Russia. In 2009, when we opened our first SLS Hotel in South Beach, we saw an opportunity to offer diversified and sophisticated hospitality alternatives, and we still do in 2018. Today, Miami offers even more fertile ground not only in South Beach, but also in Brickell. We pride ourselves on being a solution provider and not just overseeing another project but also integrating ourselves into the DNA of the city. I couldn't be more excited to extend the SLS footprint into the city with its third location and provide amazing experiences from our hotels to our award-winning culinary offerings. Miami is really the destination where our guests can enjoy the 360-degree experience from SLS to Katsuya to Hyde Beach, from Redbury to Cleo, from Hyde Hotel & Residences to Fi'lia and more.
HL: How is SLS LUX emblematic of the sbe brand, but also unique?
SN: First and foremost, SLS LUX Brickell embodies the brand DNA of Style Luxury Service that SLS was founded on. Like all of our SLS properties, LUX Brickell will feature a 360-degree experience with unbelievable design, art, spa, culinary and nightlife options. We look to appeal to all senses. This property will be home to our 14th Katsuya and SBar, a lounge featuring premium mixology. This property is the first-ever SLS property designed by the extremely talented design duo of Yabu Pushelberg, who did an unbelievable job creating a design that would fit both the business and leisure traveler as well as complement the property's unbelievable art. I have always felt that design and our partnerships help curate the experience of a hotel. This property is no different and is an unbelievable new chapter in the SLS story.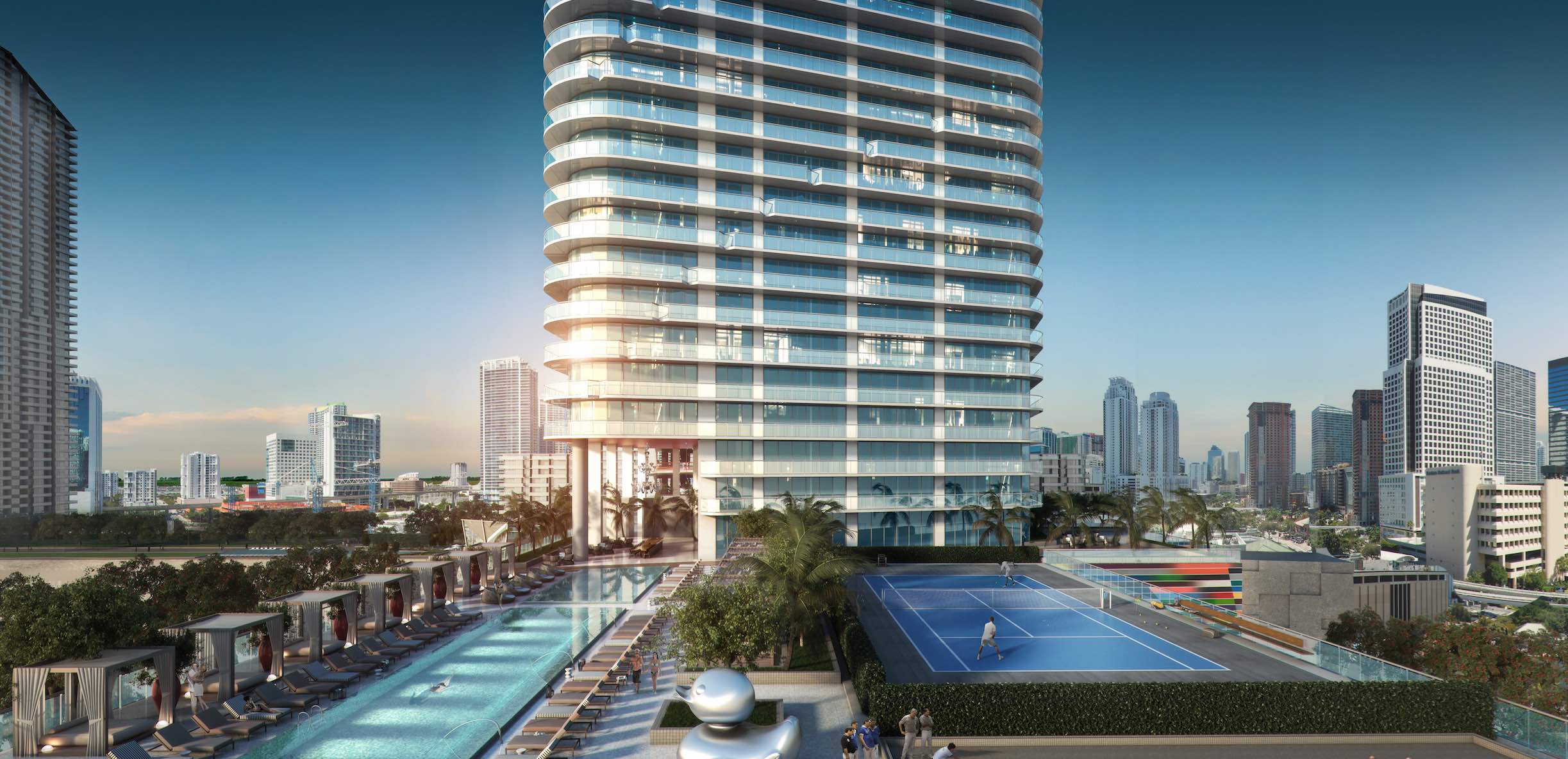 Photo Credit: sbe
HL: What are some of the highlights of the property?
SN: SLS LUX has 450 residences and 70 luxury suites designed by Yabu Pushelberg. The property will feature world-class art, oversized rooms, a rooftop pool that overlooks the entire Brickell neighborhood as well as a tennis court, spa and much more. I am especially excited for our culinary options at the property. We will be opening the 14th Katsuya in our portfolio, which we think will be an unbelievable addition to the Brickell market. We will also unveil an SBar concept offering music, innovative cocktails and a tempting array of light bites. Additionally, guests will receive an unprecedented range of 24-hour lifestyle amenities. There are two that I'd particularly like to highlight—as we look to further cement our position into the bedrock of the city—guests and residents will also have access to event facilities and services at its sister properties, making hosting any type of event seamless. To complement this, we've activated our partnership with Lincoln Motor Company, sbe's official automotive partner in the United States. Guests staying at SLS LUX Brickell will be able to enjoy a luxury chauffeur experience with an all-new Lincoln Navigator.
HL: Why is the aspect of the residences so critical for sbe and its upcoming developments? 
SN: At sbe, we want to create memories and curate lifestyle experiences. Our guests want to "live" in our hotel brands, so we felt it was critical to incorporate this aspect into the property. In fact, SLS has a tremendous pipeline of 10-plus new hotels and residences to open internationally. The success of our projects is rooted in our ability to create a fully integrated experience for our guests and now our residents. SLS offers a place to live that provides the best cuisine, mixology, spa and nightlife all under one roof.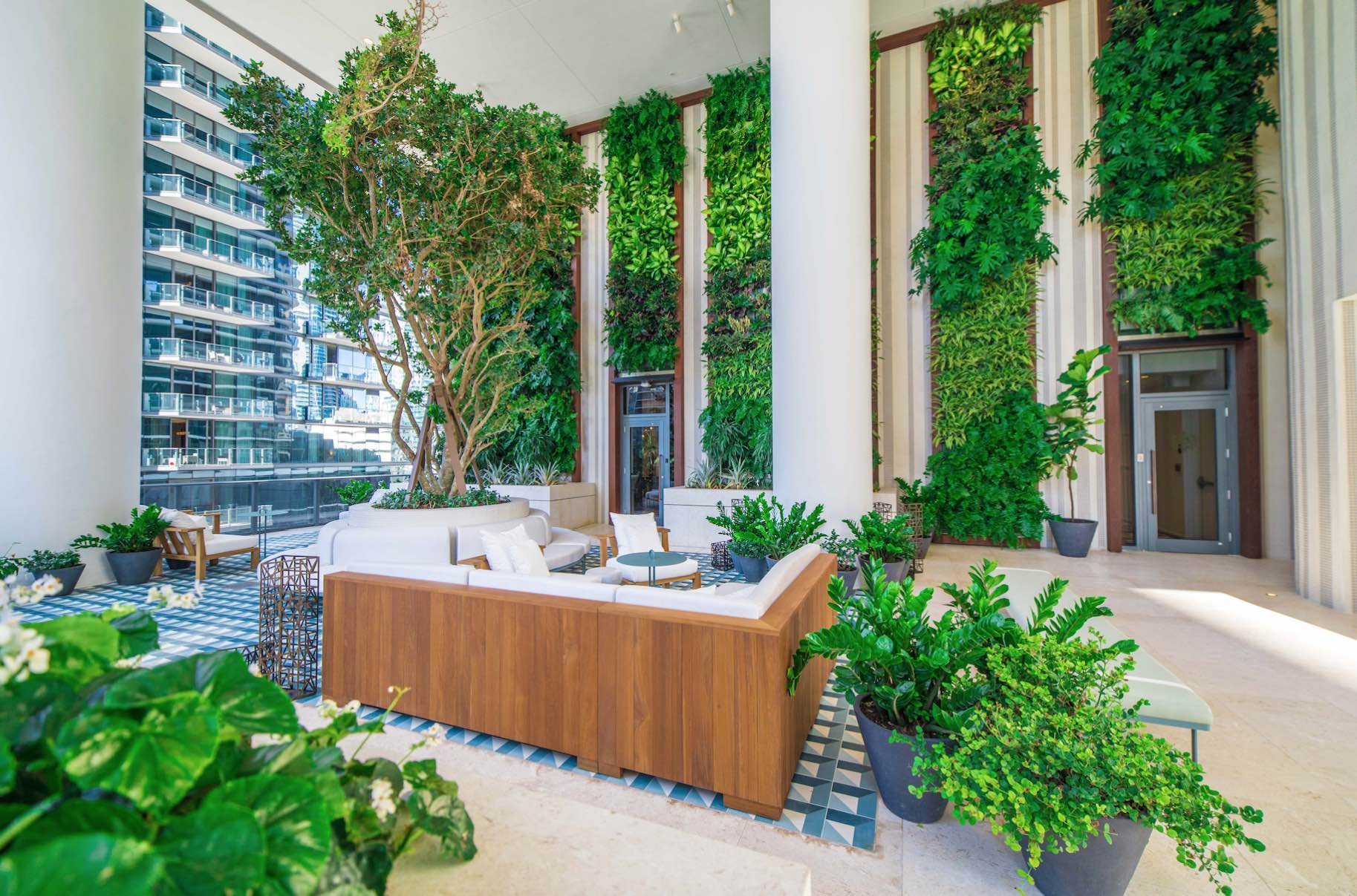 Photo Credit: sbe
HL: What success have you seen from partnering with the Related Group, for now, your fourth of nine developments?
SN: Jorge Pérez, the CEO and chairman of Related, is a mentor to me, and I have an incredible admiration for what he and his team have created. We are honored to have such a strong portfolio of jointly developed projects, which will soon bring the SLS brand to Mexico and Argentina. In fact, SLS Cancun has already seen such incredible success with a recent sellout, that we announced the addition of a second SLS residential tower just steps away―SLS Harbour Beach.
Subscribe to discover the best kept secrets in your city