Photo Credit: Drew Altizer
While you may not be familiar with the name Danielle Madeira, you are familiar with her work. Madeira is the vice president of special events at Another Planet Entertainment, the company that oversees all the performances at the Bill Graham Civic Center, Greek Theatre, Fox Theatre, Tahoe Harveys, The Independent, and a little music festival called Outside Lands. To say that Madeira is a girl about town is an understatement. She's a wheeling and dealing mover and shaker who's best friend happens to be Anna Weinberg—the owner of the Big Night Restaurant Group. Since Outside Lands is one of our favorite events of the year, we were curious to learn more about Madeira. Where does she like to hang out when she's not trying to get Beyonce or Katy Perry to perform in San Francisco? Here, in her own words, is Maderia's guide to SF.
Where were you born: I was born in Portland, Oregon but grew up in Tulsa, Oklahoma – a long way away from Bay Area.
How long in San Francisco:  18 years and counting.
Neighborhood: Golden Gate Heights in SF.
Occupation: Vice President of Another Planet Entertainment.
Photo Credit: Eric Wolfinger
Favorite restaurant: Marlowe. The atmosphere and staff are my favorite. The pork chop is the best in the city as well.
Best sushi: Akiko's is great spot downtown and amazing quality sushi.
Best Italian: Cotogna hands down! Chef's table is where I have celebrated a few birthdays.
Best dessert: Sam's Sundae at Bi-Rite Ice Cream with chocolate ice cream, whipped cream, olive oil and sea salt. Damn….I might have to get one tonight! I craved it when I was pregnant and that was one craving that never went away.
Best place for a romantic date: Boulevard at one of their tables that sits two people on one side. Most romantic table in the city.
Best Sunday brunch: Park Tavern with at least four loud women (in my group) and enough bloody Mary's to keep the noise level high. Did I mention the cinnamon and sugar challah bread?
Best place for a power business meeting: Lunch at Zuni hands down! All my serious meetings involve food. Best way to get a deal done and be happy doing it.
If you have out of town guests, which hotel would you recommend? Hotel Vitale near the Ferry Building. Your guests can experience all the Ferry Building has to offer and also eat at Boulevard and Yank Sing for dim sum.
Favorite shopping venue/boutique: Rand and Statler in Hayes Valley has great clothes. You really can't miss—just walking around in Hayes Valley—in terms of boutiques. I also am a huge Intermix fan and can find most clothes for any of my special events there.
Favorite place to buy jewelry/watches: HQMilton.com–I have an affinity for vintage men's Rolex watches and this place is local. Ask for Jacek–he is master at these precious watches.
Best spa: Cavallo Point Spa. They have a heated pool and the best deep tissue masseuses. It is a nice zen place to have a getaway.
Favorite cultural event: Outside Lands Festival. Get the best of the Bay Area in one weekend.
Favorite cultural institution: Cal Academy of Sciences and the kid-friendly exhibits. I have two young sons who need places to explore.
Photo Credit: Rachael Rothstein for Drew Altizer Photography
Favorite charity event: Tipping Point Gala. We work with Tipping Point and book the bands for this event and it is always a good time.
Best steakhouse: Harris' Steakhouse. That place takes you back in time where all we need in life is a martini and a rib eye.
Best pizza: Tony's Pizza Napoletana. The only pizza place me and my kids agree on!
Best lunch: It is bad to put Zuni on this list twice? Best order–the chicken, fries and a bottle of the Bandol Rose. This is what heaven looks like.
Best massage: Suchada Thai Massage. It's like you get a massage and yoga class at one time. Great for the body.
Best limousine/driving service: Abiano Limo. Eddy is the best!
Best museum/exhibit: SFMOMA. The exhibits are amazing and never disappoints.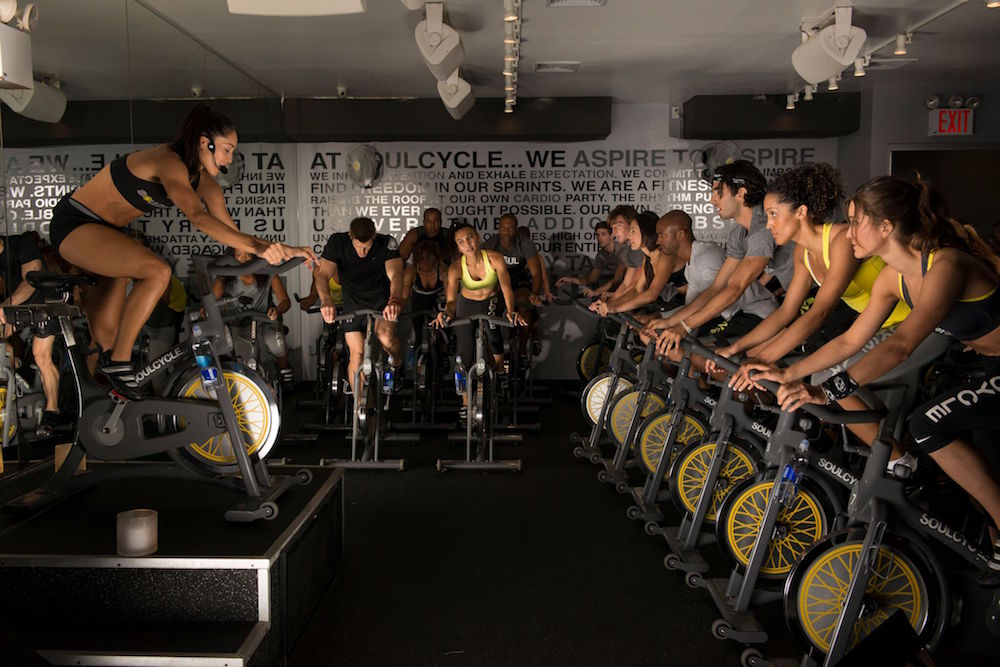 Best gym/athletic facility: Soul Cycle. They opened one down the street from our office on fourth Street in Berkeley and now my whole office is in shape.
Describe your city in three words: Romantic, small and complex.
Favorite historic/legendary place to see or explore: The Fox Theater in Oakland. We book amazing bands there, but you need to give yourself extra time to experience the interior design and the details in the ceilings and fixtures.
All-around favorite spot in San Francisco: Golden Gate Heights Park with a full view of the west side of the city. I also have my dog Penny Lane and my two young sons there with me!
Best aspect of San Francisco: The views and the fact you can walk anywhere around the city because of the small size.
Subscribe to discover the best kept secrets in your city