Most yachts spend their entire existence cruising through exotic and inviting places such as the Caribean or the Mediterranean. There is, however, another category of yachts which enjoy a more rough and tough lifestyle. These so-called explorer yachts venture into lesser known territory to either show their owners incredible natural beauty or actually search for long-lost ships. These are the five largest explorer yachts: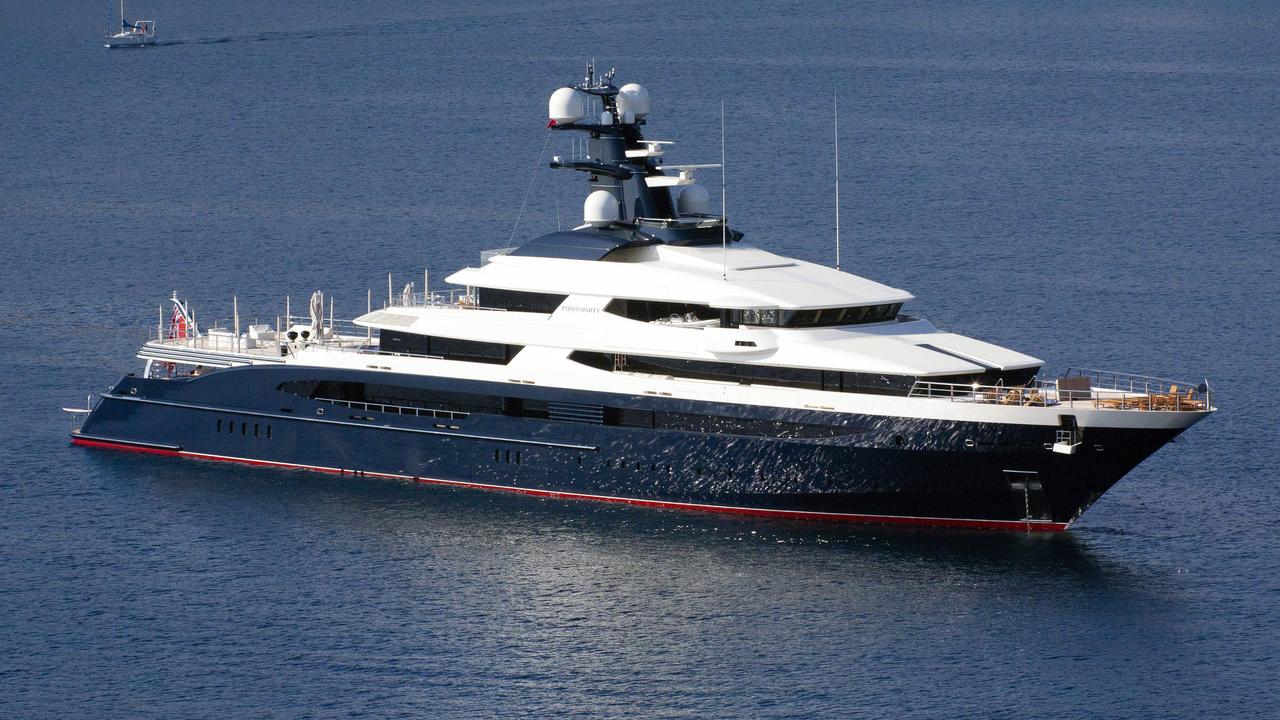 5. Equanimity
Although the smallest of these five explorer yachts, the Equanimity isn't any less capable. Build in 2014 by Dutch Yacht builder Oceanco; it wouldn't look out of place in Monaco. That being said, it is capable of exploring even the most remote seas and is of course fitted with the obligatory helicopter pad. For explorer yachts, these serve more purposes than just being a fast and exclusive tender to the main shore. Particularly in arctic conditions, they can be of great use to plot a safe course for the yacht or to get owner and crew to places where no boat can dock.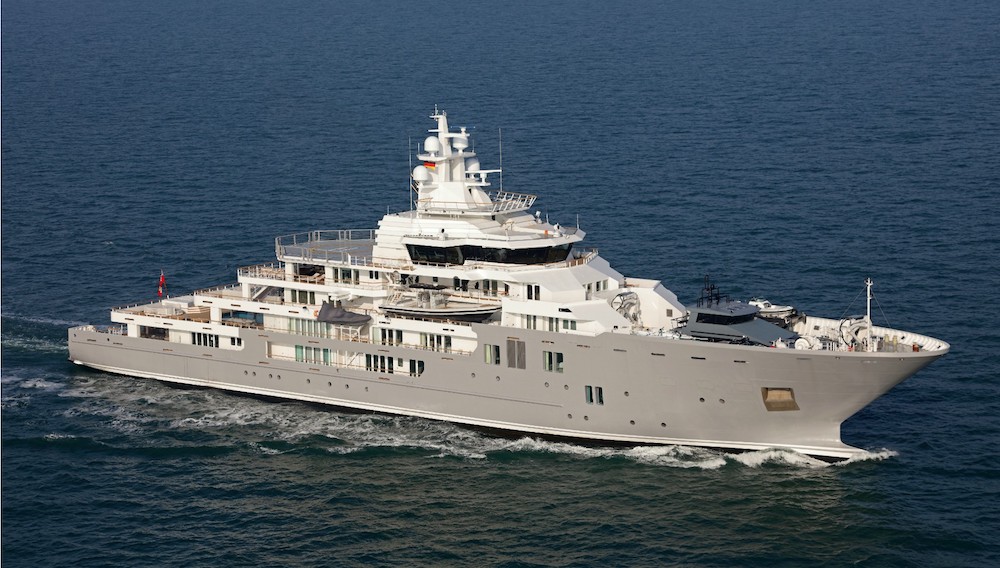 4. Ulysses
Some take routes less traveled to get the ultimate explorer yacht. New Zealand businessman Graeme Hart approached two Norwegian shipbuilders that usually only make commercials ships for the offshore industry. The result is the Ulysses, which is 352.4 feet/107.4 meter's long, and specially designed for long term cruises. It comes with a helicopter pad, a 63 feet tender and ample room for 30 guests.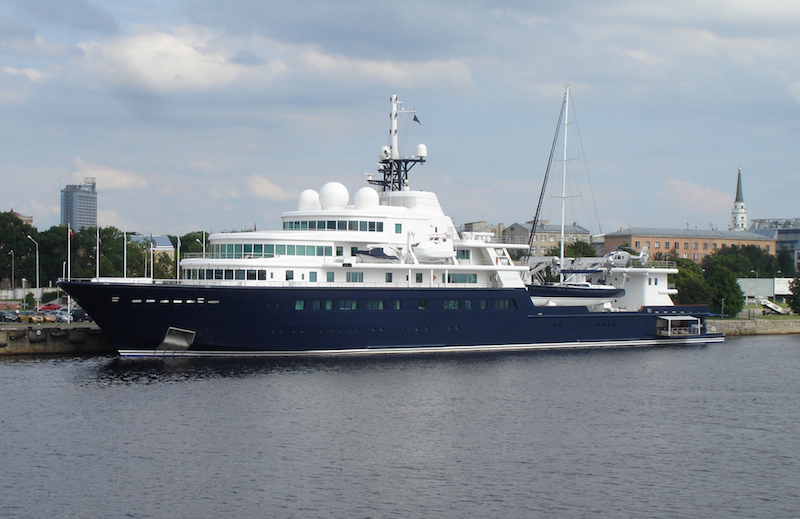 3. Le Grand Blue
Build by Bremer Vulkan in 2010; Le Grand Blue is one of those yachts that has it all. At 370.1 feet/112.8 meter's there is ample space and puts them to good use for all exploration purposes. This includes a landing craft capable of carrying a Land Rover, a 66 feet sailing yacht, and a 63 feet Sunseeker yacht. It was built originally for John McCaw, who sold it to Roman Abramovich, but now Le Grand Bleu is under ownership by Eugene Shvidler.
2. Luna
At 377.4 feet/115 meters is the Luna quite an impressive sight. It was originally built in 2010 for Roman Abramovich, to replace Le Grand Blue. However, in 2014 he sold it to Farkhad Akhmedov, who spend two years refitting the yacht to his liking. Although the exact specifications of the Luna are top-secret, the yacht is capable of sailing all of the seven seas, including those covered with ice, as it features a reinforced hull.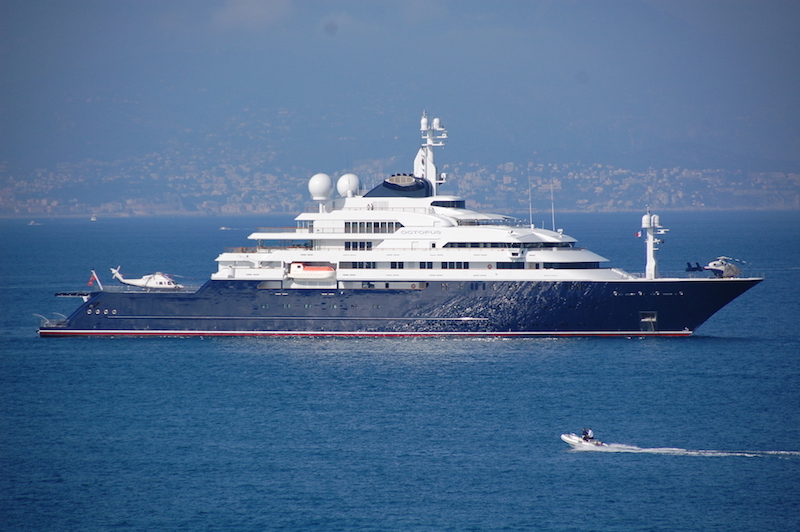 1. Octopus
Owned by Microsoft co-founder Paul Allen, the Octopus seems to come straight out of a Clive Cussler novel. Build by Lürssen in 2003 it measures 414 feet/126.18 meters and comes with a few unique features. There is room for not one, but two helicopters, and even includes a hangar to stow one away when seas get rough. That it comes with a 60 feet tender might not come as a surprise, but that there is also a 60 feet submarine on board might be less usual. What does Paul Allen use all this for apart for his leisure? To search for sunken ships, like the Musashi, a Japanese ship sunk during WWII, which he discovered in 2015.