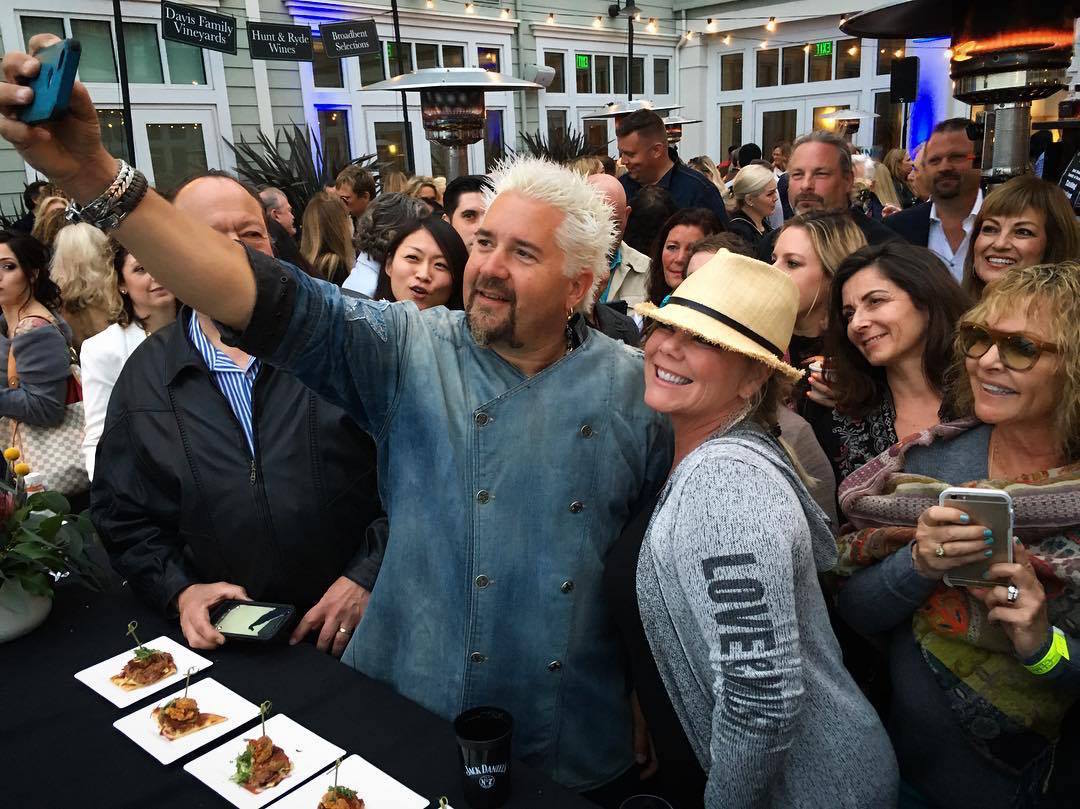 Tomorrow, the creme de la creme of the food and wine industries are gathering in Monterey for the Pebble Beach Food and Wine Festival. This year marks the 10th anniversary of the four-day long culinary extravaganza put on by Coastal Luxury Management and its CEO David Alan Bernahl, II—and it promises to be bigger and better than ever before. An incredibly luxe group of chefs have been chosen to participate at Pebble Beach including Daniel Boulud, Thomas Keller, Curtis Stone, Hugh Acheson, Dominique Crenn, Carlo Mirarchi, Ming Tsai, Gavin Kaysen, Peter Armellino, Naomi Pomeroy, Michael Mina, Nancy Silverton, Dean Fearing, Stephanie Izard, Michelle Bernstein, and Philip Tessier, along with 250 distinguished wine makers. Lexus is one of festivals biggest sponsors and a fleet of their newest cars can already be spotted driving VIPs around town.
Here are some highlights of the long weekend that we are looking forward to. The opening night reception is being billed as a "night of unbridled indulgence" with vintners pouring reserve bottles and chefs like the Plumed Horse's Peter Armellino and the Restaurant at Meadowood's Christopher Kostow plating up delectable bites. Of course, the after party at the Inn at Spanish Bay will surely be a place to see and be seen. Friday's not to be missed lunch is at the Lexus Chef's Table and features Dominique Crenn alongside Carlo Mirarchi. The two chefs are based on opposite coasts and have distinct cooking styles, so it will be fascinating to learn how they complement one another on the plate. Dinnertime Meets Showtime is being presented by the festival's appliance sponsor, Dacor, with hosts Molly Sims and Fabio Viviani. The model and former Top Chef star are sure to have interesting chemistry which will make for an entertaining event.
There is also an exciting selection of demonstrations, seminars, and tastings to choose from. The Lexus Grand Tasting is the main event on Saturday and is the place where guests can mix and mingle with chefs, winemakers, and other celebrities, like Drew Barrymore who will be on hand pouring her collection of wine. Chef Hugh Acheson will teach festival goers how to make Southern breakfast at a cooking demo on Friday morning, Curtis Stone will talk all about walnuts in his Sunday morning demo, and Naomi Pomeroy will help home cooks elevate their culinary skills to the next level. Thirsty? Don't worry—there will be tons of wine! Riesling, Bordeaux, and Cru Beaujolais are some of the wines that you can learn about at the various sommelier-lead seminars. Also on the agenda? Italian bubbles, Russian River reds, and Japanese whisky.
Note that these are just a few of the events for the spectacular soirée, so check out the schedule to ensure you get your fill of food and drink. Haute Living will be on the ground at the festival—if you see us, come say hello.