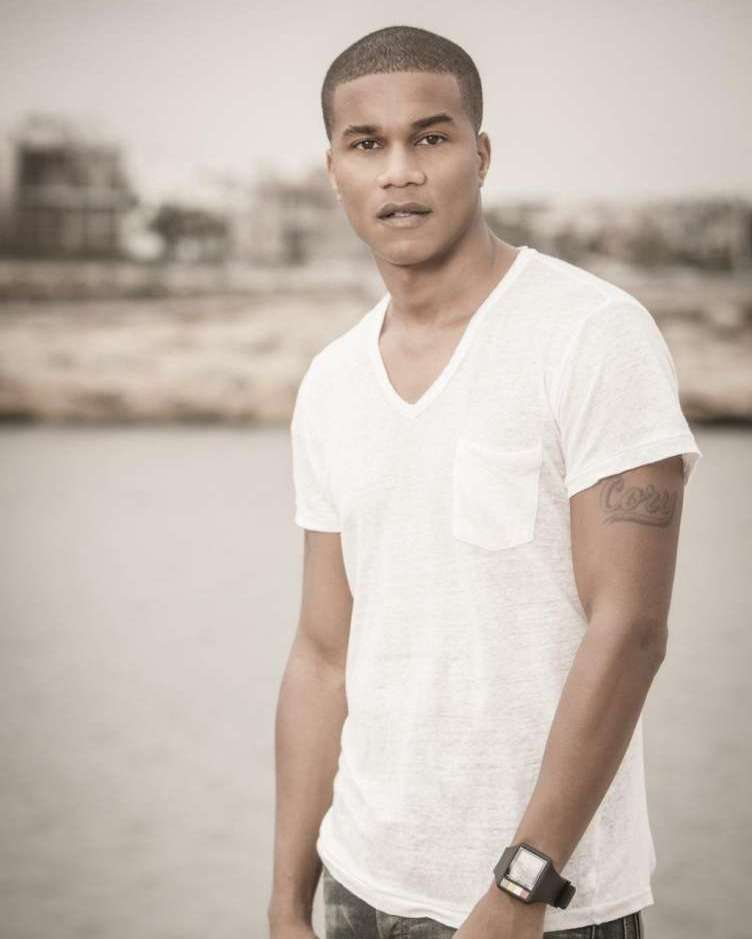 Photo Credit: Cory Hardrict/Facebook
You might recognize
Cory Hardrict
from
Clint Eastwood
's Academy Award-nominated film
American Sniper
as 'D' Dandridge, or as Joel Edmund in the Johnny Depp vehicle,
Transcendence
, or playing Haitian Jack in the recent Tupac Shakur biopic
All Eyez On Me.
Most recently, the 37-year-old actor, who is married to TV personality Tia Mowry, starred in the
Netflix
military science fiction film
Spectral
alongside Emily Mortimer and Bruce Greenwood. If Hardrict has a familiar face, it's because he's been acting since 1998, when he first appeared in Keri Russell's hit show,
Felicity.
 Here, Hardrict,who also served as an executive producer on the 2007 film
Neighborhood Watch, 
shares his haute secrets to the City of Angels.
Where were you born: Chicago, Illinois.
How long in LA: 15 years and counting.
Neighborhood: Valley man.
Occupation: Actor.
Favorite Restaurant: Catch. 
Best Sushi: SHU on Beverly Glen.
Best Italian: Angelina Osterria. 
Best dessert: Apple pie!!!
Best place for a romantic date: Malibu beaches.  
Best Sunday brunch: Check out the Black market in Studio City for the best grub.
Best place for a power business meeting: Soho House.  
If you have out of town guests, which hotel would you recommend? The Peninsula over in Beverly Hills. You get the full LA experience.
Favorite shopping venue/boutique: The iconic Rodeo Drive.
Favorite place to buy jewelry/watches: Jason the JEWELER in Beverly Hills is my man.
Best Spa: You can't go wrong with ANY of the Japanese spas here.
Favorite Cultural Event: Getty Museum. 
Favorite Cultural Institution: Anything for the Arts and Crafts.
Best Steakhouse: Maestro. 
Best Pizza: Mulberry in Sherman oaks. 
Best Lunch: Sugarfish.
Best Gym/Athletic Facility: Equinox.
Best Massage: My masseuse. 
Best Limousine/Driving Service: Uber is always there for me.
Best Museum/Exhibit: Museum of Science and Industry.
Describe your city in three words: I LOVE it!
Favorite historic/legendary place to see or explore: A little cliché but everyone's got to check of the Hollywood Walk of Fame at least once in their lifetime.
All-around favorite spot in Los Angeles: Santa Monica Mountains. Insane views.  
Best Aspect of Los Angeles: The land where anything can happen and if you work for it, your dreams WILL come true.
Follow Cory on social media HERE
Subscribe to discover the best kept secrets in your city