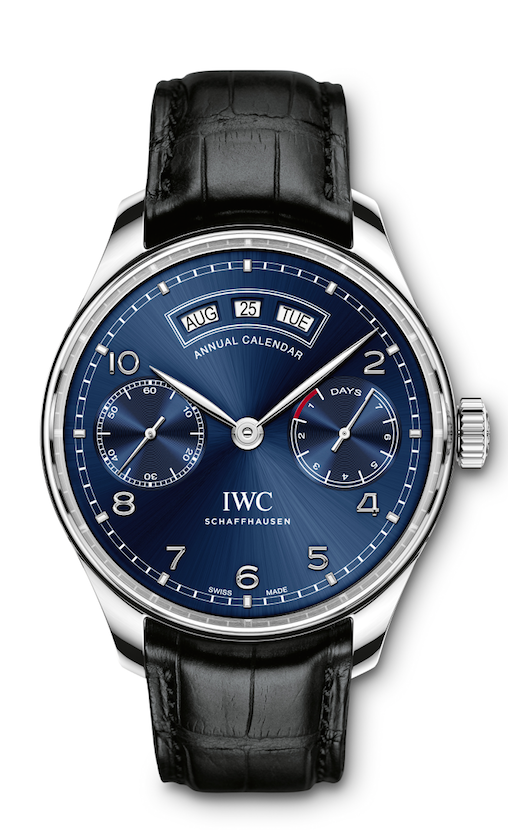 If you thought Dubai International Airport could not get any hauter, you're wrong. Swiss luxury watch manufacturer IWC Schaffhausen has just announced the opening of its airport boutique located in the Dubai Duty Free in Terminal 1 at the new Concourse D, the newest facility at the airport.
The new IWC Schaffhausen boutique will house all of the brand's families under one roof. Among the highlights on display is the iconic Portugieser family, which comes with a host of technological modifications as well as new designs and features. Those traveling through the Terminal 1, will have the chance to view the striking Portugieser Annual Calendar in stainless steel with a midnight blue dial and the Portugieser Perpetual Calendar in an 18-carat red gold case with a silver-plated dial and red gold-plated moon against a midnight blue background.
"We are extremely pleased to have opened our first boutique in a Middle Eastern airport, which is not only one of the busiest but also one of the most renowned global airports. Due to the new Concourse D, an increasing number of passengers will be passing through the airport, and the point of sale caters to the diverse tastes and preferences of watch enthusiasts. It is also our honor to have collaborated with our retail partners Ahmed Seddiqi and Sons, allowing us to provide travelers with a world-class shopping experience," said Luc Rochereau, IWC Regional Brand Director.
Mohammed Seddiqi, Chief Commercial Officer of the Seddiqi Group, further added, "It is a milestone moment to have opened this boutique, and we are proud to be part of IWC Schaffhausen's successful journey in the region."
In collaboration with retail partner Ahmed Seddiqi and Sons, the boutique officially opened its doors on 28 February 2016. Travelers can visit Dubai International Airport's Dubai Duty Free Concourse D, Terminal 1 to check out the IWC Schaffhausen boutique.