Matte has taken over every market this year, from automobiles to makeup. Let's take a look at the possibilities, shall we?
MAC LIPSTICKS
MAC cosmetics, known for their luxurious and fearless makeup, added 12 new fabulous shades of matte lipstick and incorporated the once limited edition line into their permanent collection. The iconic brand has always made a statement, and whoever tries their new shades will likely do the same.
Photo Credit: MAC
Accessorizing an outfit with a pop of color, such as Tropic Thunder, can take a daytime look into happy hour with ease. Matte is sophisticated and truly timeless.
MAC has a variety of colors, from Naturally Transformed to D is for Dangerous, and a shade for every occasion and every skin tone. It is anything but dull, as the company adds dark royal blue — Matte Royal — and if the blue wasn't mysterious enough, they perfectly named a pop-of-pink shade, Men Love Mystery.
RAY BAN SUNGLASSES
Matte doesn't stop at the lips; it continues to weave itself through an entire outfit. The trend is taking over eyewear. Companies from Urban Outfitters to Ray-Bans are sporting matte shades in spring and summer fashion collections. A favorite is the Original Wayfarer Matte sunglasses from Ray-Ban in light blue. It adds a cute brightness to an outfit and it is always the tiniest touches that make the most difference.
Photo Credit: Ray-Ban
CHANEL HANDBAGS
Matte doesn't have to be bold or include a pop of color; it can add simple touches that help pull together any look. Chanel, in particular, utilizes matte colors in the piping of their handbags because this design adds an element of calm and sophistication to a collection. For instance, the Boy Chanel Flap Bag combines matte leather with fun colors and textures; it can be worn both to work and on a night on the town since it incorporates both refinement and flare.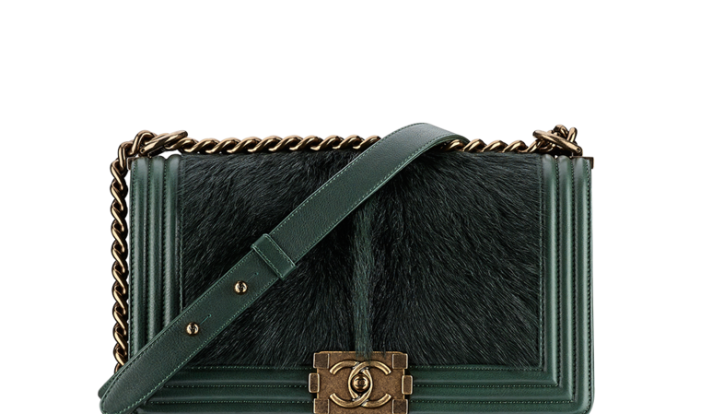 Photo Credit: CHANEL
It doesn't really count as a takeover, unless it is seen throughout every aspect of an outfit. From the makeup to the handbags to the shoes, and even sometimes to the nails, matte is a trend that is truly conquering spring fashion. The last part, many believe the most important part, is the shoes. Matte has been around the longest in shoes and covers every market, from Aldo to Ralph Lauren, and will continue to rock the streets for every season.
Subscribe to discover the best kept secrets in your city