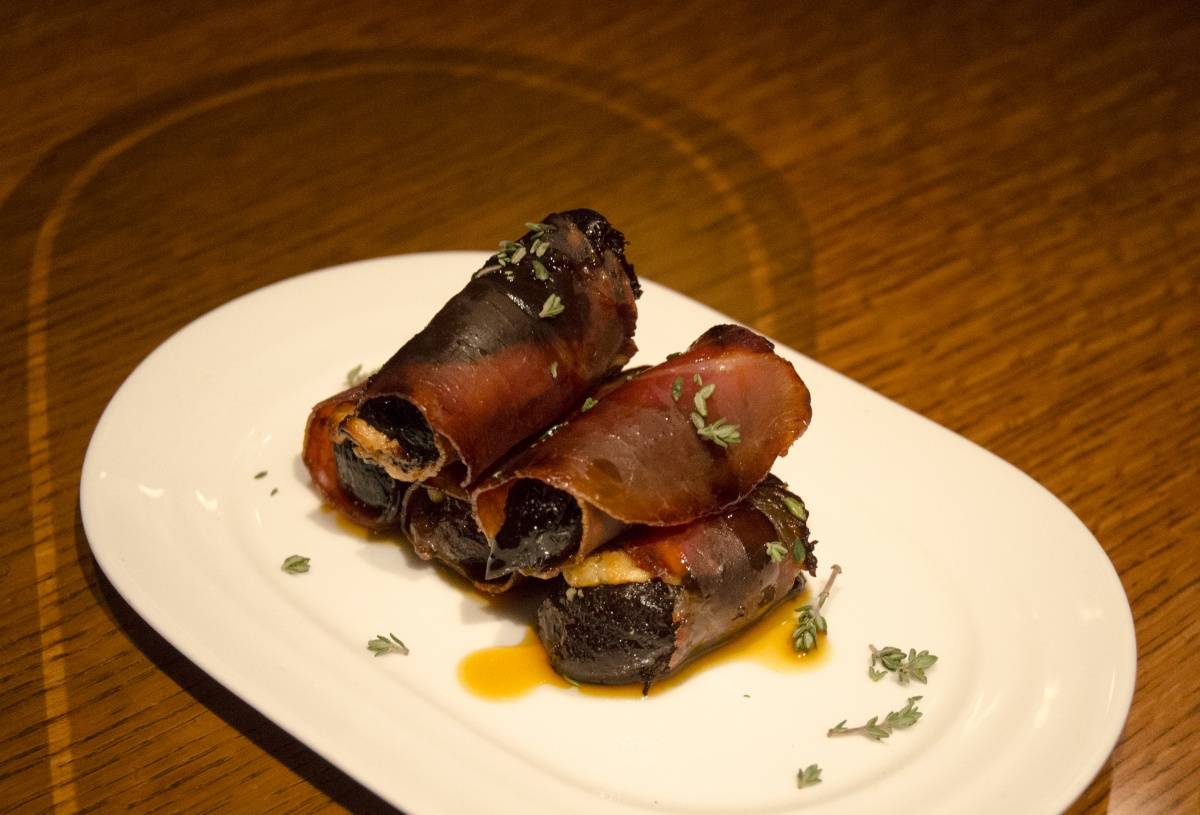 Photo Credit: Gitane
At Gitane, Franck LeClerc's sexy Basque restaurant in downtown San Francisco, a new executive chef has recently introduced an exciting menu. Chef Jason Tuley's inventive and creative dishes feature local ingredients infused with Spanish and French flair. His seared duck breast with maitake mushrooms, quince puree, heirloom apple, and aged sherry is succulent and flavorful with a perfect blend of sweetness and earthiness. A bite of his squid ink garganelle with local rock crab and sea urchin is a happy medley of briny ocean, melt in your mouth crab, and rich pasta.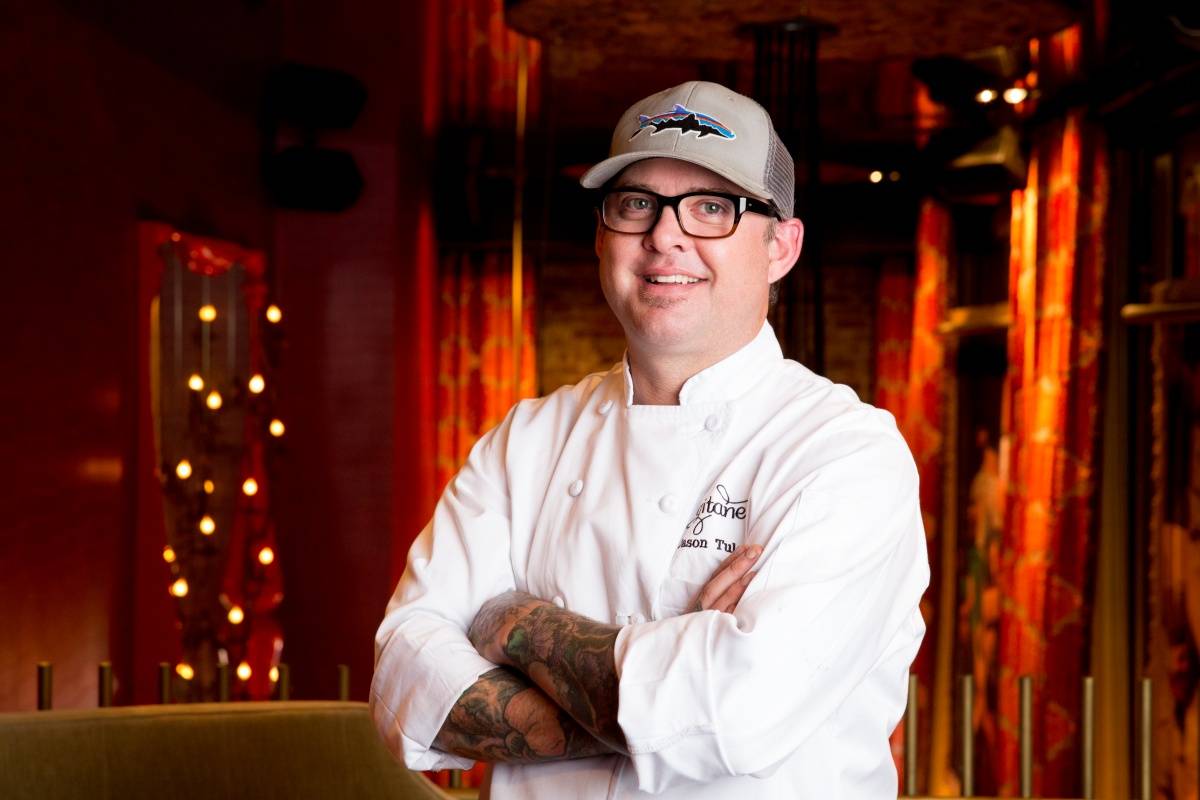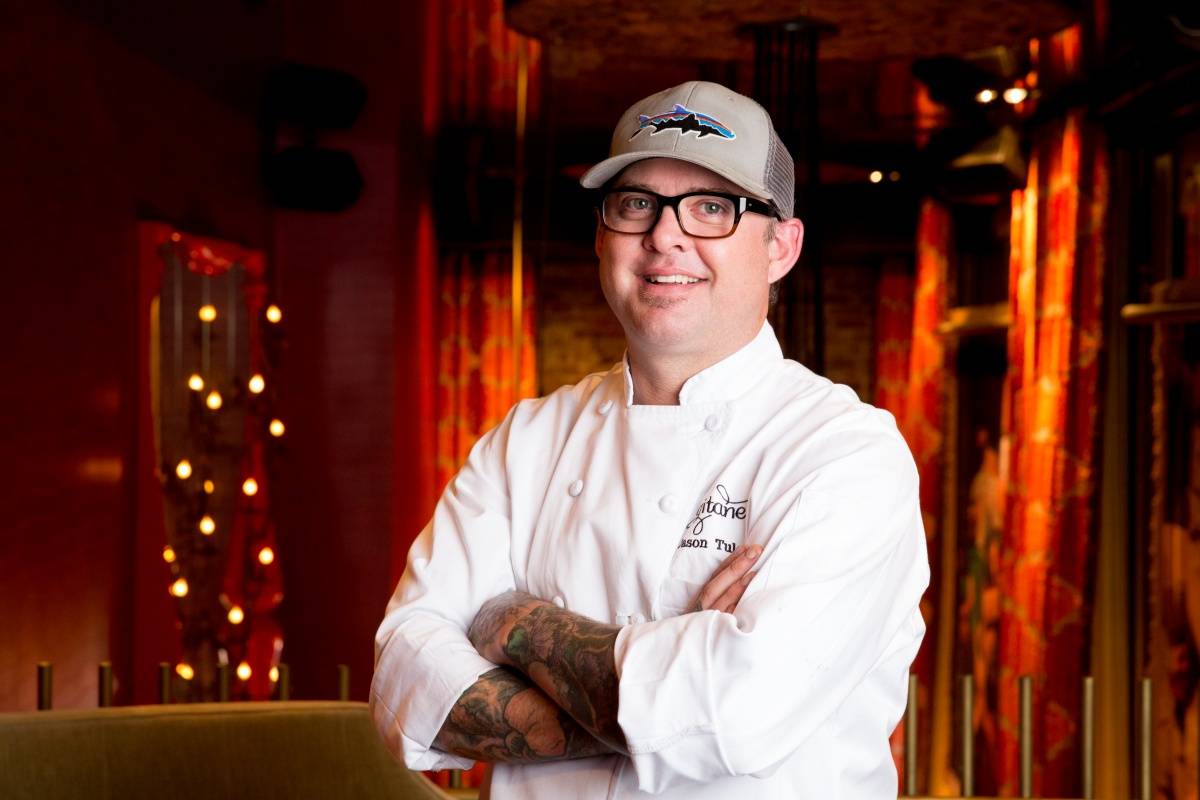 Photo Credit: Aubrie Pick
Everything on Tuley's fantastic menu is completely new — except for one dish, the restaurants most beloved appetizer, the bonbons. He did tweak the recipe to make it his own and now the bites, which are essentially an upscale variation of classic devils on horseback, are more addictive than ever. You can't have just one of the salty-sweet goat cheese-stuffed prunes wrapped in prosciutto. Since it's the holiday season and spirited home cooks can never have too many cocktail party recipes, we asked Tuley to share his technique for these delicious little bites. We recommend pairing them how they would at Gitane — with a potent cocktail or glass of dry sherry.
Gitane's Bonbons
6 large prunes
1-2 ounces local goat cheese, at room temperature
6 slices La Querica Prosciutto
10-Year Aceto Balsamico
3 Sprigs lemon thyme
Make an indentation in the prunes with your thumb, creating a cup to hold the filling.
Place the goat cheese in a piping bag, then fill each prune with equal parts of goat cheese. Alternately, use a small spoon to stuff each prune with a little bit of goat cheese.
Place sliced prosciutto on clean work surface, then place prunes stuffed side down on each slice.
Roll each prune in prosciutto.
Bake on a parchment-lined baking dish at 400°F for 12 minutes.
Stack prunes artfully in the center of your finest china.
Garnish with drops of balsamic and thyme leaves.
Makes 6 pieces. 
Like Haute Living San Francisco? Join our Facebook page  or follow us on Twitter @HauteLivingMag. Want Haute Living San Francisco delivered to your inbox once a week? Sign up for our newsletter.
Subscribe to discover the best kept secrets in your city