The LA Philharmonic opened its 2014/2015 season in a big way: with a gala and concert in celebration of composer John Williams.
The program, led by music director Gustavo Dudamel, solely featured Williams' compositions and included performances by master violinist Itzhak Perlman and a Star Wars video installation by Netia Jones—including new video content for the performance of Williams' Soundings, first performed at the 2003 opening of Walt Disney Concert Hall—and a unique video installation featuring concept art from the Lucasfilm archive.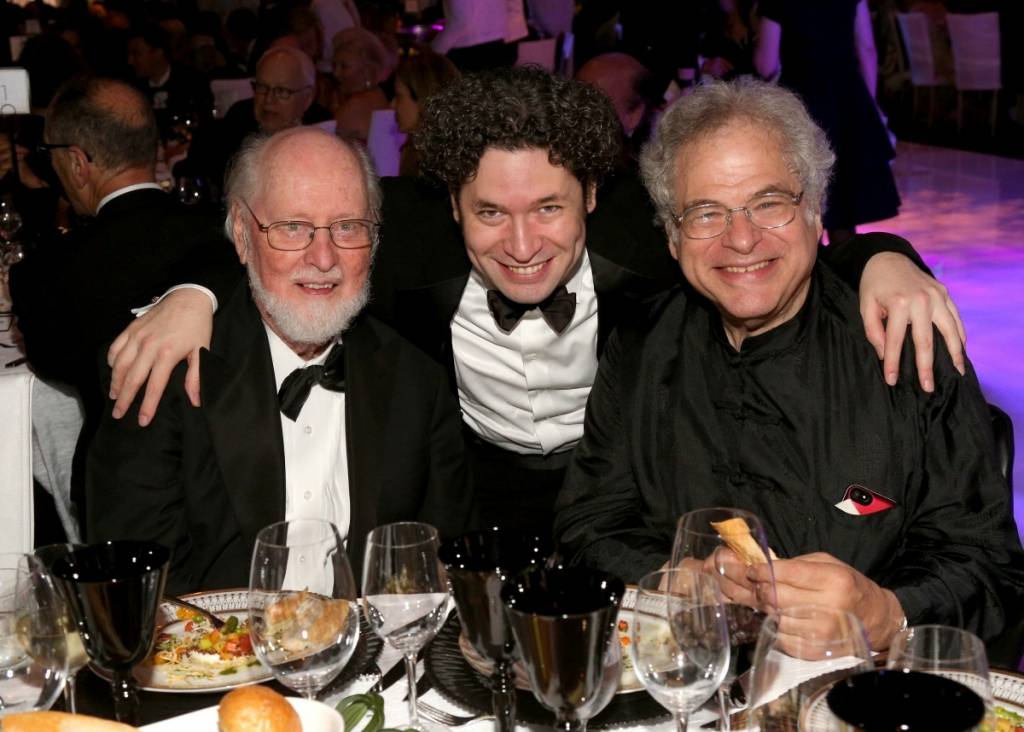 The program also included select works from throughout Williams' storied career: the Olympic Fanfare and Theme, The Duel from The Adventures of Tintin, and a special performance of Escapades from Catch Me if You Can featuring Dan Higgins on alto saxophone, Glenn Paulson on vibraphone and Michael Valerio on string bass.
For the first encore, the Los Angeles Children's Chorus (LACC) sang "Dry Your Tears Afrika" from the 1997 film Amistad. The LACC was accompanied by additional singers from the Angeles Chorale seated behind the stage.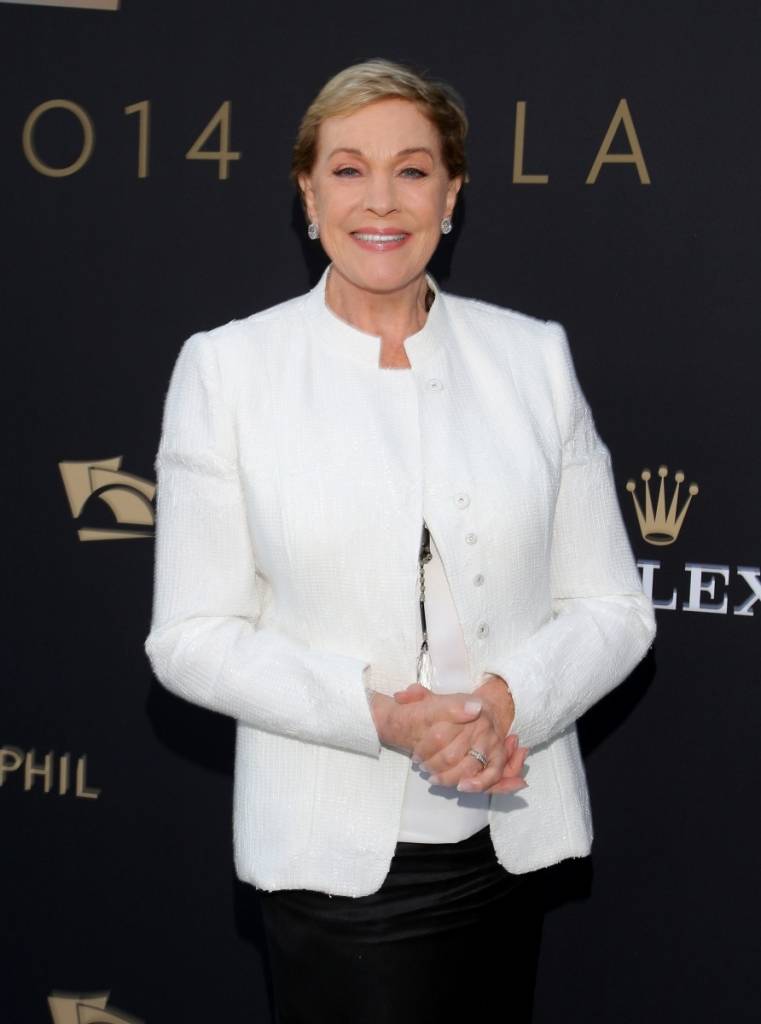 The concert hall was then filled with the ominous opening measures of Williams' Theme from Jaws. Dudamel then took the opportunity to come into the audience to escort the evening's honoree to the stage, where Williams began leading the orchestra in a performance of his famous Imperial March from Star Wars. The audience was surprised by the appearance onstage of a phalanx of official Imperial Stormtroopers, and Darth Vader himself, carrying a light saber. Near the conclusion of the iconic theme, confetti in the shapes of Star Wars characters C3PO and R2D2 cascaded down from the ceiling.
Attendees and supporters included Julie Andrews, Shoreh Aghdashloo, Eric Garcetti, Ben Harper, Anjelica Huston, Stana Katic, Sherry Lansing & William Friedkin, Matthew Lillard, Retta, and William Shatner. Also in attendance were show Director Netia Jones, LA Philharmonic Music Director Gustavo Dudamel and Eloísa Maturén Dudamel, LA Philharmonic Board Chair Diane B. Paul, LA Philharmonic President and CEO Deborah Borda, LA Philharmonic Creative Chair John Adams and Deborah O'Grady, VP of Artistic Programming Chad Smith, LA Philharmonic Creative Chair for Jazz Herbie Hancock and Gigi Hancock, and many more.