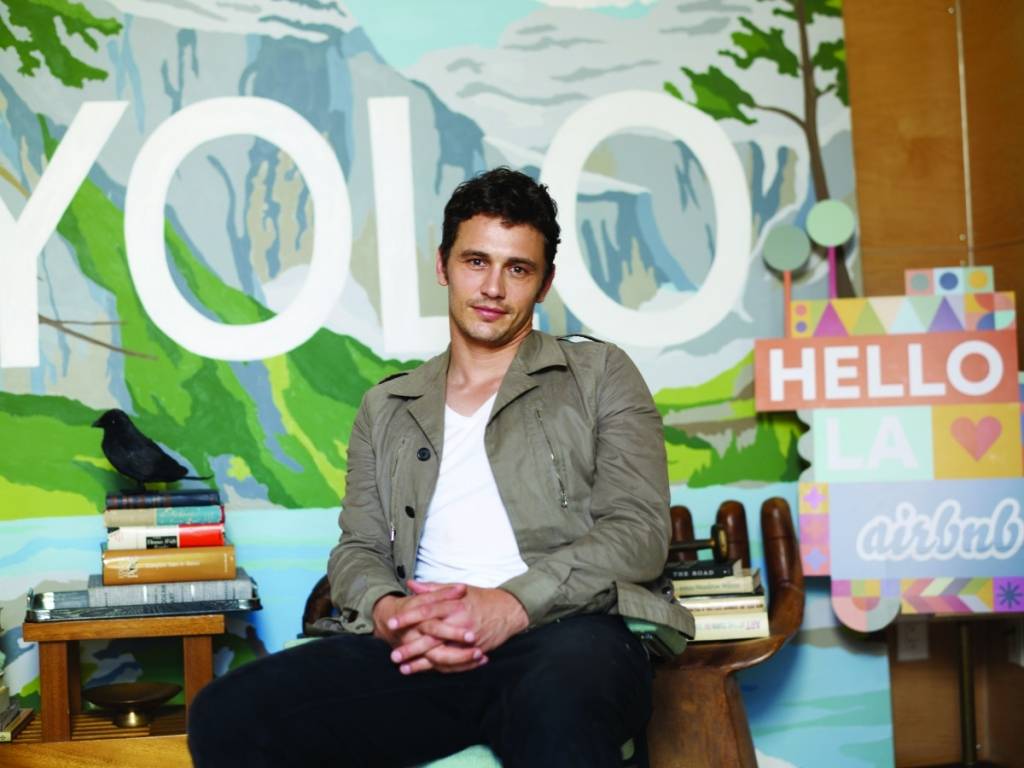 Photo Credit: Getty Images for Airbnb
Today, AOL Originals unveiled three all-new episodes of its 10-episode comedy  "Making a Scene With James Franco," an innovative comedy showcasing Academy Award nominee James Franco's recreation of cinema's most iconic moments. Whether it's an irreverent twist on genre or a mash-up of two entirely different scenes, the series throws convention out the window and in the end delivers a truly unique— and always hilarious —twist on cinematic history. The latest installments of "Making a Scene"—all available now—deliver a trio of fresh mashups, including "I'm the King of Wayne's World," an absurdist look at what happens when "Wayne's World" poses as "Titanic"; "Forrest to the Future," a glimpse at what might have been if "Back to the Future's" Doc Brown took a journey with the titular Forrest Gump; and "I'm the One That I Want," a new, narcissistic slant on mega-musical "Grease." Making a Scene With James Franco is a 10-episode comedy on AOL Originals.
We sat down with the actor, author, artist and photographer to discuss "Making a Scene With James Franco"—a project born of the film buff's love of movies and a childhood spent acting out scenes with his brothers—his favorite films and what iconic movie he fervently wishes he had been cast in.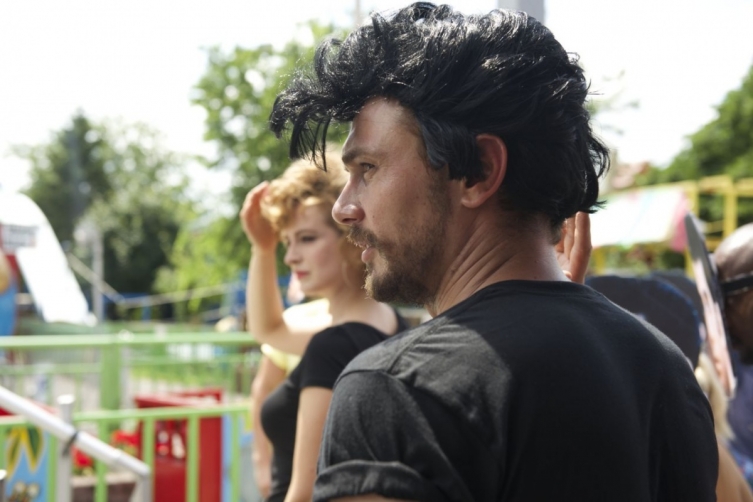 Where did the idea for "Making a Scene" come from? 
 I have done many projects that involve re-creations of existing material. We wanted to do something like that but take some of the elements out of our control so we came up with the ideas of letting the fans picks the scenes and then letting chance decide what would be mashed up.
 Was one of the making a scene recreations more fun to film than the rest? Which? Why? 
Taxi Driver and Grease were especially fun. Taxi Driver because we did it as a silent film. It was fun to turn something so violent into something funny. There is something inherently funny about the movie anyway, but the silent film treatment emphasized it. Grease was fun because making musicals are always fun.
 Is this project going to be recreated in the future, or is this a one-time effort? 
We have an idea for a sequel that builds on this concept, so we're waiting for the green light.
What iconic film role do you wish you had been cast in and why (any age, any time, any film)? 
McMurphy in [One Flew Over the] Cuckoo's Nest. I mean, come on, it's the best.
What are your top 10 favorite films of all time and why? Were they all included here? Why or why not? 
One Flew Over the Cuckoo's Nest
Five Easy Pieces
Raging Bull
Taxi Driver
Woman Under the Influence
A Place in the Sun
Sunset Boulevard
On the Waterfront
A Streetcar Named Desire
East of Eden
Only Taxi Driver was included in Making a Scene, but that is because I didn't choose the scenes for Making a Scene, the fans did.