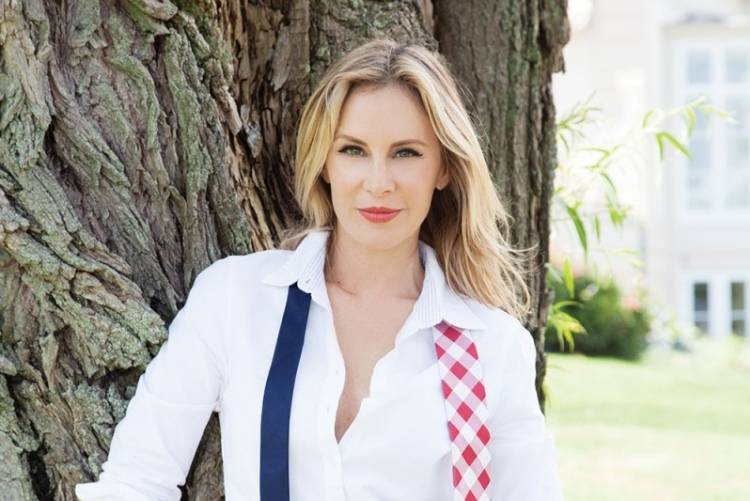 Photo Credit: Alexandra Nataf
Dee Ocleppo Hilfiger is a woman who knows her fashion. The first-generation American, born to Turkish and English parents, is a global traveler and former model who also happens to be the wife of American style icon Tommy Hilfiger. Building upon her international aesthetic, her unique style and her husband's business sensibility, Ocleppo-Hilfiger launched an eponymous, high-end handbag line. Launched in 2012, her brand was founded on the concept of versatile and practical luxury: expect to see high-end elements like fox and python married with sensible extras like a pink interior lining (so you don't have to root around in the bottomless depths of your bag as if it were a black hole). Dee's handbags are made in Italy and named after glamorous destinations such as St. Tropez, Mustique, Roma and Hong Kong. The designer and philanthropist is also all about giving back, which she's done through two limited edition collaborations. For her Fall/Winter 2014 collection, Dee designed a special pink edition of her Hong Kong iPhone cross body bag; a portion of the purchase will go toward the Breast Cancer Research Fund. Additionally, for Spring/Summer 2015, Dee collaborated with artist Mark Quinn to design a bag inspired by one of his paintings; the bag will benefit Autism Speaks. We sat down with Dee to chat about her line—which is sold exclusively at Saks Fifth Avenue—the best business advice she's received from her hubby and, of course, luxury.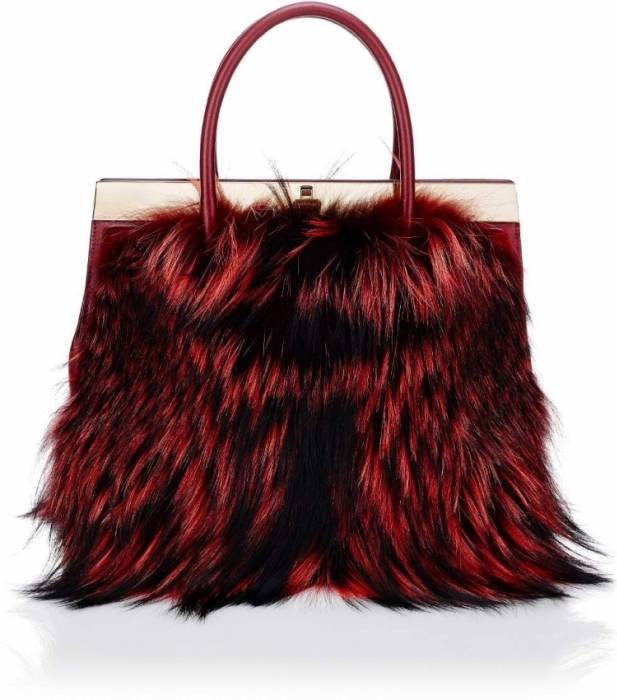 Why did you decide to launch this [luxe] collection? It's a different departure from your last collection.

I did a collection for HSN, which was something separate. I decided it was very difficult not really handling the manufacturing part and just passing off designs. At the end of the day, I had pretty strict parameters as far as price point. I really wanted to break out of that, start designing and taking over the production part myself. Now we're using fall materials and producing everything in Italy with real leathers and real skins, some furs, some shearling, and it's more of what I would want to carry myself; more what I wanted in general.
 Do you have a favorite piece? 
That's so hard! They're all my babies; it's like picking a favorite child. I will say that I really like the best seller, which is called the Roma. We've sold out of it in the Sag Harbor store. We have a lot of different silhouette—it's not all fur and skin—there's a range. There's pony, there's something for the person who's non-fur and non-skin; there's a wide variety of price points and materials.
What was the inspiration behind the brand?
The inspiration came from when I was a little girl in Rhode Island. I was quite preppy; I had a little bag that was tiny— one of my first—and it had a wooden handle, buttons, and a canvas cover that I could reverse. I loved that idea and actually told Tommy that he should take that idea and make a grown-up version with leather than cotton. He said, 'Why don't you do it instead?'
What's the most luxe piece in the collection?
The most luxe piece is the Mustique. It retails for just under $6000; it has fox and python, a horn, a brass chain handle and ostrich; it's like a smorgasbord.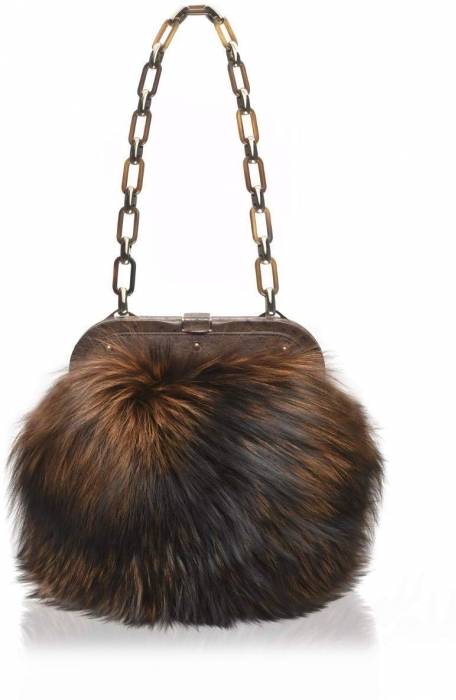 Tell us about the bag benefitting the Breast Cancer Foundation
That bag we designed for the iPhone, but it hasn't turned out to be the most practical thing for me. Tim Cook has already changed all the dimensions on me, so I have to go back to the drawing board on that one. I'm doing another bag with Mark Quinn for Autism Speaks. I take a lot of enjoyment from being able to create awareness for causes that are important to me, which are breast cancer and autism [related].
What is the best business advice that Tommy has given you?
He's given me so much advice I think probably to stay focused on one thing one message and really be known for that a lot of people that are starting out sort of make stuff with their name on it and not really known fro something that' I've taken to heart and making these bags a signature for myself. I really try to make with functionality in mind. I'm a proud Rhode Island girl! I make the lining of my bags in pink satin, which makes it easier to find things. When bags are lined in black, it's like digging through a black hole looking for my phone or a pen. These bags are meant for women to use them. Men design for women but don't necessarily [use their wares], so they don't understand functionality and practicality completely.  I swear, I would love to see Christian Louboutin walk around in his 10-inch stilettos all night long.
Would you ever collaborate with Tommy on a bag? 
It's something we hadn't actually even thought of yet! Tommy does do accessories and bags. He even has a guest designer do a bag for breast cancer; Naomi Watts designed it this year. Its touchy, because we do keep it separate and have separate businesses. My brand has different price points and is more luxury than his brand, but I would love to collaborate. Also, [it's difficult because] Tommy is no longer the owner of his company—it's now a huge conglomerate— so it's much more complicated [to get approval to collaborate] through all the layers of the company.
 What should everyone know about a Dee Ocleppo bag? 
The most important thing to know is that they're really well made; that was really important to me. Craftsmanship is what's defining luxury today. Just because [an item] has a logo or a label on it doesn't mean it's luxury. When you see a Gucci or a Prada at the airport in every major city, it's all over the place, and I don't know if that really translated to luxury. They're well made, but they're everywhere. What defines luxury is [something] that is different and not as accessible. I'm not in every [mall] or airport—I'm exclusively at Saks. With my bags, everything is new and different and not everybody has access to them. There's something luxurious about that to me: it's something different.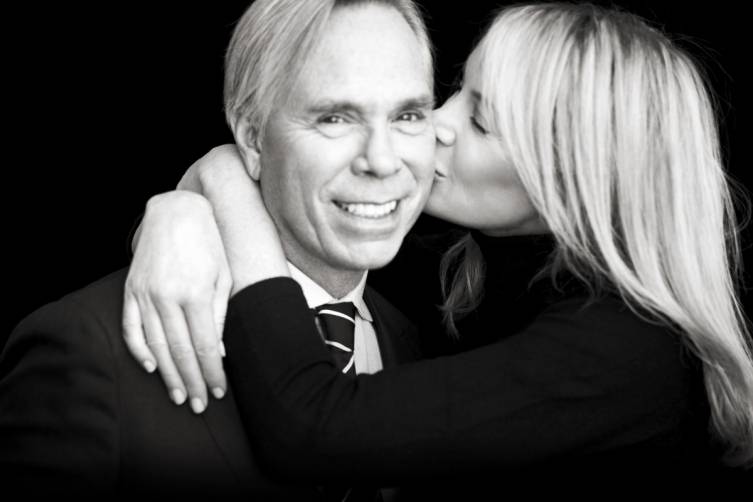 Photo Credit: Richard Phibbs
Subscribe to discover the best kept secrets in your city