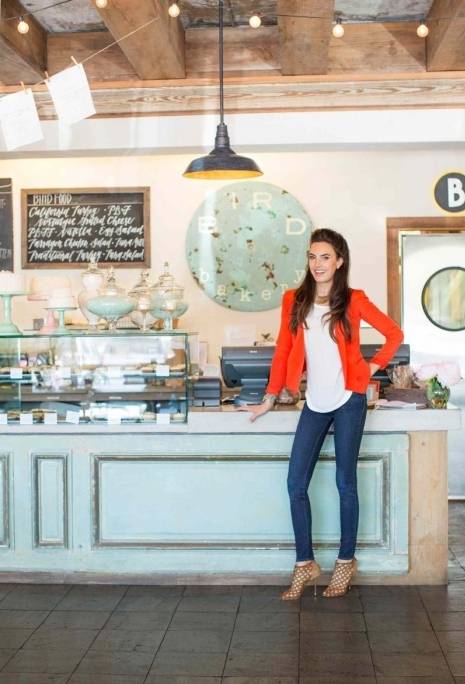 Elizabeth Chambers is a busy girl. The former model, entrepreneur, and co-owner of the wildly popular Bird Bakery in San Antonio, Texas, is also the chief correspondent for the Human Rights Foundation and has served as a correspondent for the E! News Bureau and Access Hollywood, and well as worked as an anchor and correspondent for Current TV. She spends her time jetting between San Antonio, where her bakery is based, and Los Angeles, where she resides with actor husband Armie Hammer. We sat down with Chambers to discuss her travels, how she and her hubby handle their sometimes long-distance relationship and her secret recipe for making Bird's infamous Monster cookies.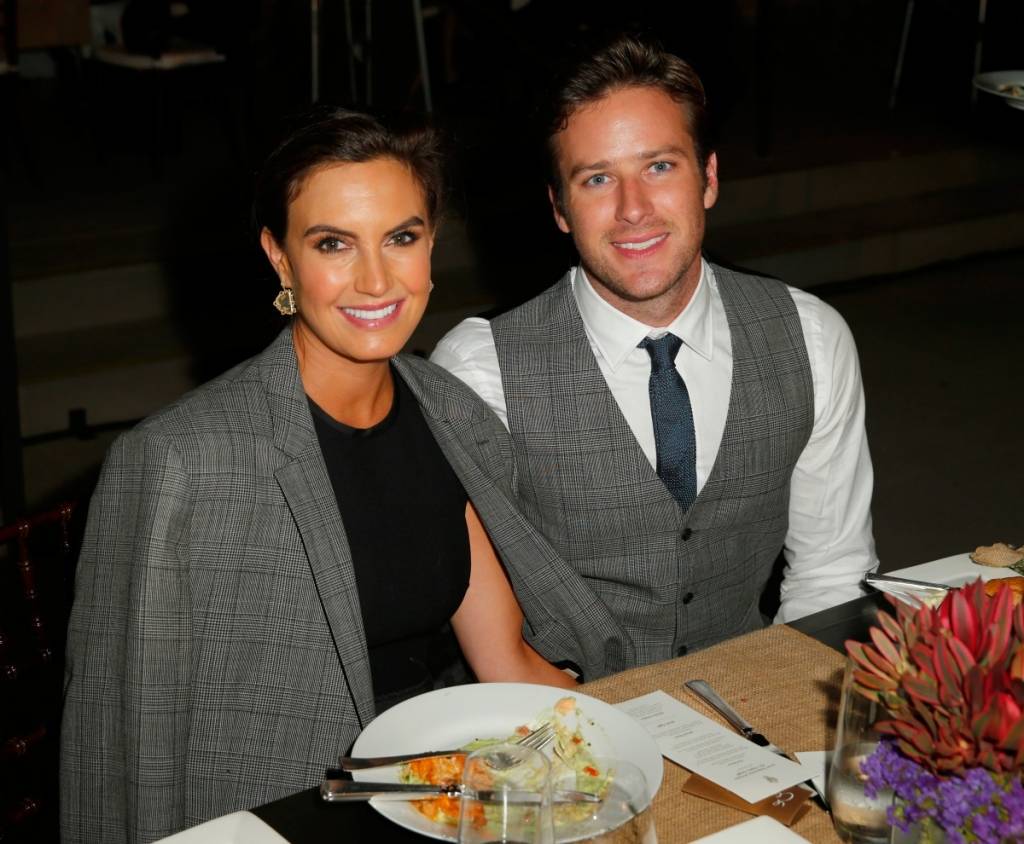 Photo Credit: Getty Images
What are your top 6 travel destinations and why?
Montecito because it's close to Los Angeles and full of cozy coastal fog. It reminds me of Half Moon Bay, where I grew up.
Palm Springs because it's just over an hour away from Los Angeles. There's guaranteed sun and it's the perfect weekend escape.
Colorado, especially in the summer. My parents are there and there's nothing better than summer mountain air.
London feels like a second home to me considering my mother's side of the family is there. The people are lovely and Church Street is my favorite for place for looking at antiques. I absolutely love all of the markets (Bermondsey, Borough) and the pub culture is heavenly.
Paris for the pastries.
Texas Hill Country because it was made for long drives on winding roads and there's incredible food at every turn.
Why did you name your bakery BIRD? What's the story behind its name?
I have always loved birds! I love the way they nest and feed their young, and there's no sweeter sound than birds chirping outside the window. I knew that I wanted the bakery to have a rustic vibe and settled on the name, BIRD bakery, right away. The alliteration sealed the deal.
What are your favorite things about San Antonio? About Los Angeles?
I love that San Antonio has all of the charm of a small southern town, but the conveniences of a city. The people in San Antonio are lovely and when they say, "it's nice to know you," they mean it's nice to know you and not it's nice to know what you can do for me. BIRD bakery has some of the most wonderful customers. I love absolutely everything about Los Angeles. There's truly nothing I don't love about the city and I'll always call it home. I love the energy, the people, the weather and the endless amount of options there are in LA – from food to exercise classes, LA offers endless possibilities. The quality of life in LA is unmatched.
It must be hard to split your time between two places when you're married. Do you have any secrets on how to keep things fresh while traveling so often?
In LA my life centers around television and in San Antonio I focus on my bakery. Splitting my time between my two cities definitely requires a lot of travel and compartmentalization. My husband and I spend as much time together as possible, and he comes along to San Antonio as often as he can. We have a 5-day rule that we try not to break and FaceTime always makes things better!
Do you prefer your work as a correspondent to modeling? Why or why not?
In college, I studied journalism and that has been my life for over ten years. I always knew that it was a career I would pursue, and whether I'm on an assignment far away or interviewing in-studio, correspondent work is definitely my happy place.
ELIZABETH CHAMBERS' MONSTER COOKIES RECIPE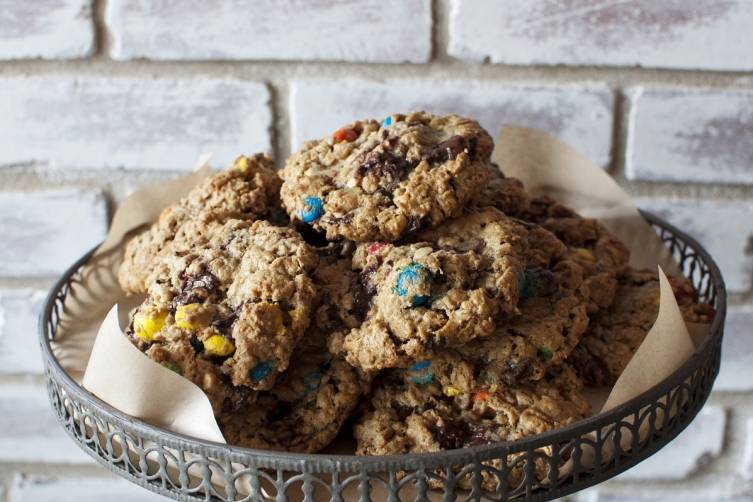 Ingredients
1 cup butter, softened
1 cup dark brown sugar
1 cup light brown sugar
 2 cups fine sugar
6 eggs
½ tablespoon very high quality vanilla extract
½ tablespoon light Karo syrup
2 ½ cups of high quality chunky peanut butter
4 teaspoons baking soda
4 ½ cups of quick-cooking rolled oats
4 ½ cups of old-fashioned oats
1 ½ cups semisweet chocolate chips
1½ cups regular M&Ms
1½ cups peanut M&Ms
Cream together butter and sugars until blended. Add eggs one at a time. Mix on medium speed until pale and fluffy, about 5 minutes. Add vanilla, baking soda and syrup. Add peanut butter and mix until smooth. Carefully add oats one cup at a time, mixing well. Stir in the chocolate chip and m&ms, mixing until completely incorporated. Scoop onto baking sheet using a serving spoon or small ice cream scoop. Bake at 350 degrees for 15 minutes. Enjoy!
Subscribe to discover the best kept secrets in your city