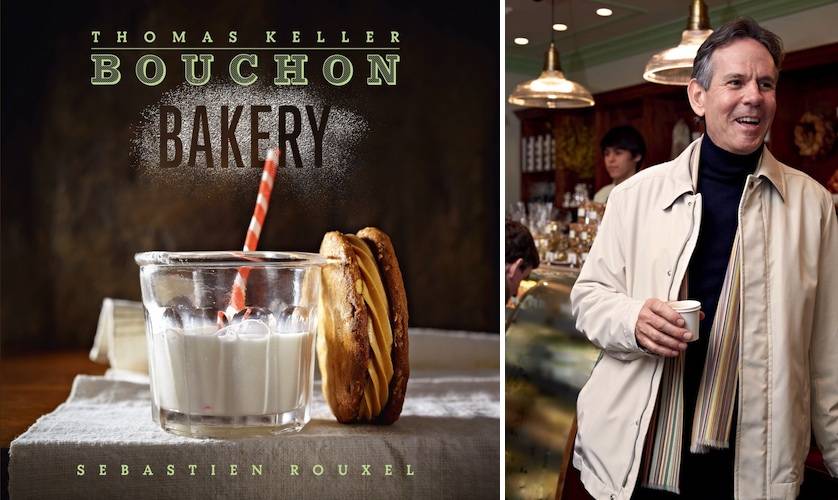 Image: Eater
The International Association of Culinary Professional (IACP) awards took place last night at the Hyatt Embarcadero, co-hosted by chef Martin Yan and ABC's Lori Corbin. Thomas Keller's Bouchon Bakery cookbook won for 'Food Photography and Styling'.
This year's awards evening took place on April 9 from 6-10 p.m. where finalists were announced. Deborah Jones and Sebastien Rouxel's Bouchon Bakery book won for best Food Photography and Styling. The IACP's Cookbook awards are considered "the gold standard among cookbook awards…and have been presented for more than 25 years to promote quality and creativity in writing and publishing and to expand the public's awareness of culinary literature."
The evening's menu was created by executive chef Victor Litkewycz and IACP friends and finalists mixed, mingled and celebrate after the ceremony as well. The menu included a risotto arancini, miso-marinated pacific cod, spicy vegetable sushi rolls, ginger-lemongrass ground lamb lollipops, mustard-roasted halibut bruschetta, seared halibut, Burgundy-braised pork cheeks, claypot caramel-baked pork belly, Harissa-smoked brisket, Spanish flan, and blueberry almond tart.
The Bouchon Bakery cookbook features "baked goods that are marvels of ingenuity and simplicity from the famed Bouchon Bakery." Recipes includes TKOs and Oh Ohs (Keller's takes on Oreos and Hostess's Ho Hos), along with French classics like baguettes, macarons, mille-feuilles and the tartes aux fruits. Co-author Sebastian Rouxel is the executive pastry chef for the Thomas Keller Restaurant Group.
A full list of IACP winners can be viewed here.
Like Haute Living Los Angeles? Join our Facebook page or follow us on Twitter @HauteLivingLA. Want Haute Living Los Angeles delivered to your inbox once a week? Sign up for our newsletter.
Subscribe to discover the best kept secrets in your city