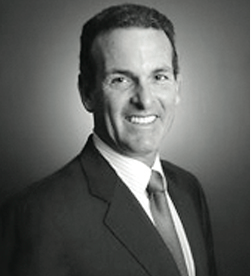 Our Haute 100 list details the accomplishments of the most influential people in each of our markets—Miami, New York, Los Angeles, and San Francisco. These people continue to make moves, so rather than waiting for the next Haute 100 issue to come out, we thought we'd provide you with regular updates on those Haute 100 members who are making headlines. Stuart Miller's home-building company is making unprecedented profits in 2011 despite a rough housing market.
Stuart Miller
Category: Originator
Company: Lennar
Industry: Construction
What Made Him Haute: Lennar, which was founded in 1954 by Stuart's father, is a building company that does more than just construct homes; it creates communities. Miller, who serves as president and CEO of Lennar Corporation, learned the family business from his father, the company's founder. Miller joined the ranks after he returned from Harvard and began helping to propel Lennar into one of the largest home construction companies in the country.
What Makes Him Haute Now: Using his years of experience and entrepreneurial wisdom, Stuart Miller's company, the third largest homebuilder in the nation, has been able to beat Wall Street's estimates of its growth, with shares increasing 8 percent in mid-trading last quarter.  Miller predicted that his company would make profit even if the economy did not strengthen. His confidence is due to careful planning and strategic building, which means knowing where to build and for whom.  Thanks to Miller's business sense, the shares of his rivals have also increased in value, which in turn helps grow the economy.
Like Haute Living South Florida? Join our Facebook page or follow us on Twitter @HauteLivingFL. Want Haute Living South Florida delivered to your inbox once a week? Sign up for our newsletter.