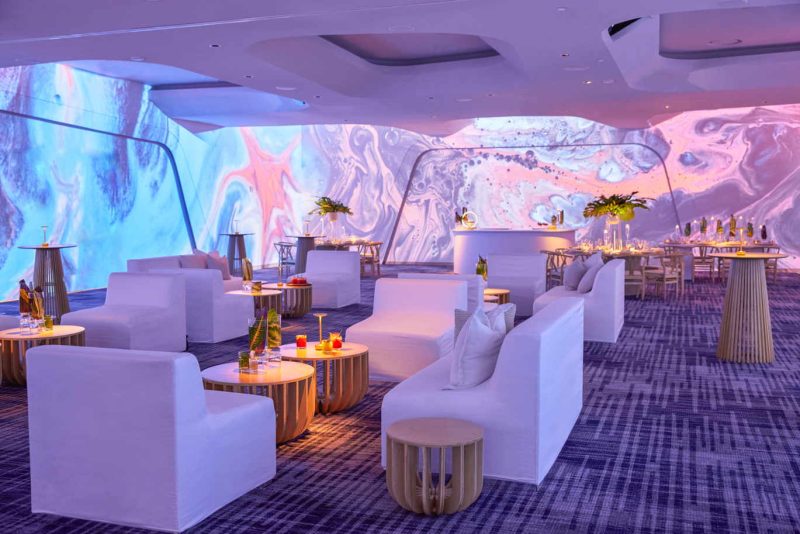 Photo Credit: W South Beach
W South Beach has unveiled a cool, new concept. After a $6 million renovation, the Miami hotel has become the first of its kind property to virtually recreate any ambiance and experience, from a fully immersive underwater oceanic moment to the backdrop of any city around the world. Cool, right?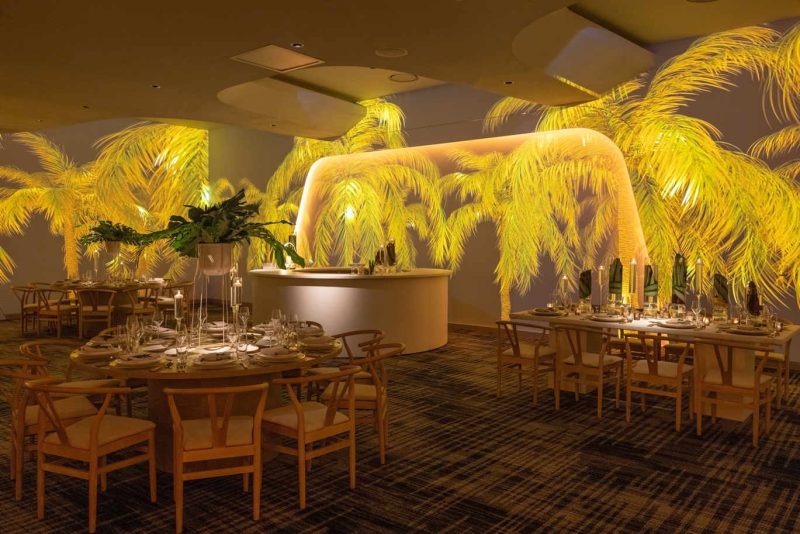 Photo Credit: W South Beach
The 3D-mapping technology combines the art of storytelling, visual and audio effects, and technical precision to transform the 4,300-square-foot blank canvas ballroom into any setting, likened to L'Atelier des Lumiéres in Paris.
The built-in projection system requires light only – no complicated sets, heat, or UV emissions – and is fully customizable with pre-set color scenes and also offers a digital library of stills and video displays fit for weddings, parties, meetings and corporate gatherings including abstract digital art, lush green foliage, sunny beaches, still wallpaper effects, and celebratory party effects.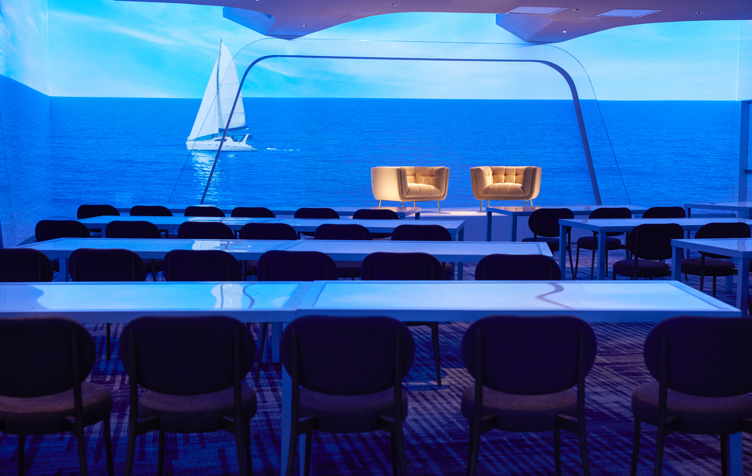 Photo Credit: W South Beach
The ballroom space is more than 4,300 square feet and has the capacity to hold up to 250 people. It can be divided into two spaces for those looking for a more intimate setting. Customizable LED lighting is built into 12 ceiling coves and six wall arches, creating an energy efficient system that bypasses traditional venue-specific limitations to make the projection mapping come to life.
Four presentation projectors are built into the ceiling and can be used simultaneously with environment projectors. 24 built-in microphones (12 for each room) are affixed to the ceiling and provide state-of-the-art speech reinforcement and recording, allowing for seamless presentations. 32 audio speakers (16 for each room) offer a discrete design, premium aesthetics, and ultimate high performance. Each of the 52 pin spots (26 for each room) have an adjustable 6' radius beam that is easily controlled and programmed to provide an elevated performance for the projection mapping.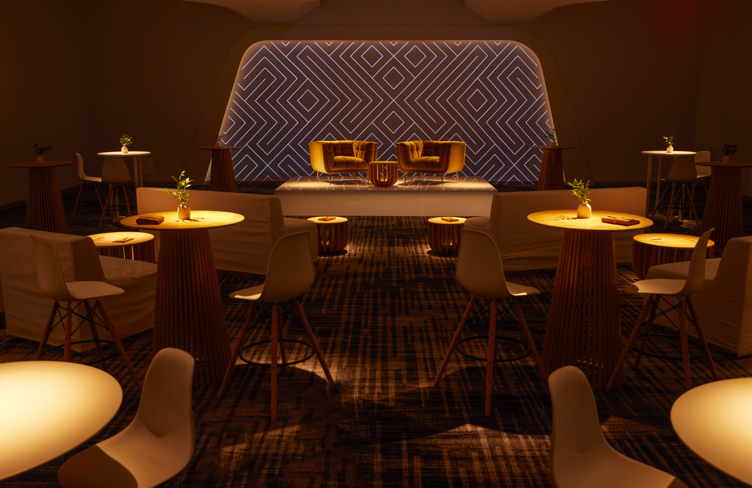 Photo Credit: W South Beach
W South Beach also offers three renovated studios that can each hold up to 60 people. The studios are equipped with 75" LCD monitors, wireless internet and HDMI connectivity, Ensenio Hotel TV channel for leisure viewing, and dimmable soft white LED and recess lighting. The three studios can be combined into one larger space as needed.
With this new move, the hotel is ushering a whole new era of travel.
W South Beach is located at 2201 Collins Ave, Miami Beach, FL 33139
Subscribe to discover the best kept secrets in your city