Photo Credit: Roberto Conte
Temporary architecture is often associated with cultural and trade events, but it can also be instrumental in urban development and renewal, particularly for emerging neighborhoods.
Transient spaces can give purpose, even momentarily, to otherwise neglected areas, reshaping communities and providing blueprints for possible future permanent developments.
Designlab Experience, an architecture and creative studio in Dubai and Riyadh specializing in temporary architecture and immersive events, has worked extensively on projects designed to revitalize suburban areas, particularly in Saudi Arabia. From the infrastructures for high-level sporting events such as the Saudi Cup and the AlUla Camel Race to the physics-defying dome installation for the first state dinner to commemorate the Kingdom's Founding Day, the firm strives to push boundaries of architecture, design, and technology to produce unique spaces and experiences that fit seamlessly in the surrounding environments, often opting for materials and colors reminiscent of the traditional local landscape and architecture.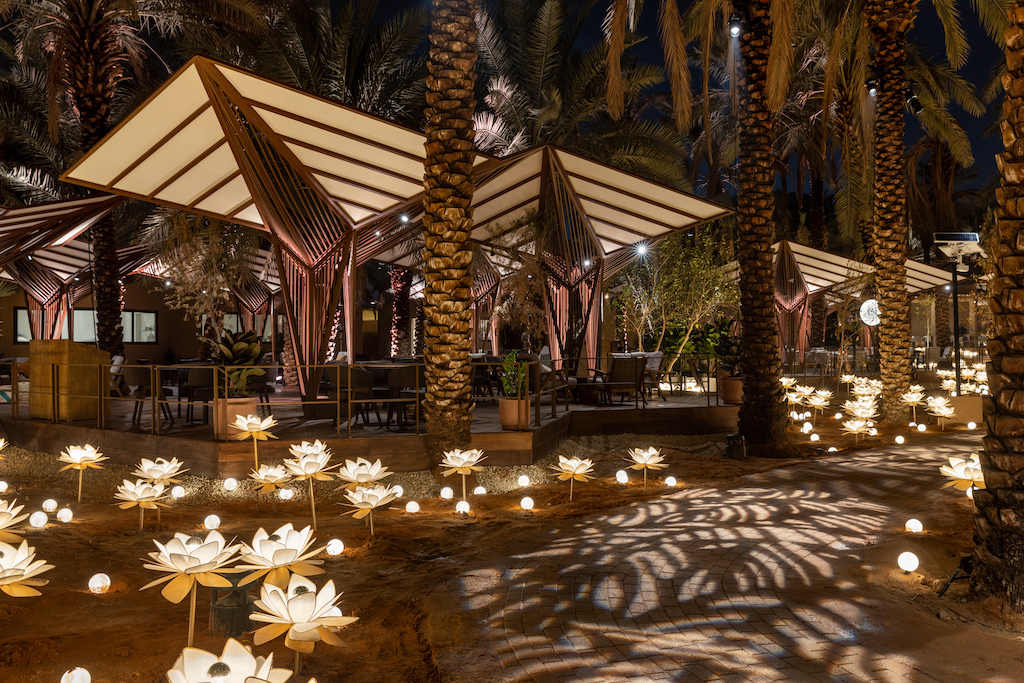 Photo Credit: Roberto Conte
Many of the studio's interventions helped revitalize Diriyah, a UNESCO-protected site on the outskirts of Riyadh, known as the birthplace of the Kingdom of Saudi. The first, in 2019, was a large open-air entertainment area named Diriyah Oasis that drew one million visitors. The same year, they held an art collective in Al Bujairi District, setting the scene for what became an exclusive destination for local and international travelers.
Most recently, Designlab Experience has transformed Al Bujairi into a bustling attraction through art and light design installations, stylish lounge areas, food, and entertainment. The event, launched in April and open until July 22nd, was inspired by an earlier project of the firm, an immersive architectural installation launched in January and built on a palm tree farm where light design played a key role in the project. Layali Diriyah (or Diriyah Nights), designed to pay homage to Diriyah Season, the annual celebration honoring the heritage of the Kingdom, was open for 54 consecutive nights as a culinary, cultural, and entertaining destination, drawing 121,000 visitors.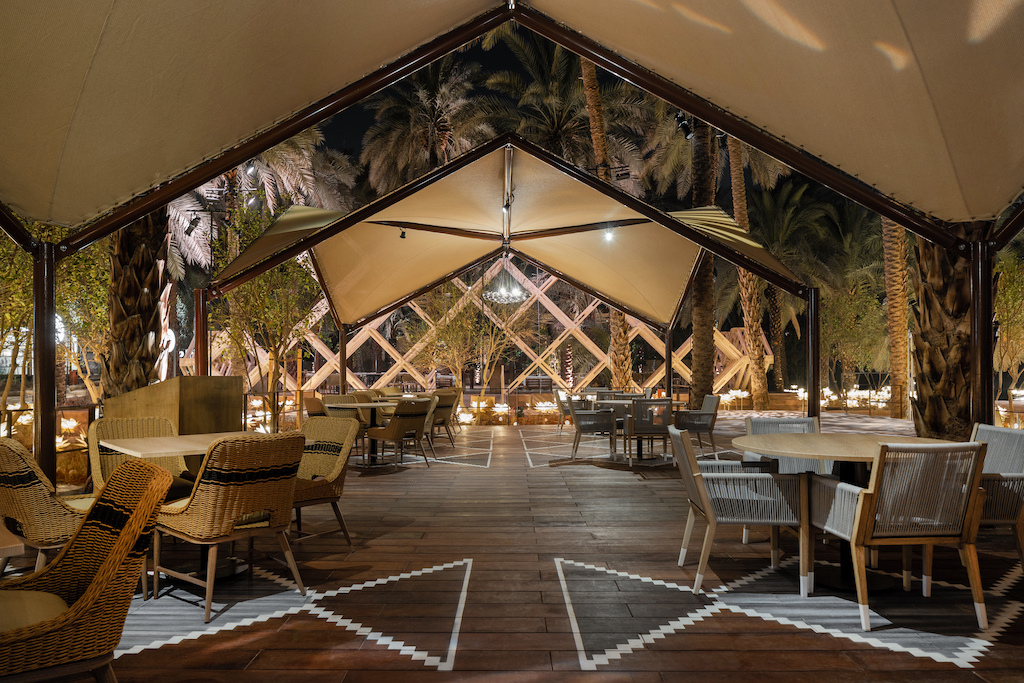 Photo Credit: Roberto Conte
For the 25.000 sqm open-air wonderland illuminated by 20,000 twinkling lights, the team carefully selected international contemporary artists to design moving light installations strategically placed on water ponds, elevated walkways, and communal gathering zones as unexpected elements of surprise for the guests. Highlights included Celestial Dust, a mesmerizing cluster of LED lights swirling in space by Vendel & deWolf, and interactive nature-inspired artwork by Studio Toer and Masamichi Shimada.
Designlab Experience Co-Founder and Creative Director Mootassem El Baba and his team surveyed the area, mapping the palm trees of the farm before transforming the space without imposing on the natural surroundings and creating a platform to level the grounds and protect the farm's irrigation system. Visitors were welcomed by a sleek wooden tunnel and invited to venture on the farm grounds lit by countless glowing flowers, with sinuous pathways through the palm trees and modern treehouses, pop-up restaurants, shisha cafés, and retail kiosks.
Photo Credit: Roberto Conte
"By integrating architecture into nature and by blending the natural elements of light and darkness, sound and silence, stillness and movement, we were able to create an experience of discovery and play," noted Hibah Albakree. "Best of all, we amplified the collective dreaming when we gather under the night sky."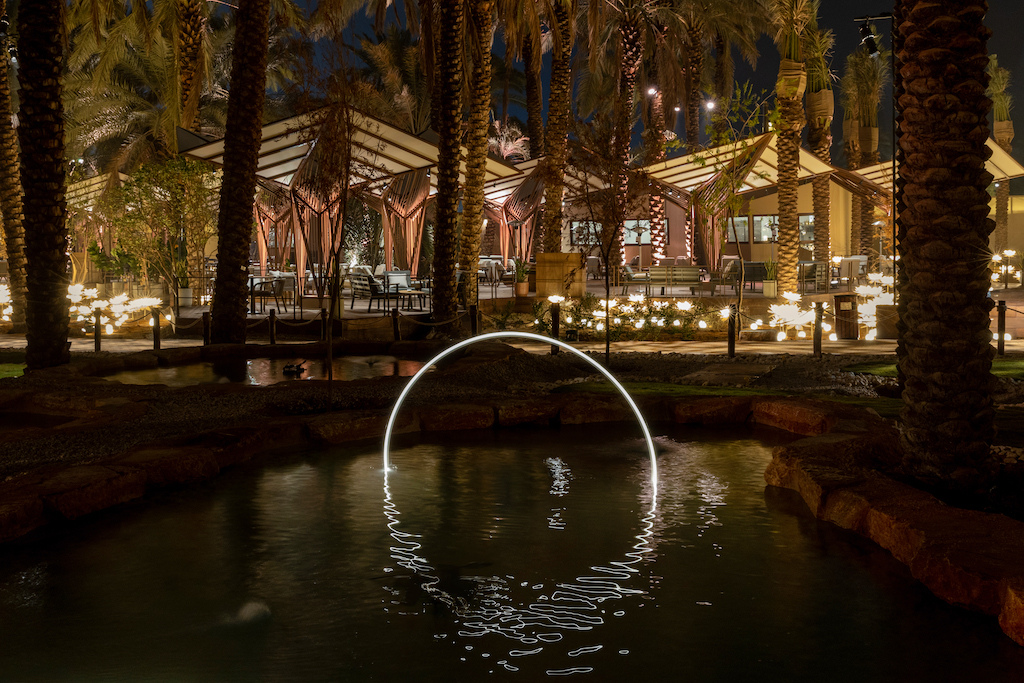 Photo Credit: Roberto Conte
Written in partnership with Tom White
Subscribe to discover the best kept secrets in your city