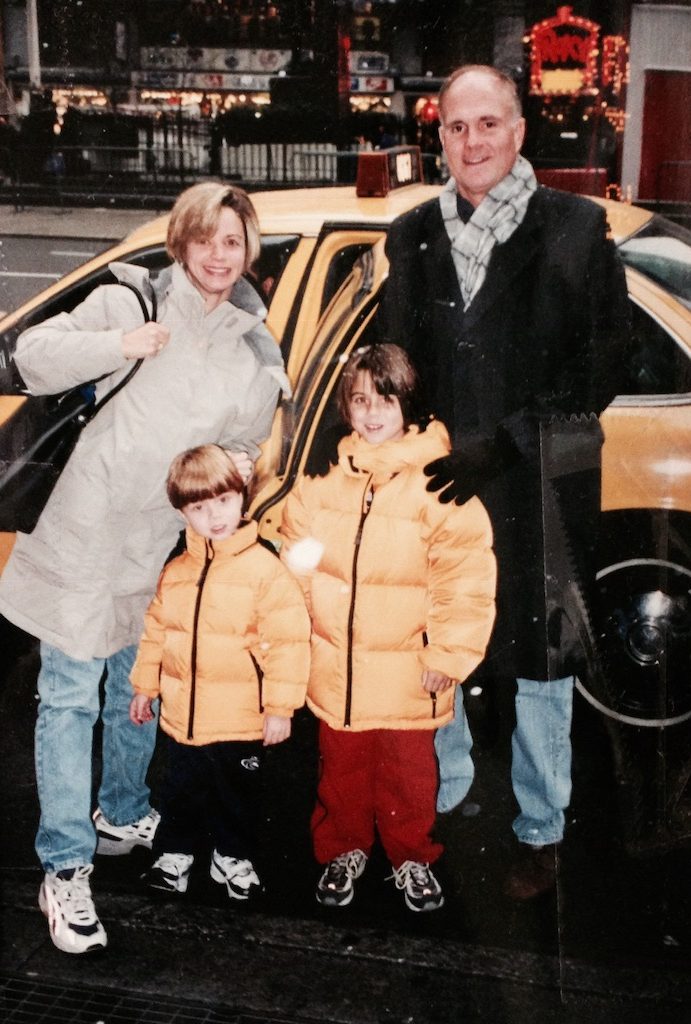 Photo Credit: Courtesy of the Klein Family
Introducing the Klein family: Tammy (mother), Steve (father), Carly (and her wife, Danielle), and David (children). But don't be fooled, they're not your average family. In fact, they're the superstars of Miami. After spending time with them, we can attest that they're some of the greatest people ever. And no, we're not just saying that to score an invite to their next family dinner.
The Klein family's journey began when Carly was diagnosed with Type 1 diabetes at the age of 6. They instinctively reached out to Doug and Sue Gallagher, who were close family friends and also on the board of the Diabetes Research Institute Foundation (DRIF). As their bond grew stronger, the Gallaghers invited them to participate in the original Pleasures of the Palate, an annual fundraiser hosted by Chef Norman Van Aken at his restaurant to benefit the DRI and the University of Miami Miller School of Medicine. Little did the Klein family know, this event would change their lives forever.
Over time, the Klein family became more involved with the event and eventually, the Gallaghers passed the torch to them to become the co-chairs. As the event grew in size and popularity, the Kleins knew they needed to make changes to keep it fresh and exciting. "We decided to evolve it to Out of the Kitchen – South Florida where celebrity local chefs create a foodie experience tableside," said Steve. Since then, Out of the Kitchen – South Florida and the Klein family have substantially impacted the Miami community.
Although there are various organizations around the world raising funds for Type 1 diabetes, the Klein family has been passionately dedicated to the DRI for two reasons. "First, the DRI sits right in our backyard and two, this incredible organization has played a key role throughout my two-decade plus long diabetic journey. Lastly, and certainly not least, from a research and innovation standpoint, the DRI is world-class," said Carly.
Type 1 diabetes affects millions of people every year, and the Klein family hopes to see a day when millions of people are cured. "The end goal here, is that we won't be having this conversation year after year, and one day in the very near future a cure for diabetes is found. What I appreciate more than anything is that people in the community have made my cause their cause, and that matters. Every single dollar, every single volunteer, every single participant, and every single donor makes a palpable difference, and that doesn't go unnoticed," said Carly.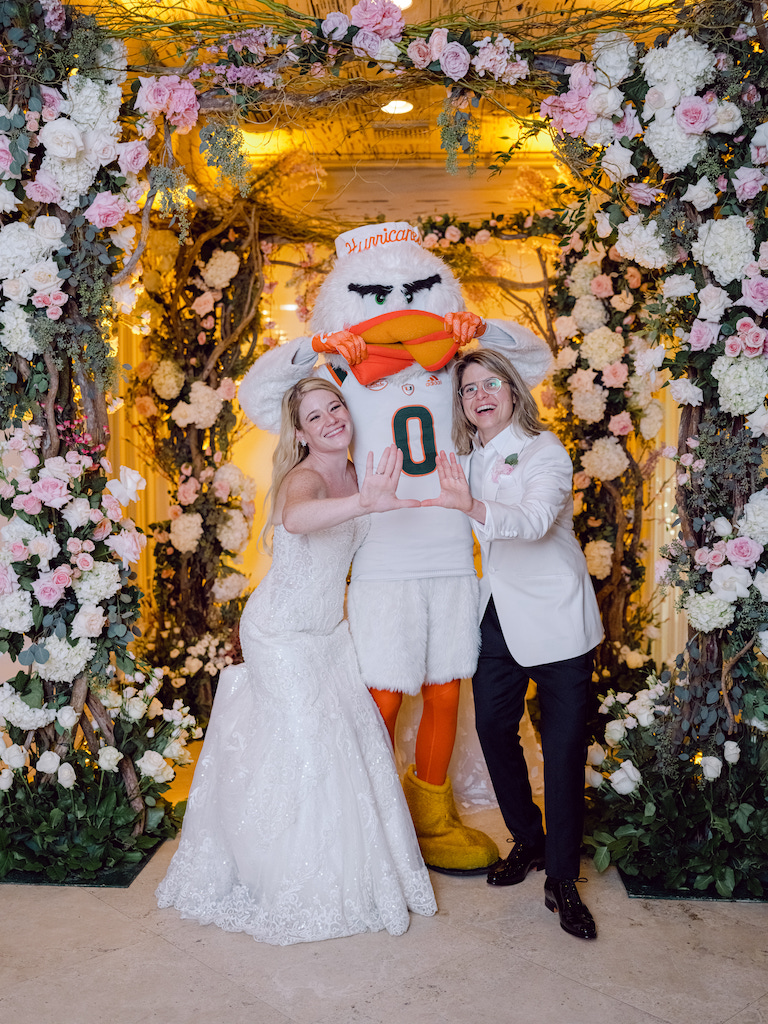 Photo Credit: Courtesy of the Klein Family
This year, Out of the Kitchen – South Florida is on Sunday, April 23rd at The Diplomat Beach Resort Hollywood's Grand Ballroom with some new and exciting updates. Carly and her wife, Danielle, are co-chairing the event as part of the New Leadership Council, while Tammy and Steve are on the board. "We are a part of the inception phase of the next generation of young leaders. Becoming a member of the New Leadership Council is a great way to give back and get involved," said Carly.
With two different leadership teams dominated by the Kleins, this year's event promises to bring in fresh new ideas, starting with a focus on celebrating their collaboration with the University of Miami Miller School of Medicine, especially with the newest DRI Scientific Director on tap, Dr. Matthias von Herrath.
"This event is not just about raising funds; it's about infusing soul into every aspect (and of course, every bite)," said Carly. The Kleins have a deep passion for making this event a success, from the quality of the experience to the guest list. "We want every attendee to feel special, not in a typical fundraising manner, but like they are out for a night of fun." The evening includes a three-course meal at your table, a selection of wines available for purchase, a small silent auction, music, and an atmosphere of glamour. It's not just about the dollars, but about creating an unforgettable experience.
"Miami may be a large city, but it feels like a close-knit community," Carly remarked. "We are blessed to have people who deeply care about our event and cause." Despite being the only one in the family with Type 1 diabetes, Carly highlighted the significance of her family's and community's backing. "My parents have been passionately involved at the DRI for many years, and now my wife is equally passionate about it," she stated. "It's a heartwarming moment. We are all working together towards a common goal, and I'm thrilled to see their success."
The Klein family comprehends that it takes a collective effort to make a difference, and they are appreciative of the support they have received in their quest to discover a cure for Type 1 diabetes.
If you or a loved one is affected by Type 1 diabetes or if you are interested in getting involved in supporting the DRIF and their mission to find a cure, we encourage you to join the newsletter to keep up to date with all the events and initiatives. Every contribution, big or small, can make a significant impact in the fight against Type 1 diabetes. Together, as a community, we can create positive change and improve the lives of those affected by it. Donate today at OOTKSFLA.givesmart.com or text OOTKSFLA to 76278.
Subscribe to discover the best kept secrets in your city