South Florida Motorsports (SFM) has revealed the food and beverage partners that will bring a flavor of South Florida to this year's Formula 1 Crypto.com Miami Grand Prix. An incredible array of culinary delights will be offered around the entire campus of the Miami International Autodrome, ranging from several James Beard award-winning chefs to local, minority-owned eateries. The weekend of May 5th-7th will be an experience like no other that will reflect the most prestigious, world-renowned restaurants in Miami and the most authentic cultural offerings the area has to offer.
South Florida is renowned for its bar and restaurant culture, and some of the best are coming together at the racetrack; over 65 restaurants will be featured around Miami International Autodrome. The restaurants will be showcasing a variety of cuisines, all while including both vegetarian and vegan options. Throughout the weekend, fans can enjoy world-class, premium cuisine from the campus's hospitality partner, Sodexo Live!, led by Executive Chef Jonathan Cowan.
James Beard Foundation Award-winning chef Michelle Bernstein returns to Miami International Autodrome this year. With her bright and modern take on Latin cuisine, the Miami native is set to offer an eclectic menu fusing old-world favorites with contemporary techniques and innovative flavor profiles. Bernstein's signature style of vibrant yet simple layered flavors will wow patrons of the luxury Yacht Club hospitality and MIA Marina general admission areas this year. Guests can anticipate dishes like a Wagyu Ribeye Sandwich, Shrimp Aguachile Tostada, and crave-worthy delights imbued with "Michy's" golden touch.
Native Floridian David Grutman has established himself with several world-famous eateries in the greater Miami area and beyond. His firm Groot Hospitality owns Strawberry Moon, Papi Steak, Komodo, Swan, and The Key Club, amongst others, as well as nightlife mainstays such as LIV at Fontainebleau and Story. Groot Hospitality will return this year to partner with 72 Club, presented by J.P. Morgan Payments at the Grand Prix. In addition, they will serve a delicious selection of signature items from its many restaurants, including Peking Duck, Chips & Caviar, Wagyu Pastrami, and more.
One of the local Miami eateries confirmed to attend is Bodega Taqueria y Tequila, South Florida's iconic brand, a fast-casual taqueria by day and a speakeasy-style lounge by night. One of the unique locations at the Miami International Autodrome is the soulful, meticulously curated hospitality lounge at the Casa Tua Trackside Club. With its elegant design, traditional Italian cuisine, and impeccable service, this one-of-a-kind experience is located at Turn 1, perfectly positioned at the pit exit, and offers trackside views of the action in the surroundings of an exclusive club. Additional eateries confirmed include Cantina La Veinte, Casa Florida, dōma, Café Versailles, Tacology, Harry's Pizzeria, Pubbelly Sushi, and Dos Croquetas.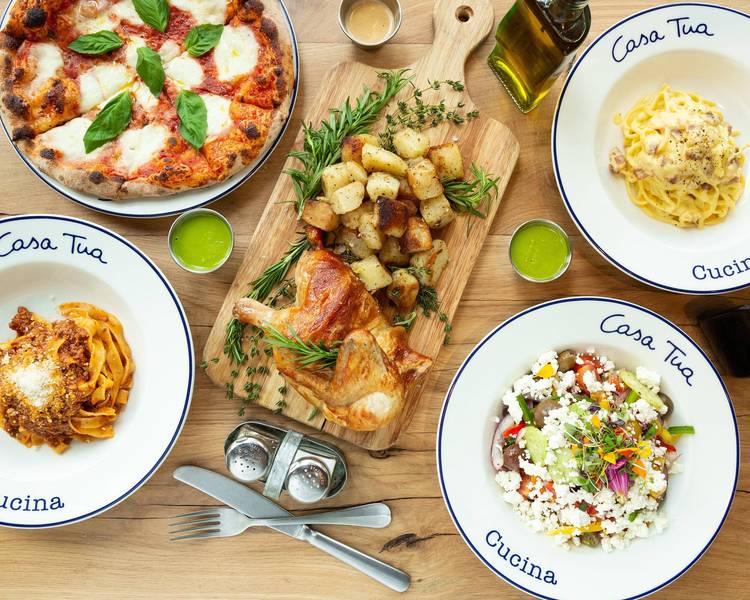 There will also be 14 locally based, minority-owned restaurants that will be present at this year's event and feature at locations around the Miami International Autodrome and supported by the team at Sodexo Live! These vendors will include Adam's Catering, Drinks On Me 305, Food Junkies on Wheels, Italian Vice, La Vela Coffee Roasters, Lovely's, Tasebudz, Reggae Beets, SDC Treats, SEED, Soulfly Chicken, Ten's Kitchen, Troy's Barbeque, and We Shuckin Eatery.
Major Food Group will also return to provide food, beverage, and hospitality for the Palm Club. Thanks to Herradura Ultra, MIA Margarita will again be the event's signature cocktail. In addition, Glenfiddich will have a branded bar in the MIA Marina, while Fromula 1 Global Partner Ferrari Trento will activate a custom Sparkling Wine bar in the North Campus; Red Bull, and Heineken, as exclusive beer partners, will also be featured throughout the venue. Other brands providing beverages around the campus include Hendrick's Gin, Cincoro, Organika, Monkey Shoulder, Whistle Pig, Coconut Cartel, Stoli Elit, Flor de Cana, Jack Daniel's, and La Fete Rose.
Subscribe to discover the best kept secrets in your city