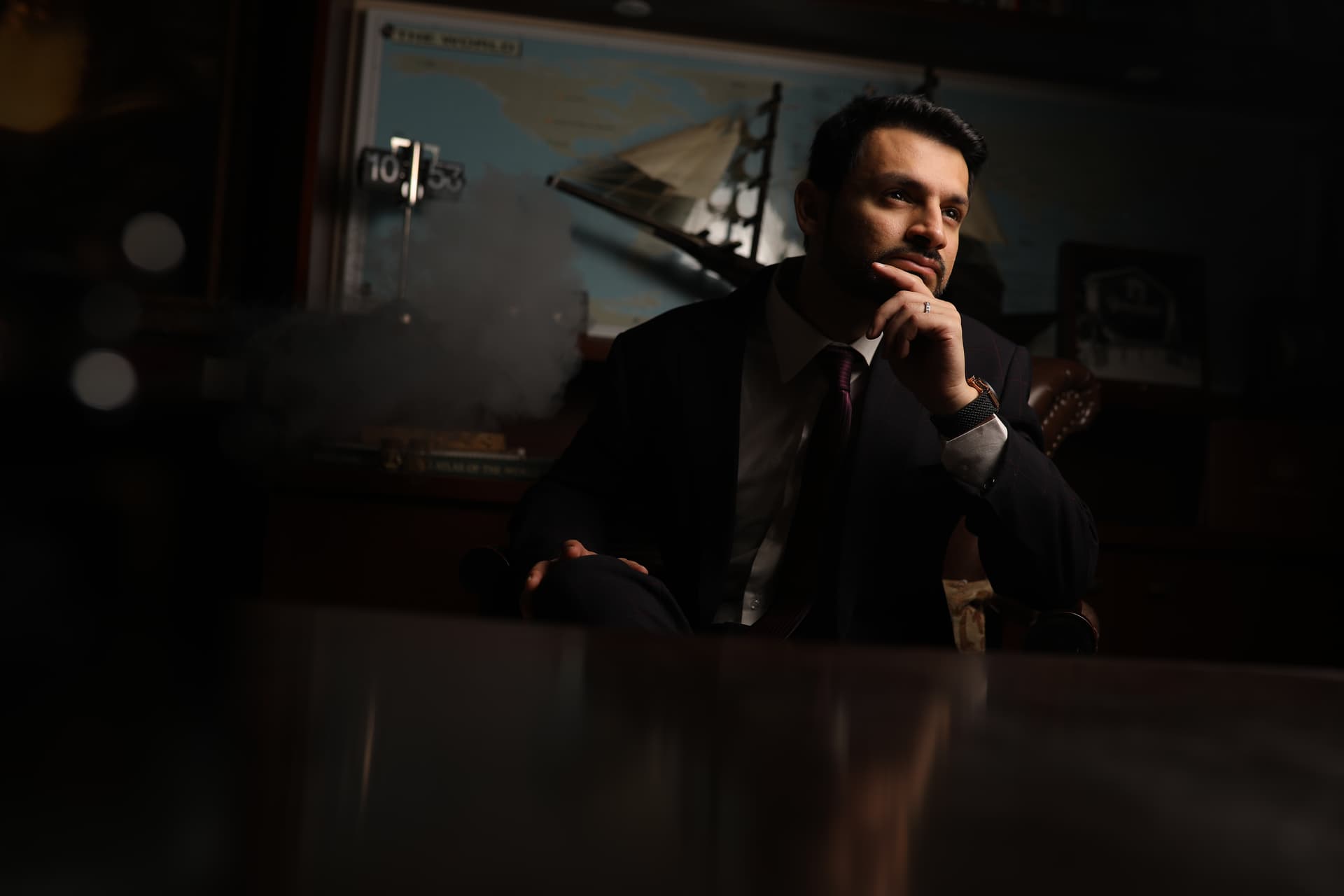 In 2015, Mahsam Raza started capitalizing on a crack in the perfume industry. Dua was one of the first brands to manufacture clones and market them as such, but other companies had previously tried to create more cheap fragrances inspired by exclusive scents.
Raza worked as a subcontractor for the United Nations and the United States Departments of State and Defense on a number of projects prior to entering the fragrance industry. These projects included organizing air-chartering contracts for food drops for South Sudanese refugees and constructing training camps for the Somali National Army. Raza, however, has always had a penchant for scents, and one day in Nice, France, he entered a fragrance store. The shopkeeper sniffed him and wanted to know what fragrance he was sporting. It smelled like a cross between Thierry Mugler's Angel for Men and Tom Ford's Tobacco Vanille. The shopkeeper brought Raza to his underground laboratory after asking him why he had chosen to layer those particular fragrances.
"He let me play around with a petri dish, pens, and diluted oils," Raza mentioned and said that he was instantly hooked.
"I went back home to Dubai, which is known for oud, a fragrant, resinous wood used in perfume and oriental oils, and just started experimenting and slowly developed my own scents," he added.
In 2015, Raza was let off from his position as a subcontractor. At the time, Raza was in his late 20s, happily married. When Raza returned to the United States, he had a difficult time finding work, despite his extensive professional experience and double MBA from the American University in Dubai. He was working at a petrol station, unsure of what he was going to do.
According to Raza, it was when he was on his knees praying for guidance that the word "Dua," which is Arabic for "prayer," occurred to him for the brand he would soon start.
Raza founded Dua with the support of his wife and mother, who handed him her whole savings by writing him a check for $25,000.
Then, he walked around to 11 separate fragrance factories across France. Raza's wife is French and a French national. Raza didn't say which of the 11 factories was the one that would help him realize his dream, but it was that one.
His Cloning Procedure Entails The Following Steps:
Along with the expertise of chemists working inside the French facility, Raza is able to decipher the fragrance's chemical code using a gas chromatography-mass spectrometry (GC-MS) system, which is more commonly used for drug testing or identifying environmental hazards. Then he'll use his sense of smell to figure out what ingredients he'll need to make the fragrance again.
He mentioned that he needs his nose to smell a scent like ambergris, a solid waxy substance from the intestine of a sperm whale.
He said this is the way; he'll know exactly what component of the fragrance is missing.
An architect plans the layout of a building but is not responsible for its furnishing or finishing. An interior decorator is required to breathe new life into the structure through decoration. In Raza's mind, he plays the role of an interior designer. The GC-MS instrument will generate a list of ingredients; from there, Raza will add anything further he deems necessary to the perfume in order to achieve a faithful recreation of the original fragrance.
Raza puts in countless hours of work to bring the brand to where it is today. The Dua Brand skyrocketed in popularity. Six years of nonstop toil finally pay off. His product line eventually grew into a multi-million dollar business with a global clientele of over 90,000 customers spread out over 50+ countries.
Dua's present business model has led to rapid expansion, allowing the company to amass years of essential industry experience, and it promises to maintain this trend should the same strategies be implemented going forward. However, the company is looking to shake things up by venturing beyond the norm and expanding into other areas, such as the cosmetics market. This includes spa-quality organically manufactured skin care products for men and women, which they are already developing in collaboration with international grade labs, as well as imaginative and niche scents sold under their own brands.
Written in partnership with Digital Nod
Subscribe to discover the best kept secrets in your city