Photo Credit: Philemerson
Earl "E-40" Stevens is taking over the spirits industry… but it's really no surprise, given how successful his recording career has been. He's just applied that same winning formula to creating brands within the spirits space.
Over the course of his 30+ year career in the music industry, E-40 has released several multiplatinum and gold studio albums, mixtapes, collaborations and hit singles, including "U and Dat," "Tell Me When To Go," "Choices (Yup)," and "Function," among countless others. As a solo artist, he olds the record for most solo album entries on the Billboard 200 charts by a hip-hop artist (32) and has collaborated with fellow heavyweights such as Tupac, Kendrick Lamar, Lil Wayne, and many more. He is also part of the hip-hop supergroup Mount Westmore that is comprised of himself, Snoop Dogg, Ice Cube, and Too $hort.
So obviously, the intention today is to talk about E-40's equally successful carer in the wine and spirits industry. Since pivoting into the adult
beverage space in 2013, he has launched over 15 different still and sparkling wine offerings under his "Earl Stevens Selections" line, a tequila (E. Cuarenta Tequila), a cognac (Tycoon Cognac), a bourbon (Kuiper Belt Bourbon), a gin (Kuiper Belt Gin), a variety of pre-mixed cocktails (Sluricane) and a golden lager beer (E. Cuarenta Cerveza) with more to come. Most recently in March 2023, he expanded expand his spirits portfolio with the addition of a new vodka – Tycoon Vodka.
In 2021, he also launched his new food brand – called "Goon With The Spoon" – and kicked it off with new lines of packaged sausages and burritos. In April 2022, he expanded his "Goon With The Spoon" offerings by introducing a line of new ice cream that comes in six different flavors. Additionally, he is the co-owner of The Lumpia Company, a growing Filipino food business with a restaurant in Oakland, a stand inside Oracle Park (the San Francisco Giants stadium), and a food truck in San Francisco.
And now, it's time for a deep dive. Hit it, E-40!
Photo Credit: Philemerson
You already own so many different spirits brands, so what prompted you to launch this new vodka?
It was actually in the making for about five years. I went through several different looks for the bottle because it's custom-made, so that caused the delay. I didn't know if I wanted to do it in like matte black, then I wanted to make it clear, then I wanted to put a frost on it. So, I went with the frost with Tycoon written on both sides of the bottle and then a custom closure that says Tycoon on it. I just wanted to create a premium vodka – it took some time to perfect it. In the meantime, we had a few delays with production during the pandemic. But we got it right and everything came out great.
At what point did you realize you wanted to create a vodka brand?
Out the gate – right around when I first launched my wine brand. My first initial idea was to do a Ready to Drink pre-mix cocktail drink (RTD) back in 2002 and it was going to be called Cloud 9. I think the trademark was already picking up, but back then the resources weren't available like I wish they would've been. I wanted to kind of be in a category like Hpnotiq or Alize. But once I did the wine, I was like 'OK from here on out, I'm just going to do a little bit of everything in each category.' There's plenty more to go but my portfolio is pretty much covering mostly everything, but Vodka was a missing link.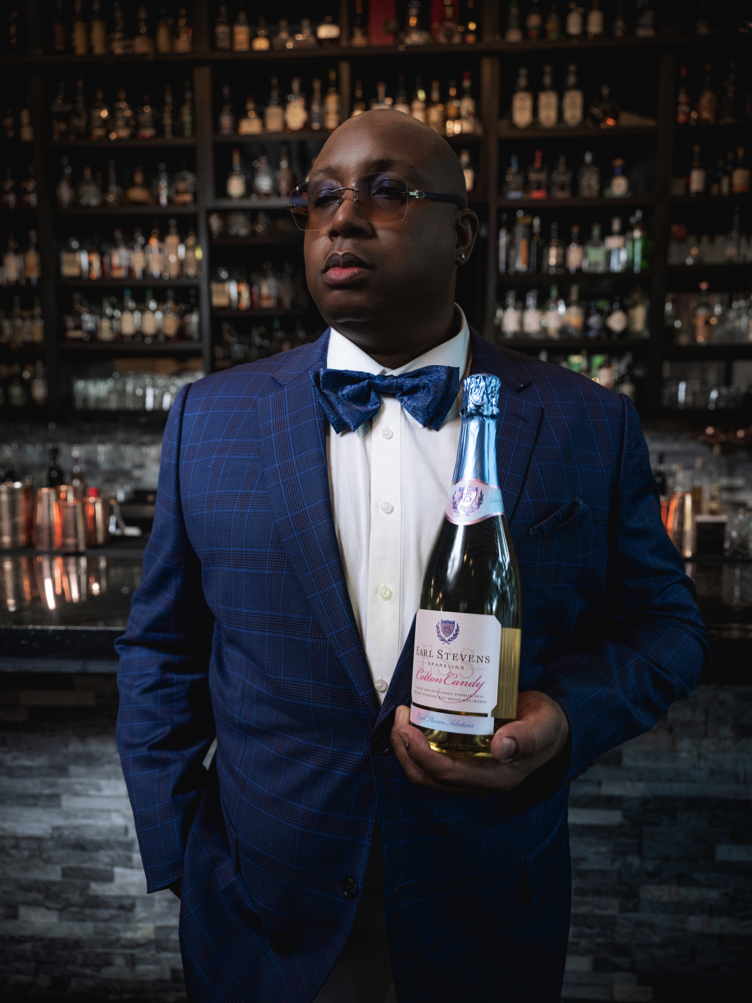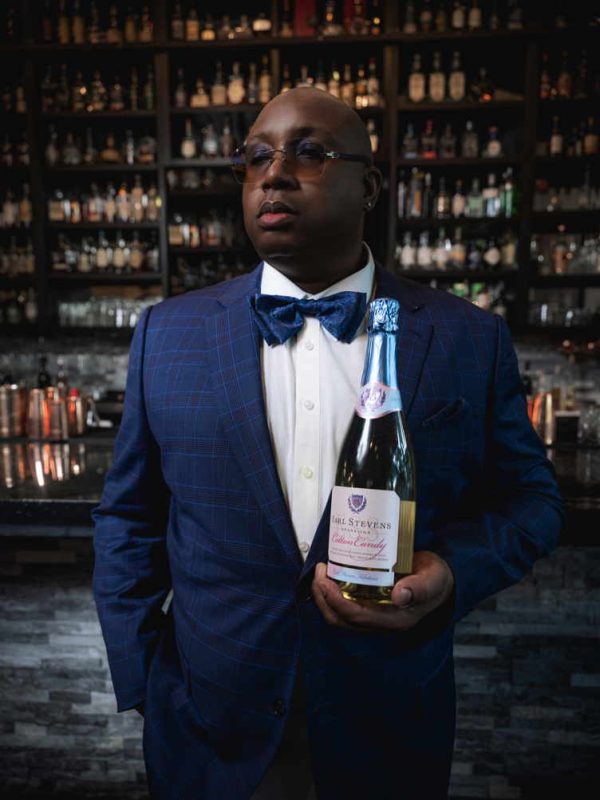 Photo Credit: Philemerson
Some artists and entertainers only own 1-2 brands, but what led you to building a full-blown wine and spirits empire?
The one thing about me is once I get started, I don't stop. When I see a window of opportunity –in such a space where not many people that look like me have been able to enter – I saw a chance to be an inspiration to the new and old generation and let me go full fledge ahead in this industry. Why not cover all categories of adult beverages?
The sky is the limit. This has been a great thing for me to do. It's natural like an Afro – meaning I got my name E-40 for drinking 40 ounces of beer back when I was young mustache. Now here I am.
What spurred your interest in the wine and spirits industry?
I love to drink wine. I had a song called "Carlo Rossi" back in the day as a tribute to the big bottle of wine that many of us have seen in our mother's kitchen or in a family room. That's what I used to drink, so it only made sense for me to make wine, especially being from the 707 area code that is Napa County, Napa Valley. If you look on a map, you'll see that my hometown of Vallejo is right next door to Napa. When me and my wife were younger and of age, we would always go to the winery, do wine tasting and go on wine tours. We always had a liking for it.
Ironically in 1993, I had a song called "Practice Lookin' Hard" and I have a line where I say 'They only provide us with jobs like the oil refinery, I rather work in Napa at the winery.' Now, I done spoke it into existence.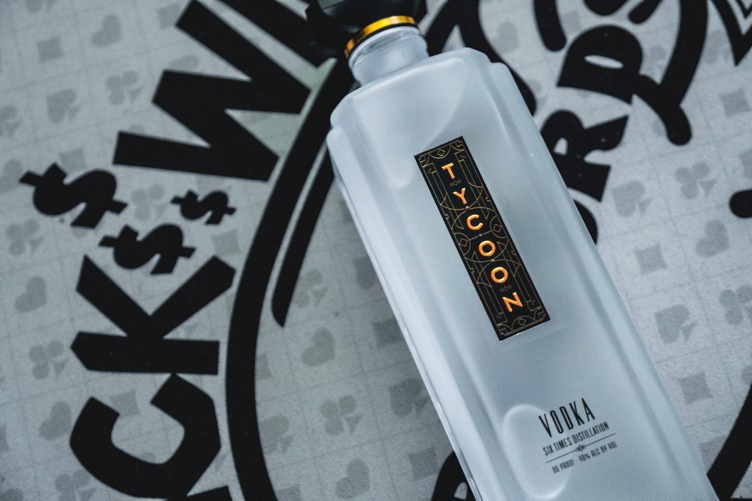 Photo Credit: Philemerson
What makes your products standout from the rest of the competition?
The brand names, the artwork, the packaging and the flavors. Like E. Cuarenta Tequila, that means "E-40" in Spanish, so the name stands out. My packaging on products is superior and the word is getting around about the juice. My slogan is the proof is in the juice. Whether it's a Kuiper Belt Bourbon or something else, the juice is impeccable.
As a rapper, a lot of times people will stereotype you and assume you're going to throw a musical sign or musical symbol on your products. With all my brands, I just wanted to make sure that they knew my packaging looked like a big corporation.
What goes into launching a spirits brand?
First and foremost, you got to come up with a name, trademark it, and then go get yourself an ABC license. It's mandatory and you can't operate without a license. If you're trying to go worldwide, you have to get your importers license. You have to get your wine & spirits and beer license, a lot of time they come together. It's important that you have a compliance team. It's just a lot of steps to the progress of being an adult beverage developer. I can give you the game, but I can't do it with a small amount of time to explain.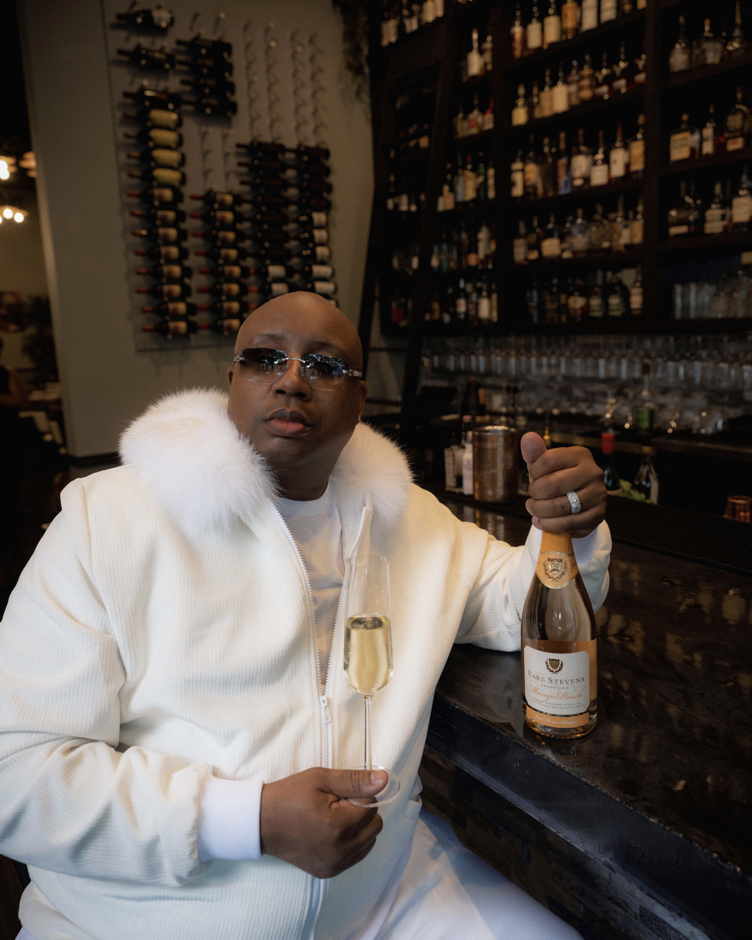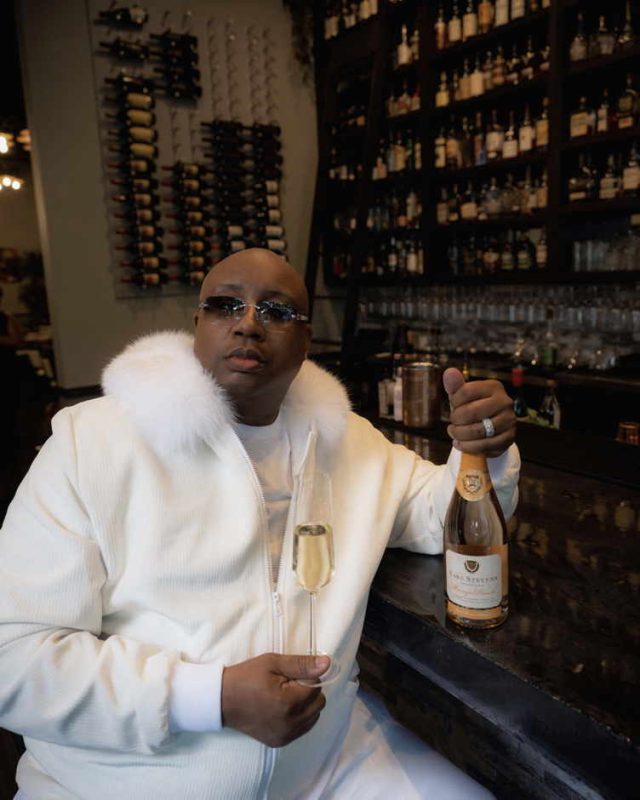 Photo Credit: Philemerson
What did you take from your experience in the music industry to parlay to success in the wine and spirits industry?
Same hustle, different product.
What was the biggest challenge for you early on when you pivoted into the wine and spirits sector?
Being in a category where very few people look like me was a challenge, especially when it came to developing products. It was new to a lot of people and now everybody is trying to get into it and more power to them. But I have my own lane, my own thing and my own ideas.
The proof is in my juice, the packaging and my strategies. I really have a fan base that loves my wine, it isn't just a music fan base. It's really people that are fan of the Earl Stevens products and my whole adult beverage dynasty.
People also stereotype people that look like me and I faced a lot of scrutiny and criticism at the beginning for my products. It was the first year where people would clout chase.
You have to remember that I've been serving wine since late 2013 online to early 2014 so we're at nine years right now. The criticism stopped pretty quickly because I proved myself. I've proved that my products are A+ and top-shelf products.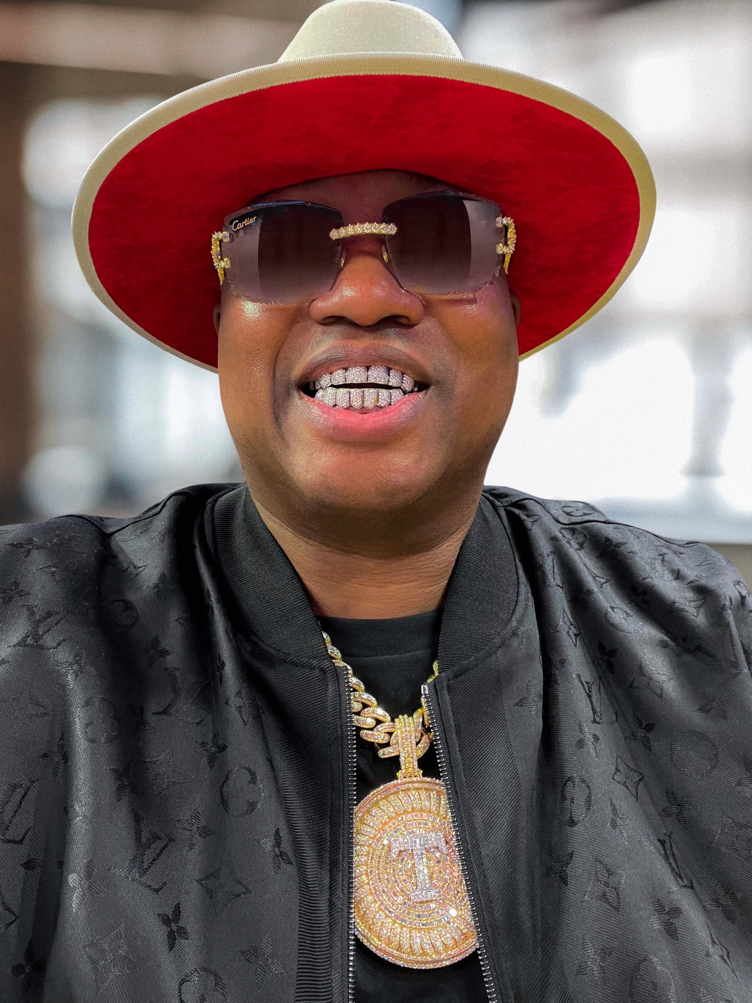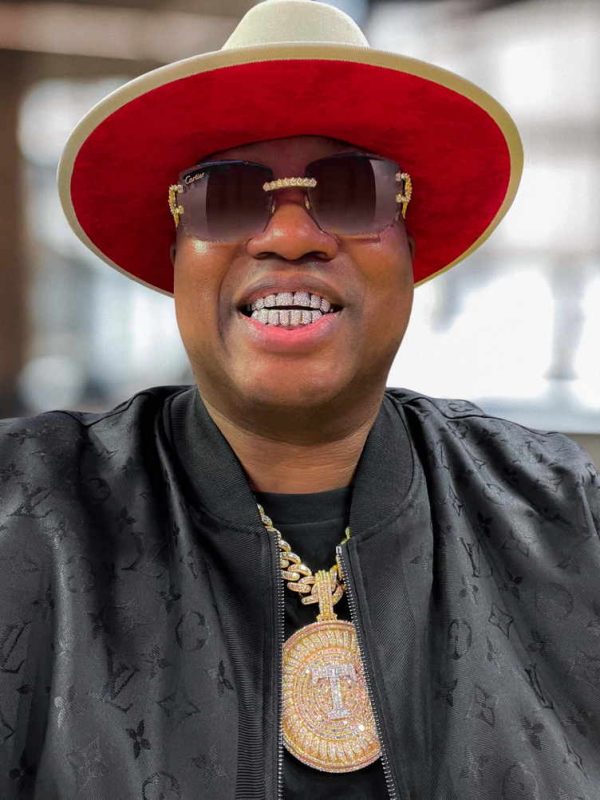 Photo Credit: Philemerson
How do you come up with the names of your brands?
I try to say things that everyone else don't. Sluricane came from a song named "Hurricane" that me and my family The Click did in 1995. I ended up making a Sluricane brand in 2015 with a few flavors because it would make you slur.
Even with my wines, I wanted to use Earl Stevens – my government name – for my wine instead of E-40 because it just fit right. To this day, people don't know Earl Stevens is E-40 and they're just real fans of the juice and the product.
For Tycoon Cognac or Tycoon Vodka, I was the first one to scream Tycoon in the rap game in the early 90s. As far as rappers, no one else was mentioning Tycoon or even knew the meaning of it, but that's me. So that's why I call myself a Tycoon.
What example do you hope to set for other Black entrepreneurs in the wine and spirits sector?
I want to set an example of just being somebody that is passionate about it. You can't just hop in this game and expect to just blossom overnight. It takes time to build, Rome wasn't built in a day. Tito's Vodka is an example I use for a brand that didn't just blossom overnight. Tito's has been around for years in Texas and it took like 18-19 years for him to get noticed and now it's a billion-dollar business. It just takes time, you have to take baby steps. I want to set an example. You don't always have to teach a person how to fish all the time – all that person has to do is watch to learn how to fish. If you're watching me, just watch, learn and be a student of the game.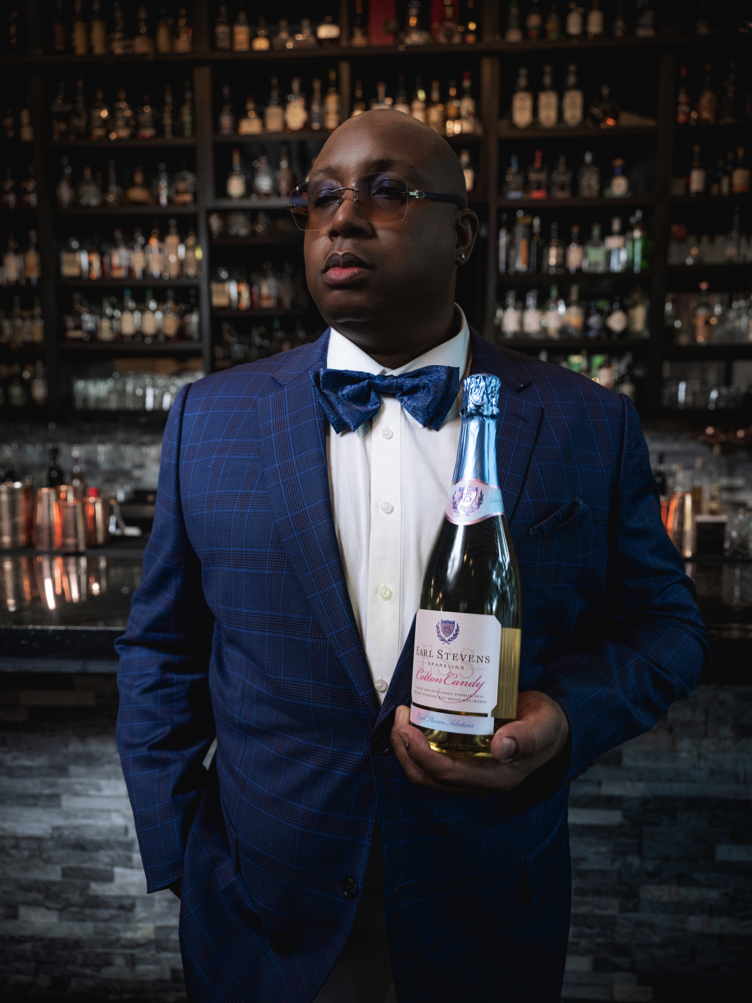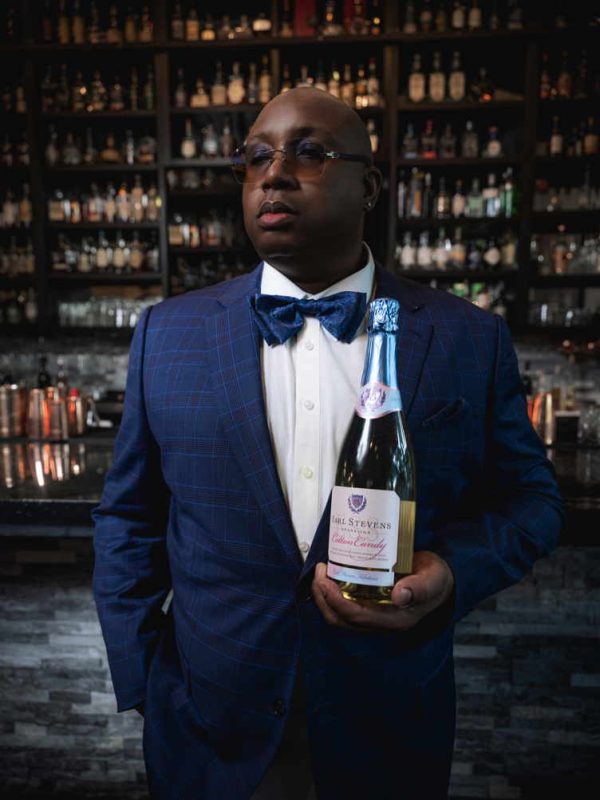 Photo Credit: Philemerson
What to you is the greatest luxury in life and why?
The greatest luxury in life is just life itself. To wake up in the morning, to breathe, to open your eyes, talk and move your hands and having loving people around you. Finances aren't always the best answers because you have people that are rich but hella miserable. It all comes down to family, love, and belief in the Lord.
Is there an arm of the spirits industry you haven't yet delved into that you think you'll get into?
I'll most likely consider launching a CBD wine and some CBD adult beverages product in general. Also, I'm going to look at non-alcohol wines too because that's a growing category, but it has to taste right.
What is the secret recipe to your success in the spirits industry?
Staying on the gas. First, it's about having a strong team and this is a family business and I'm trying to build generation wealth. My wife is involved to the fullest and my sons and you know just having a good team. My employees are dialed in and they're the people that help move the needle with me.
But I'm always staying focused and watching the industry. I'm still a student of the game. You also have to be ahead of the curb like a stop sign because you have to see what's the new stuff. At first, I was going to do a hard seltzer, I had the packaging done, the cans ordered and then I thought the market was too saturated. Anyone that wasn't paying attention would have just did it and took a loss. You have to see what's hot, what's not, where it's headed and just pay attention.
Photo Credit: Philemerson
Subscribe to discover the best kept secrets in your city