Gone are the days when the overfilled, puffy aesthetic is the desired look. Now it's all about achieving a sculpted aesthetic that looks natural. To achieve this, New York City's facial plastic surgeon Dr. Jennifer Levine developed the FitFace approach, which creates custom treatment plans depending on each patient's individual needs.
Why Daxxify?
At the core of the FitFace approach is Daxxify, the newest FDA-approved neuromodulator that has been shown to last up to 9 months, an average of 5 months longer than Botox.
"Although each patient's needs are unique, neuromodulators are always part of the FitFace plan," Dr. Levine shares.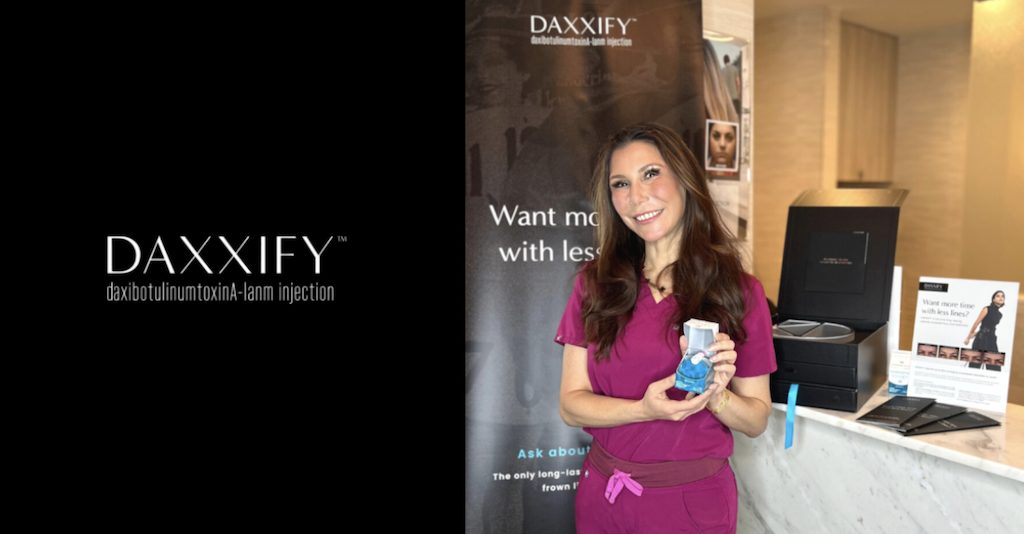 Neurotoxins, as neuromodulators are also known, relax the underlying muscles which can have several benefits, most notably reducing the appearance of fine lines and wrinkles. But they can also have sculpting benefits, especially for patients with jaws that appear wider.
"[Neurotoxins] are also used on masseter muscles – the facial muscle located around the jaw – to narrow the appearance of the jaw. By relaxing the masseter muscles, you are narrowing the appearance of the jaw and softening the look," Dr. Levine adds.
While all neuromodulators can deliver this effect, Daxxify adds others don't – a significantly extended duration of results.
"Daxxify contains the same core Botulinum toxin molecule as Botox, but it's coated with a peptide." Jennifer Levine, explains. "This peptide allows it to attach to the receptor more effectively and also remain there longer, translating into longer-lasting results for patients."
While Daxxify is not widely available yet, Dr. Jennifer Levine is a top 1% injector in the United States and was selected to be one of a handful entrusted to offer Daxxify in NYC in its launch phase.
Combination Treatments for a FitFace
While Daxxify can help smooth and contour, it is only part of the FitFace puzzle. Dr. Levine notes that there is no one treatment that will deliver a complete look. A mindfully-selected combination of treatments helps create the desired look and also can help make the results last longer.
Here are a few popular treatments often used in the FitFace approach:
EMFACE
EmFace uses HIFES (High-Frequency Electrical Stimulation) technology and RF (Radio Frequency) to contour, improve skin texture and reduce the appearance of fine lines and wrinkles. While electrical stimulation strengthens the levator muscles in the face, RF increases collagen and elastin production, which naturally starts decreasing in your 30s.
While this treatment offers needle-free sculpting of the cheeks by stimulating the underlying muscle, Dr. Levine notes that fillers are often part of the FitFace approach.
COSMETIC FILLERS
When placed with an expert hand, cosmetic fillers don't have to create a puffy look. On the contrary, they can provide a subtle yet noticeable contour to the face.
Juvederm's VOLUX, a new cosmetic filler specifically designed to contour the jaw, is also available at Dr. Levine's office. It can be combined with other non-invasive treatments like Evoke to create a 'swan neck' that further provides the sculpted effect.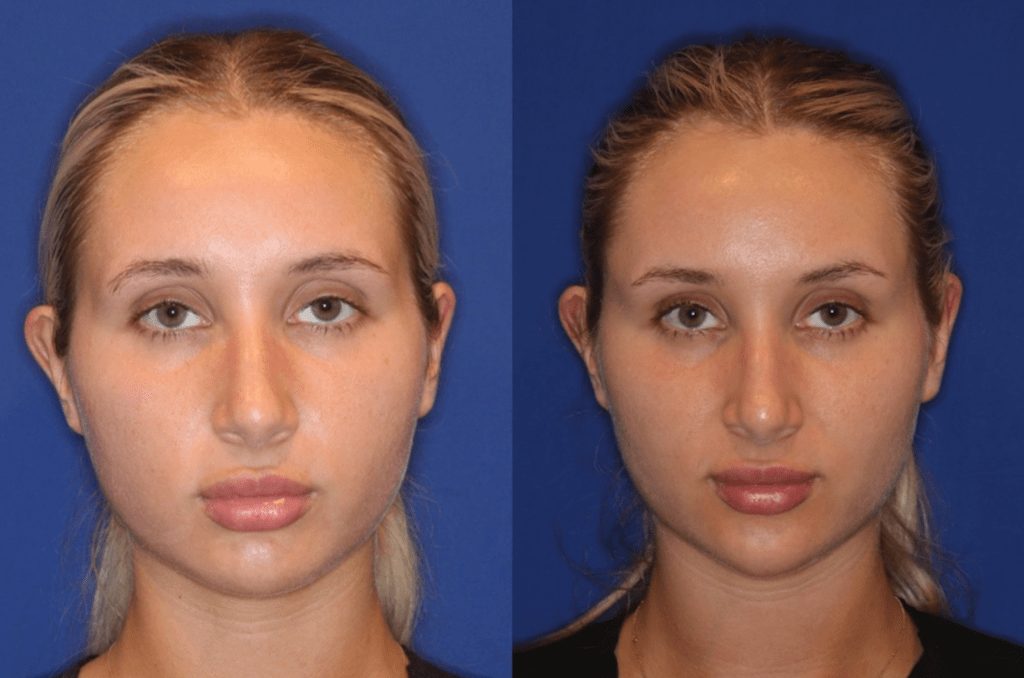 ULTHERAPY
The Gold Standard for non-invasive lifting and skin-tightening, Ultherapy uses focused ultrasound to stimulate collagen production in the deeper layers of tissue. This results in a lifted appearance, improved skin texture, and a reduction in skin laxity.
Unlike many other skin-tightening treatments, Ultherapy only requires one treatment per area, and the results can last approximately two years and possibly longer, depending on your lifestyle.
Dr. Levine names this time-tested treatment as one of her all-time favorites because it is the only non-invasive treatment currently to address the same layers of tissue as a surgical facelift.
Is The FitFace Approach Right For You?
Because Dr. Levine customizes the FitFace plan to each patient's goals and facial structure, it can be used by anyone who wants to look their best.
Although non-surgical treatments are almost always part of the plan, Dr. Levine is a double-board certified facial plastic surgeon and does implement a surgical procedure when it is in the best interest of the patient.
Written in partnership with Tom White
Subscribe to discover the best kept secrets in your city