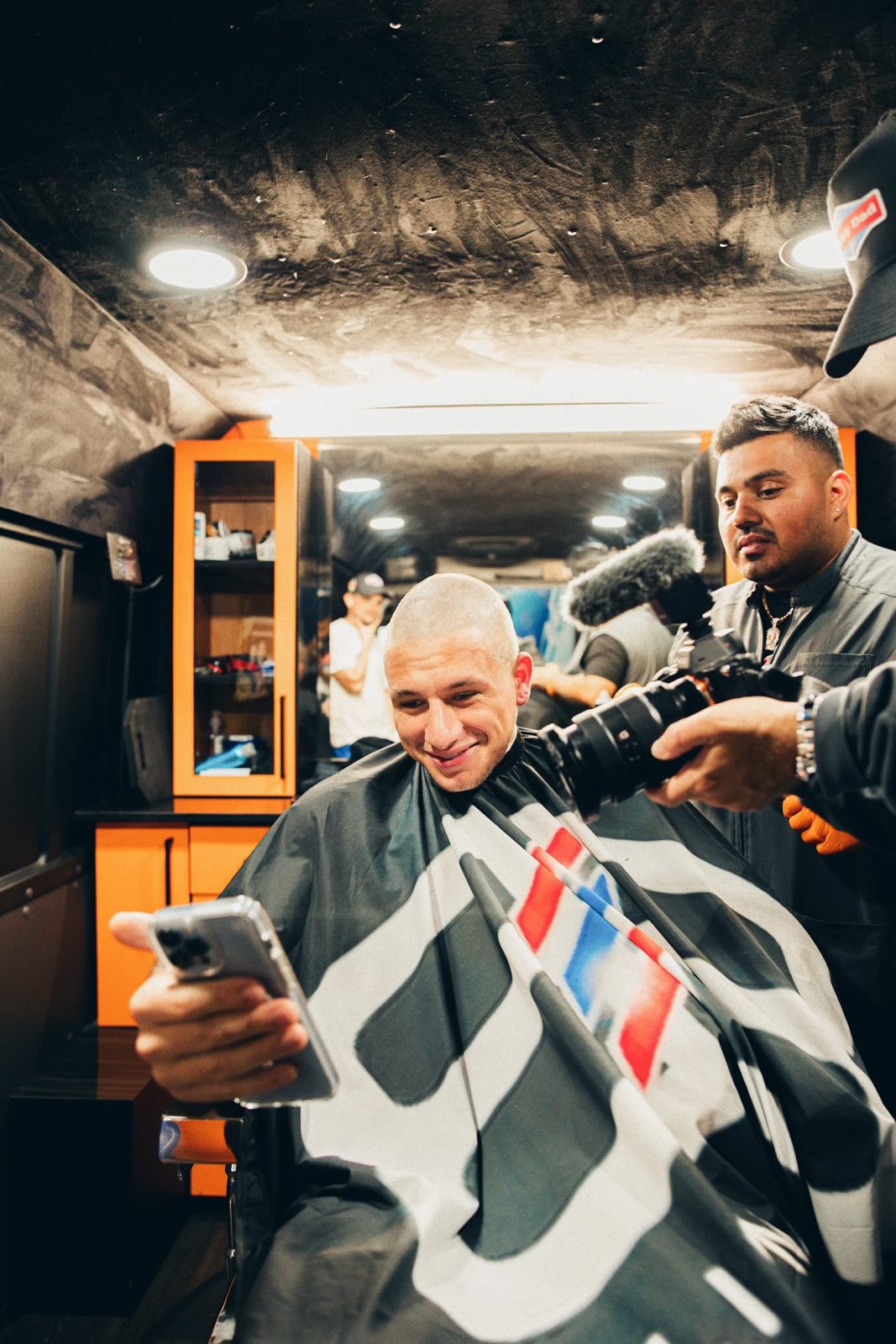 The modern-day man has absolutely become more conscious about their hair. The streets are now full of well-groomed men rocking well-trimmed styles. Top personalities and celebrities are a clear example, but the big question is where do they get these cuts? Well, Billionaire Barber Jose Solis is one of the talented hairdressers behind many of these stunning cuts.
Based in Miami, Jose stands out as a luxury barber who offers outstanding customer experience, which has attracted A-list personalities in the country, including Jason Derulo. He has become an industry sensation who has been featured in top publications such as Famous and Savage, a stylist credit magazine. Jose was also featured in Alexa magazine and the New York Post. His incredible talent saw him invited onto the "Money Buys Happiness" podcast as an inspiration to other barbers across the world.
Jose thinks of success as an experience where hard work and persistence pay off. He has an inspiring story through various struggles to become the barber he is today. It's a journey of an individual who chose and made many wrong lifestyle choices. He has tested both sides of life, from riches to humility. As a result, Jose had to deal with the consequences of his choices. At one point, all hope seemed lost, but he never gave up. He was quick to embrace his situation while learning from his mistakes.
Fortunately, the experience also helped Jose discover his passion for entrepreneurship. He invested lots of time and resources into establishing a one-of-a-kind business model. This was in 2020, in the middle of the pandemic, but despite the many restrictions, Jose emerged resilient and determined enough to become the successful barber he is today. His passion for hairdressing also helps him constantly refine his craft, cementing his position as the go-to barber in Miami.
"One of the biggest challenges I faced was the 2020 pandemic. The shutdown left me with no barbershop to work out of. So that's when I came up with the idea of building a mobile barbershop, and I was able to work and create a new concept of barbering," Jose explains.
Today, Jose is working hard to constantly innovate his brand. He wants to expand his influence and reach, bringing his concept of barbering across major cities in the USA. This is a dream he's always had, and his long-term objective is to create a unique barber experience for all Americans. "I dream of growing my brand to create more job opportunities for others with great pay and benefits," Jose adds.
Jose encourages other young entrepreneurs to continue working hard and never give up on their dreams. You might fail numerous times, but what matters most is how quickly you bounce back. Consider every challenge as an opportunity to learn something. Jose also emphasizes the need to remain humble and never forget where you came from, always give, knowing that you will never receive so you're not disappointed, and always believe in yourself and your dreams.
Written in partnership with Ascend
Subscribe to discover the best kept secrets in your city