Photo Credit: Drew Altizer
Every spring Meals on Wheels hosts one of the most fabulous galas. Earlier this year, $3.3 million was raised at the Star Chefs and Vintners Gala which funds over 650,000 delivery meals for seniors in the Bay Area. While this is the nonprofit's biggest annual fundraiser, Meals on Wheels hosts more intimate events throughout the year. For example, earlier this month, a group of wine country's most important females got together for its 6th annual Women and Wine luncheon.
Photo Credit: La Sirena Winery
Held at Gary Danko, the luxe luncheon started with a walk around wine reception where guests mingled with the winemakers. Participating winemakers included Annie Favia of Favia Wines, Brenda Mixson of Grade Cellars, mother and daughter duo Heidi and Remi Barrett of La Sirena, Bibiana Gonzalez Rave of Cattleya Wines, Regina Martinelli of Martinelli, Kara Dunn of Retro Cellars, Maya Dalla Valle of Dalla Valle Vineyards, Donna Walker of Pulido Walker and Delia Viader of Viader Vineyards & Winery.
Photo Credit: Gary Danko
Meals on Wheels' chief development officer, Jessica Sweedler, was the unofficial hostess of the party and welcomed the crowd with a quick speech. "Enjoy yourself. Don't go back to work. I know that you would think of Meals on Wheels as food delivery service, but really what we are is a community of people who take care of people," Sweedler said. "All of you are extending this circle and continuing to make that happen. I am deeply appreciative to call you among our family, so thank you."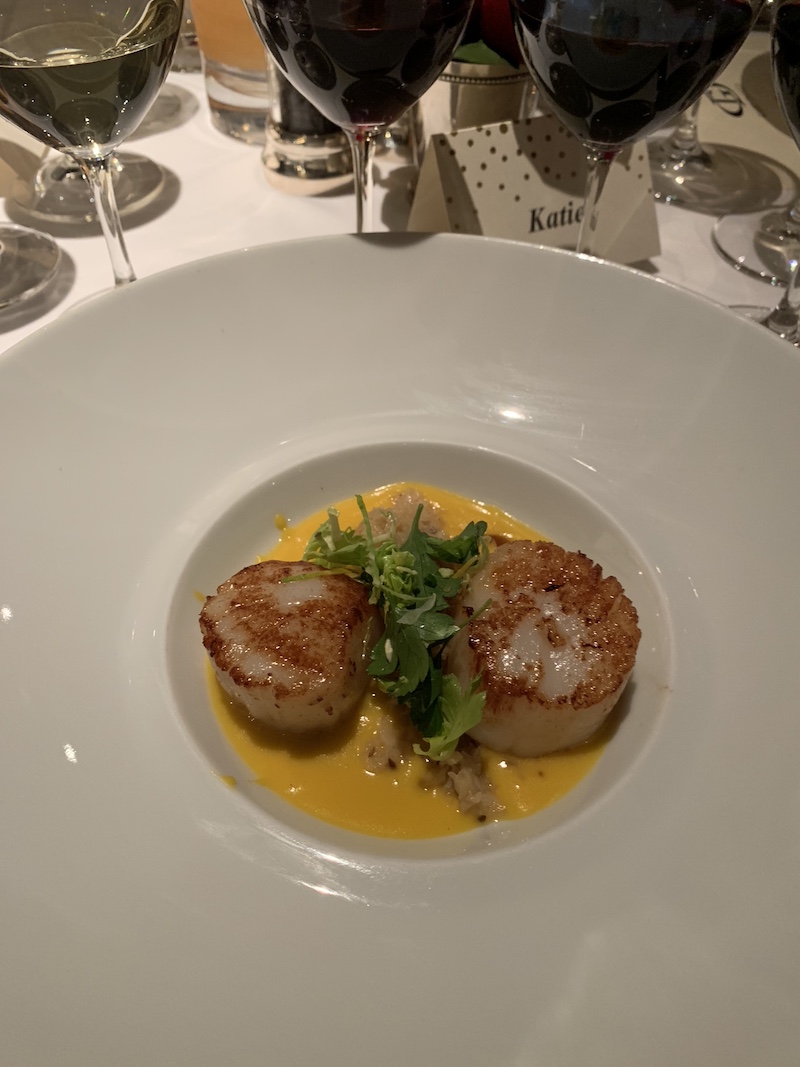 Photo Credit: Katie Sweeney
The four-course lunch was Gary Danko at its finest, and each course was paired with three different wines. Buttery, perfectly cooked scallops served on a roasted red pumpkin puree were delightful with La Sirena's Muscato Azul—a unique and delicate wine that was bone dry and easy to drink. Lemon pepper duck with duck hash with celeriac-garlic puree was excellent with the Cattleya Syrah from the Santa Lucia Highlands. Seared filet with Yukon potatoes and swiss chard paired with a trio of Cabernet Sauvignons, one each from Viader, Dalla Valle, and Pulido-Walker.
Photo Credit: Wines by Bibiana
Before each course, the winemaker gave a quick speech introducing the wine and providing a little bit of her brand's history and background. The crowd cheered when Gonzalez Rave, a Colombia native, and French-trained winemaker, announced that she had just received her green card.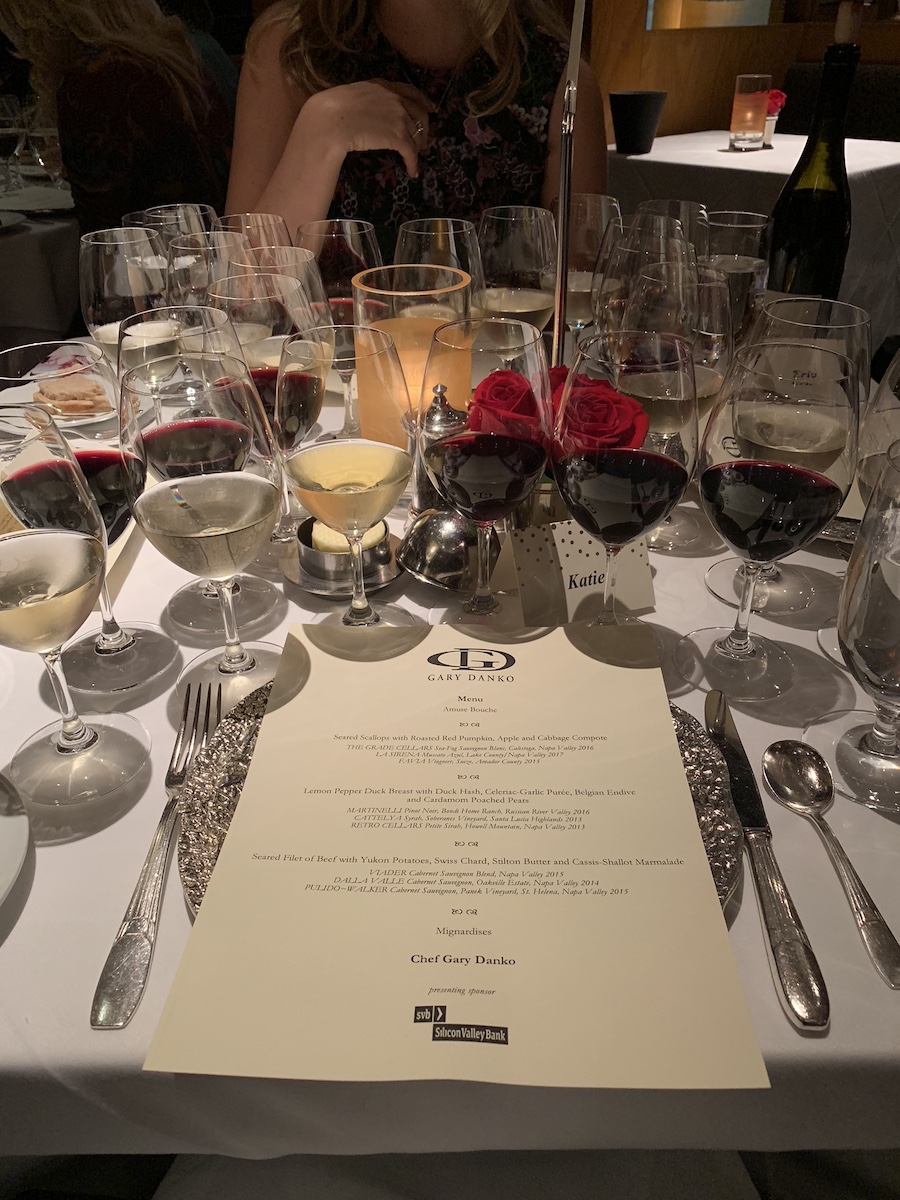 Photo Credit: Katie Sweeney
There was a lively, welcoming, and happy vibe to the event. With the wine flowing and elegant atmosphere, everyone had a great time. The winemakers rotated from table to table and interacted with the guests. It was an excellent way to get an up-close-and-personal view of a female winemaker's perspective. The next Meals on Wheels Women and Wine event is a dinner on Wednesday, February 27 at Octavia.