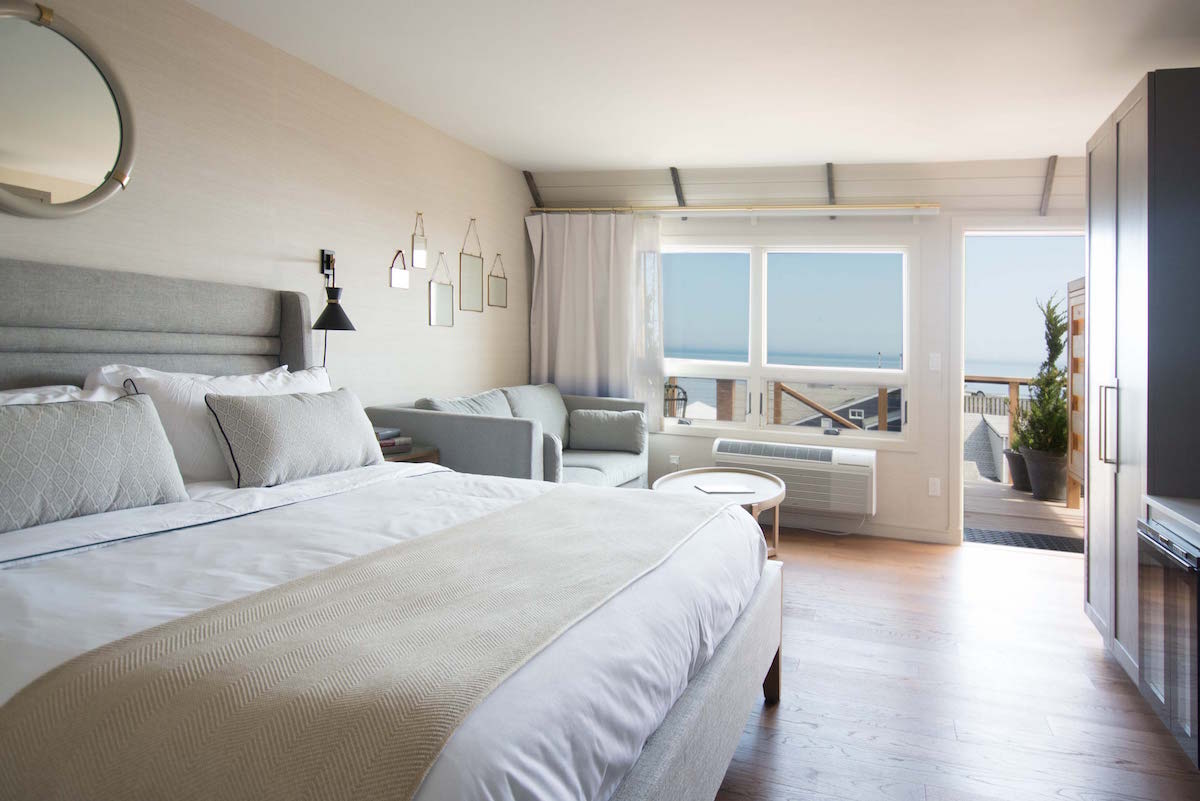 Photo Credit: Gurney's Resorts
Just because summer is over doesn't mean Gurney's season is. Continuing their commitment to wellness, Gurney's Resorts has debuted a series of wellness retreats featuring a brand new fitness-focused program each month, offering hotel guests the opportunity to stick to their routine with wellness top of mind throughout the fall and winter. 
Running from November through April, these curated weekend experiences will feature a three-day scheduled itinerary including programming such as intention setting, mindfulness, ayurveda workshops and more. The retreats will also include group dinners with healthy dish options like Grilled Black Sea Bass with forbidden rice or Akaushi Wagyu with Provencal artichokes. For a quick meal on the go, the chef will be creating nutritional, wellness-inspired smoothies using Lifeway Kefir that aim to reduce anxiety and stress.
In partnership with The Wellth Collective, Gurney's is bringing New York City's hottest workout studios out east. Check out classes such as Hart Shift by Dara Hartman, founding trainer of Dogpound, TruRetreat by TruFusion in Montauk and Kick It By Eliza with Eliza Shirazi in Newport. The Wellness Retreats start on November 9-11 at Gurney's Montauk Resort & Seawater Spa with Hart Shift by Dara Hartman.
Photo Credit: Deluxe Ocean View Room at Gurney's Newport
Check out the full schedule below:
Montauk: 
Dogpound with Dara Hart: November 9-11 
Dogpound with Dara Hart: January 11-13 
Y7 Vibe Higher with Joanna Cohen & Sarah Levey: January 18-20
Trufusion TruFlow with Martin Hinton: February 8-10
Newport: 
Kick It By Eliza with Eliza Shirazi: November 16-18 
Everybody Fights with George Foreman: January 18-20 
Subscribe to discover the best kept secrets in your city