Adriana Lima, world-renowned model, and recently appointed global ambassador for Brazilian-based shoe brand Schutz, hosted the grand opening of the new flagship boutique located in the famed Aventura Mall. Guest sipped champagne and passionfruit caipirinhas while shopping the new Resort '19 Collection. Lima sat down with Haute Living to discuss why Miami is the perfect location for the new flagship store, and what future projects we can look forward to from her next.
HL: How does it feel to represent a Brazilian-based brand?

AL: It feels amazing, it's really close to my heart. I've known about this brand for a while, ever since I lived in Brazil. I've walked many red carpets in Schutz heels, and to watch them grow makes me so happy. I feel really proud to represent where I come from. They match the Brazilian culture perfectly.
HL: Why do you think Miami is the perfect location for the new flagship store?

AL: There is a large population of Brazilians in Miami. They can relate to the brand's styles, colors and patterns. This is the perfect location to launch a Brazilian brand.
What has been the most exciting moment since becoming the new global ambassador?

AL: Everything has been exciting since I started. I really love touring, especially in Miami, because this is my home. I live here, I get to see my friends and family.
HL: What sets Schutz apart from other brands?

AL: They are affordable, comfortable and stylish. Not many brands have comfortable shoes, which are actually cute, like these. I could wear these all day long, maybe even dance in them as the women do during Carnival—they dance for hours in heels. The only time I'm not wearing heels is when I'm in the gym, that's when it's time to be badass.
HL: What is your favorite shoe from the collection, and why?

AL: I love the metallic wedges and the boots with the silver studs on the toe. Those are really hot. And also, the ones I'm wearing tonight (S-YVI sandals), they are so comfortable and really cute. I love the bright neon colors.
HL: What advice would you give any woman looking to strut in Schutz heels?

AL: Walk with confidence! Just own it!
HL: Describe the brand in three words?

AL: Bold. Sexy. Confident.
HL: You've had so many monumental accomplishments this year, what else can we look forward to regarding your future projects?

AL: Thank you! I have a lot of things in the works. A lot of projects, more collaborations with a lot of different brands. I even have something really special in the works with Puma. But I can't say any more, I've already said too much!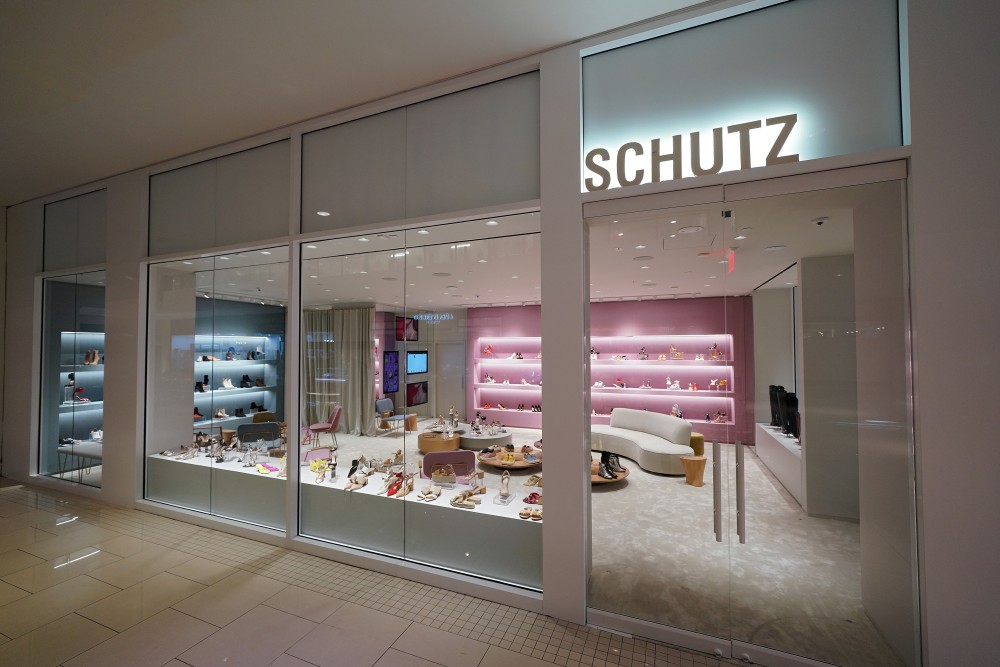 Photos courtesy of Schutz