Vintners Robin and Michelle Baggett have some exciting news. The beloved Napa Valley couple and owners of Alpha Omega Winery have announced the Alpha Omega Collective, a new umbrella brand that will oversee Alpha Omega, their San Luis Obispo winery, Tolosa, and their recently added Spanish property, Perinet, to their portfolio.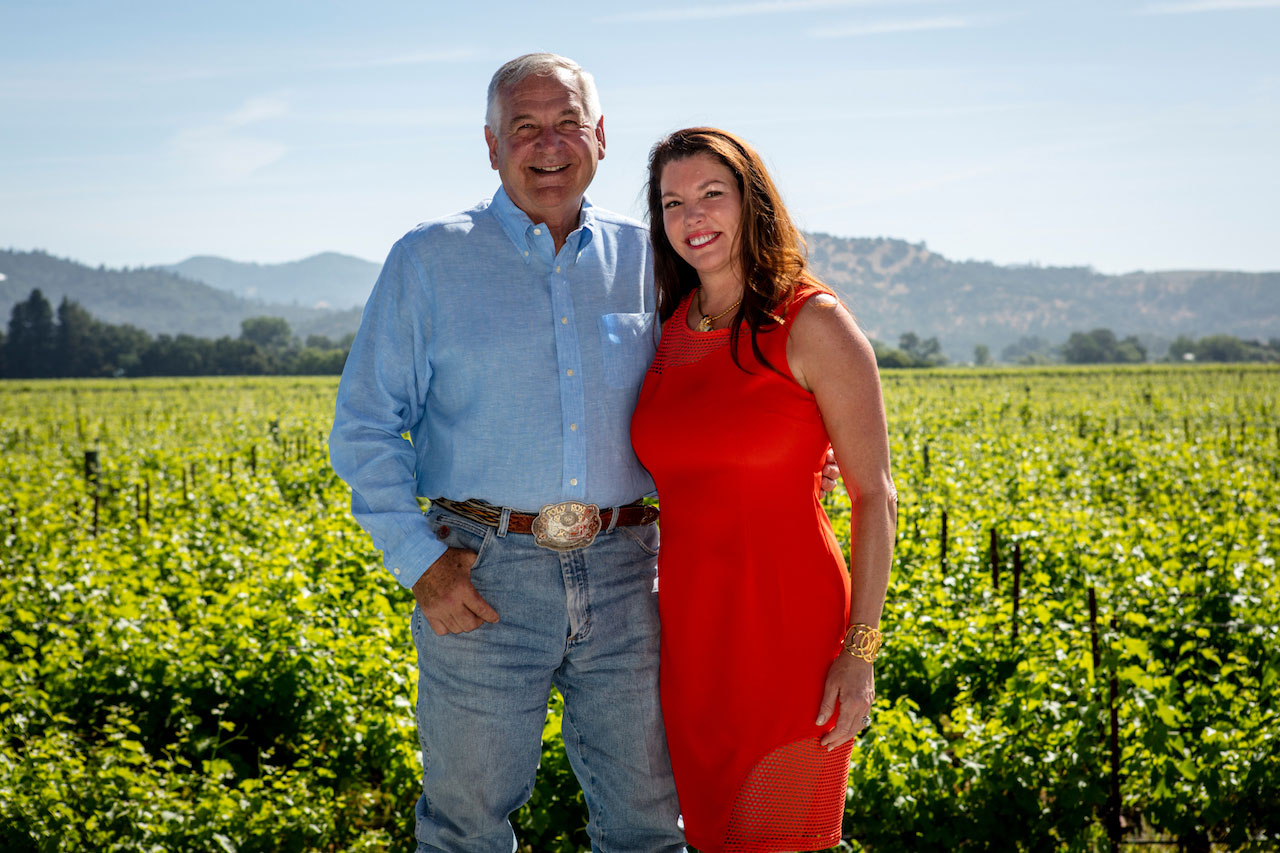 Photo Credit: Suzanne Becker Bronk
"After my wife, Michelle, and I purchased a sizeable interest in Perinet last summer, we knew it was time to bring all our wine labels under a single brand name," Baggett said in a statement. "As we expand our vision as vintners, we are looking to follow the model of impeccable hospitality and singular wines established by our flagship brand, Alpha Omega. From there, it was natural to call our master brand the Alpha Omega Collective."
With the announcement of the Collective comes the official U.S. launch of Perinet, a prestigious winery in Spain's Priorat region. Located 90 minutes southwest of Barcelona, the modern estate specializes in ultra-premium Grenache and Carignan. Perinet can be tasted and purchased by appointment only at Alpha Omega and Tolosa winery's private tasting rooms.
The addition of these varietals makes the Baggett's portfolio offering distinct and comprehensive. Alpha Omega is known for its Bordeaux-inspired wine while Tolosa is beloved for its Pinot Noirs and Chardonnays. The creation of the collective could mean that the Baggetts are on the hunt for more wine properties.