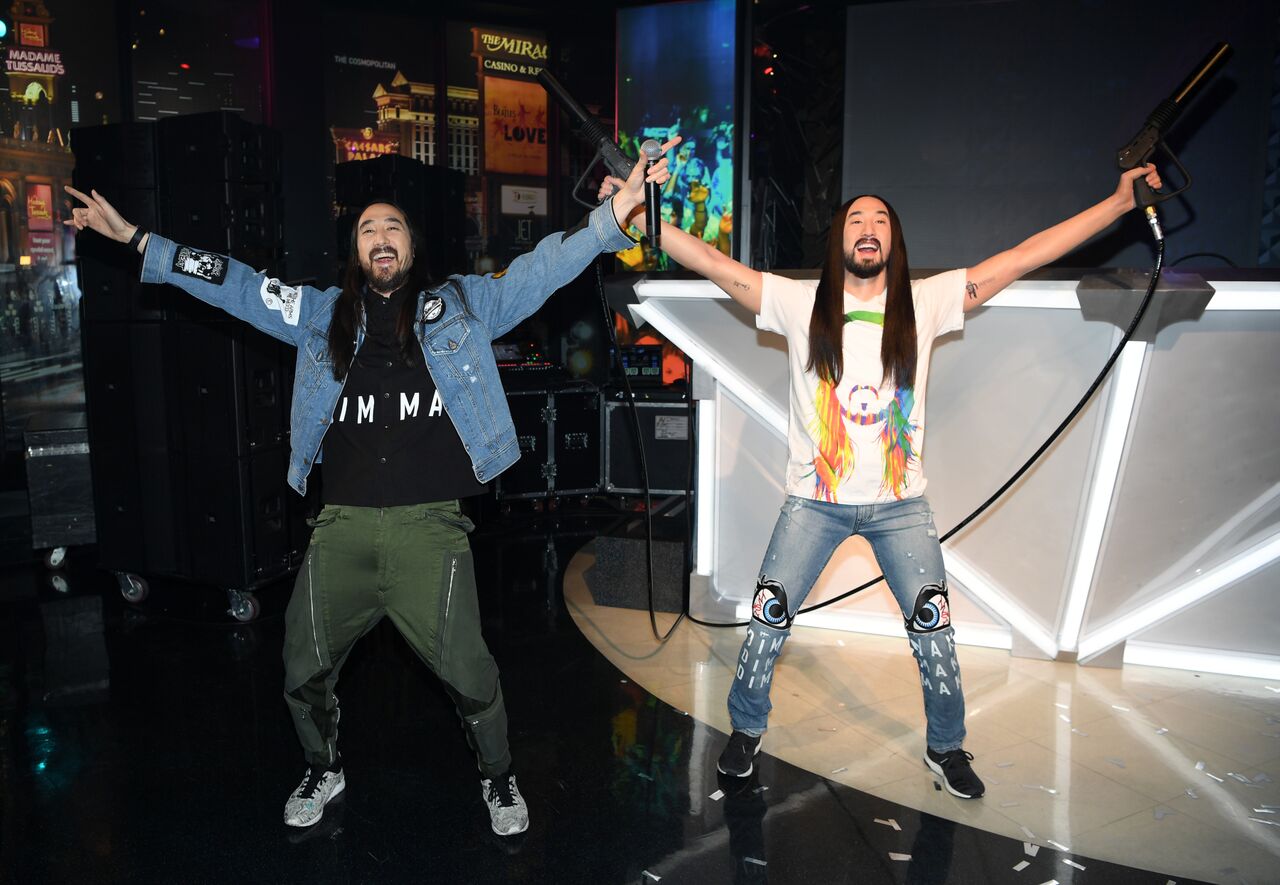 Photo Credits: Madame Tussauds
In true Steve Aoki tradition, the GRAMMY-nominated icon took his signature move and planted the celebratory cake on his new wax figure and it was Madame Tussauds' brilliant idea.
The move sent Aoki's fans into cheering panic even after the wax figure had shot confetti from its hand-held bazookas – another Aoki trademark.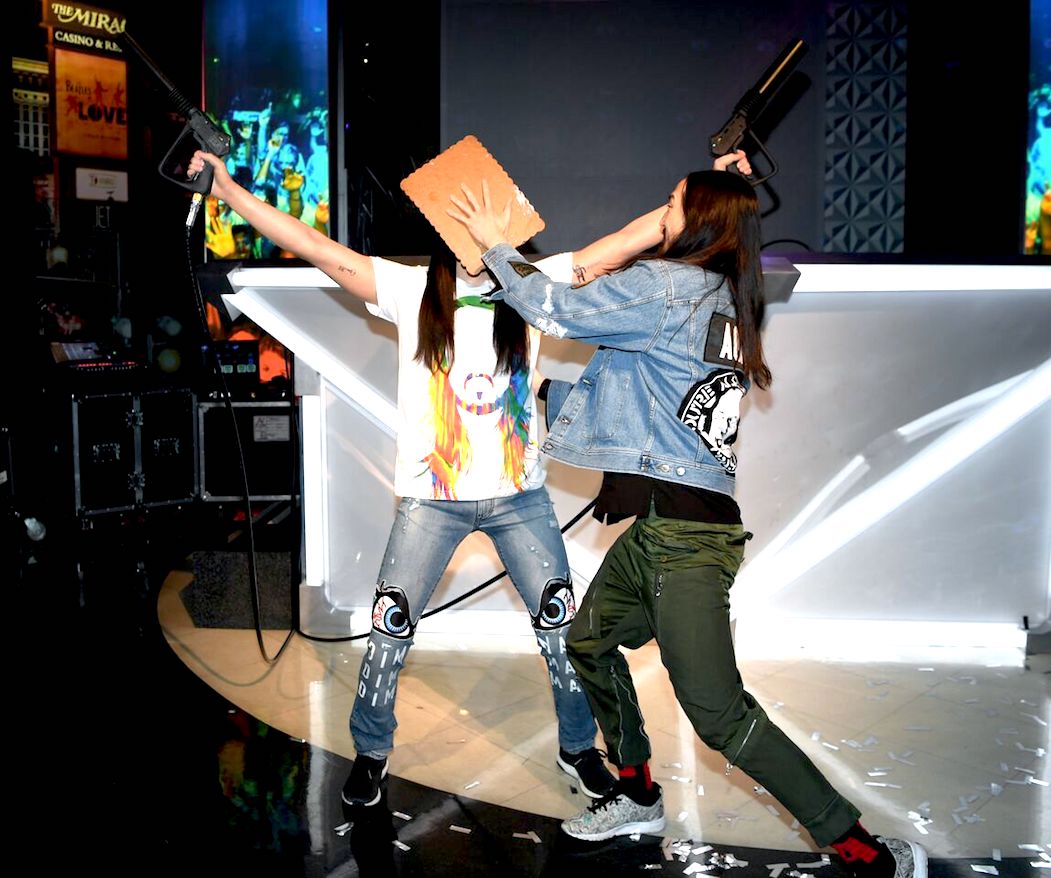 "Getting a wax figure is a career milestone. It wouldn't be an Aoki party without a caking, and I've thrown many, but caking myself was a truly unique experience," said Aoki.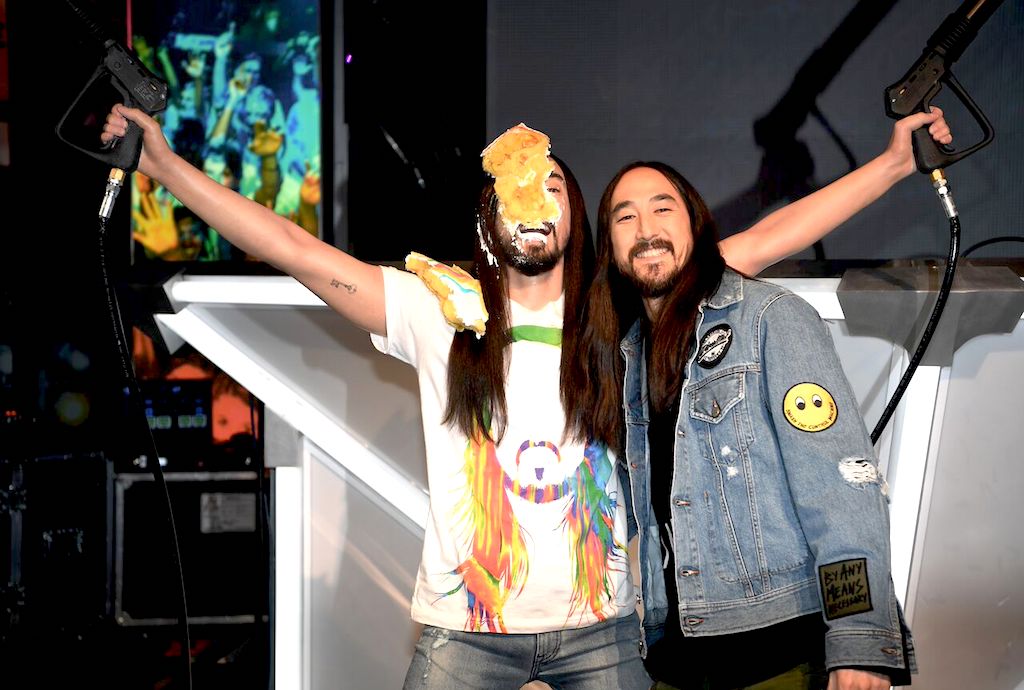 Some fans won tickets on the radio to attend the reveal. One fan even traveled from Austria to witness the shockingly identical wax figure. Aoki was shocked and mesmerized too.
The wax figure, a gesture on behalf of Madame Tussauds, meant a lot to Aokii who said, "Being at Madame Tussauds Las Vegas means a lot. Vegas is my home now and I play here all the time."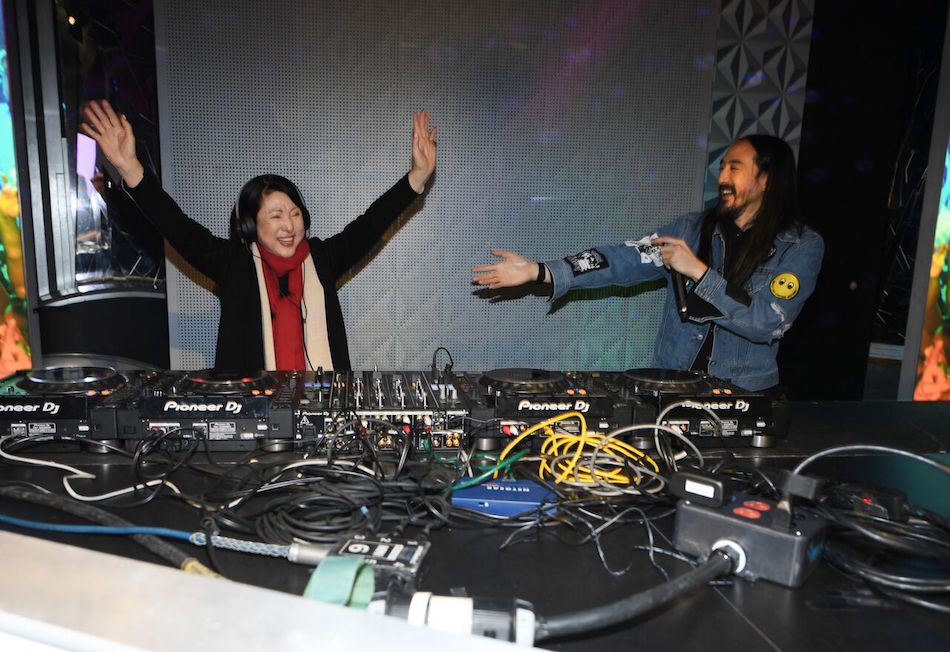 But there's one person that this wax figure probably meant more to than Aoki – his mother Chizuru Aoki. Like any proud mother, she was hugging, kissing and cheering her son on with the widest most touching smile. Mrs. Aoki was in complete disbelief as she approached the statue. She's the one and only critique that matters in all of this. After all, no one knows Aoki better than his mother.
By her facial expressions, it looks like the artists at Madame Tussauds received Mrs. Aoki 100% approval. In celebration, and with the same energy as her son, she too performed. She joined her son on stage and sang along. Mrs. Aoki was made for this life too.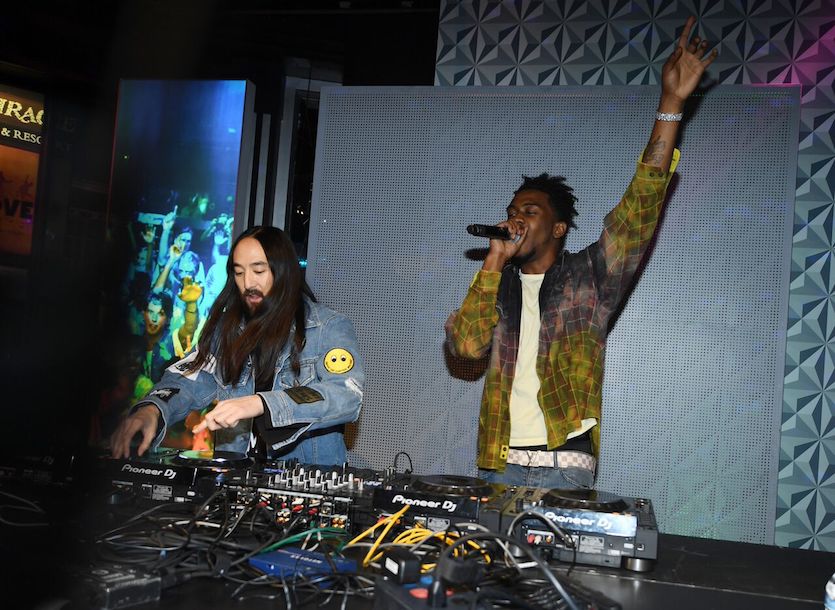 Aoki brought out probably one of the most positive and humble rappers you'll ever meet, Desiigner. He took pictures with fans, answered some of their questions, and even gave one fan advice on how to make it as a rapper.
See, Desiigner is fully equipped to answer those types of questions because he is signed to Kanye West's GOOD Music label. His special guest appearance makes sense, however, since he will be joining Aoki's "Kolony Tour".
At this event, they gave the crowd a taste of what the Kolony Tour will look and feel like. They put on a mini-performance that was anything but insignificant. Desiigner ended up performing on top of the DJ booth and spraying a water bottle to hype up the crowd. The electrifying performance even inspired media participants to loosen up and join in on the fun too as they revealed in selfies with both artists.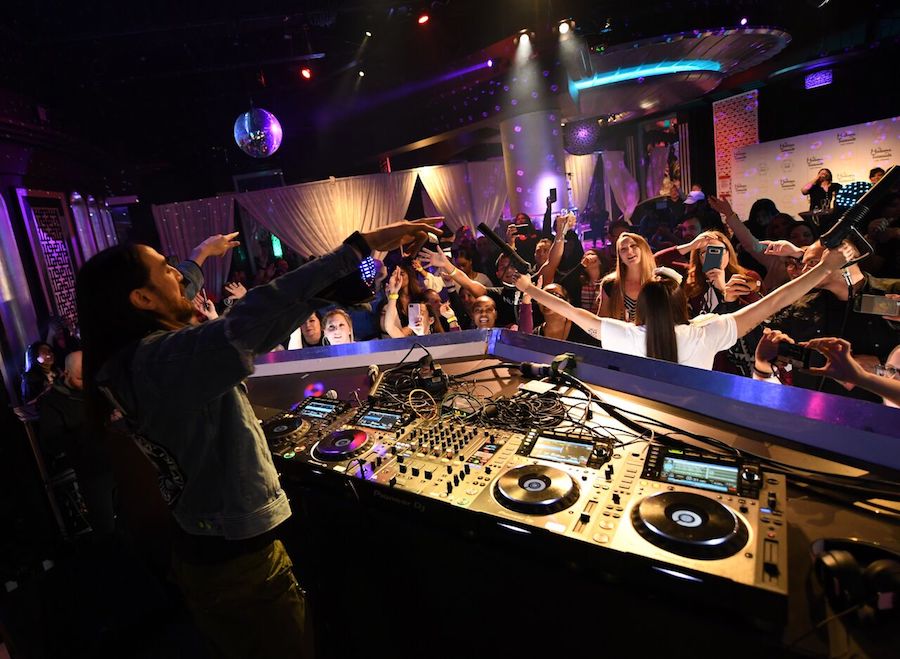 Their turn to get behind Aoki's wax figure DJ booth is coming soon. Yours too if you find yourself visiting Madame Tussauds Las Vegas, which clearly you should.
"To be on the Strip at Madame Tussauds, where my fans can visit and get behind the decks with my wax figure, is a big deal. I'm going to come by every day and check myself out."
Cheers to you Aoki…with a glass of your Luc Belaire champagne in hand, of course.
Subscribe to discover the best kept secrets in your city