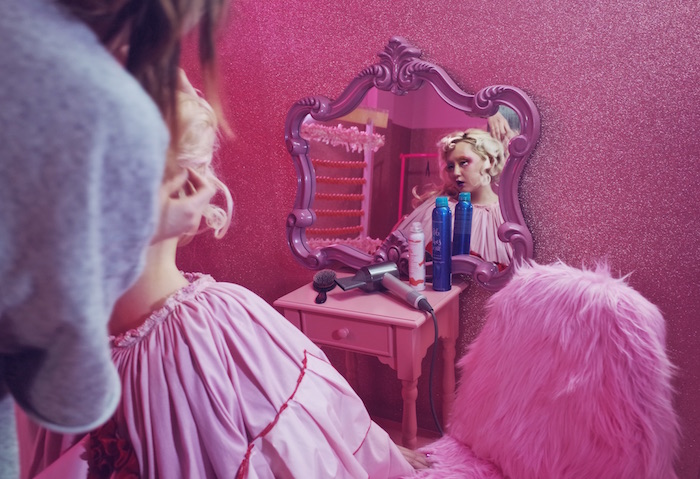 Photo Credit: Michael Fragoso
Starting on Saturday, February 10th, Moxy Times Square and famed Japanese performance artist and DJ Alice Longyu Gao are transporting NYFW-goers to a Japanese world of pop-culture and beauty.
The pop-up, PERICURA 2.0, is an experience in and of itself and a first of its kind in New York City. The room and its accents are completely pink and feature Harajuku themed beauty and art installations, including a Omikuji Fortune Cookie Shelf complete with waving cats and 400 pink fortune cookies.
Alice brings her beauty bar to life through signature makeup looks, artistry, and workshops from some of the beauty world's most sought-after artists, including celebrity hair stylist Kahh Spence of Kahh's Shojo Manga Hair Station, Mei Kawajiri of Mei's Princess Nail Station, and Japaanese celebrity stylist Etsuna Otsuka of Etsuna's Harajuku Apparel Atelier.
Photo Credit: Michael Fragoso
Click here for more information on pricing and packages.
Location: Moxy Times Square 485 7th Avenue (at 36th Street) New York, NY 10018