Photo Credit: Matrix
George Papanikolas is one of the hottest and most sought after colorists in Hollywood and with damn good reason. Dozens of prestigious and luxurious magazines have all recognized George's talents and have named him as one of the country's top colorists. Because of this, the highly in-demand colorist currently spends his time traveling between salons at the following locations: Los Angeles at the Andy Lecompte Salon, New York City at the Rita Hazan Salon and in Dubai at the Belle Femme Salon.
Using balayage, the French freehand technique created by Rossano Ferretti, George creates natural, sun-kissed color that looks, "like you spent a summer at the beach, not 3 hours at the salon" as he likes to say.
Not only has his signature highlighting style has caught the attention of Southern California and New York City's most discerning clientele but a range of young Hollywood celebrities. Notable clientele include Hailey Baldwin, Naya Rivera, Hannah Davis, Ana de Armas, Jenna Dewan and Lydia Hearst. His portfolio screams luxury and sophistication as he has been featured in numerous national magazine photo assignments, film projects, music tours, music videos and fashion shows. Currently George is also the Celebrity Stylist for Matrix, makers of the finest professional hair color, hair care and styling products.
We spoke with George about upcoming trends for 2018, working across the globe and life behind the chair.
Photo Credit: Matrix
How did you get your start?
I started out at a regular Beauty School (Culver City Beauty College) like everyone else.Then apprenticed for 2 years at some of Beverly Hills top Salons (Chris McMillan Salon, Sally Hershberger Salon). Minka Kelly was my first celebrity client, but it was really Britney Spears who catapulted my career when I became her personal hairstylist for the Circus Tour. Since then, I've colored and styled countless celebrities.  
Tell us about working with Matrix, what has your experience been like as their Celebrity Stylist?
It's been an amazing experience. I'm challenged as an artist, as I have the chance to create new trends and work on incredible shoots. Matrix is constantly launching new products and technologies which takes my art to another level. They have invested a lot in training me as an educator, making me a stronger facilitator in sharing my skills and artistry. 
What hair color trends do you predict for the upcoming year?
2018 is going to be the year of the Red Head. You will even notice a new ginger emoji on your phone. Clients will be pushing towards not only coppers and gingers, but also rich merlot reds and auburns.  
What's the biggest difference in hair trends in NYC versus LA? What about in Dubai?
Honestly, since the advent of social media, everyone wants the same thing. Fifteen years ago, trends started in Europe, then moved to NYC, then to LA, and finally, to Australia and Asia. Trends today are instantaneous. If it's happening in LA today, they will be asking for the same trends tomorrow across the globe. 
Who/What has your favorite hair transformation been?
The drastic transformation from dark to blonde are always the most dramatic, but doing an Ombre on Khloe Kardashian 5 years ago and watching that trend quickly become a sensation across the globe was incredible.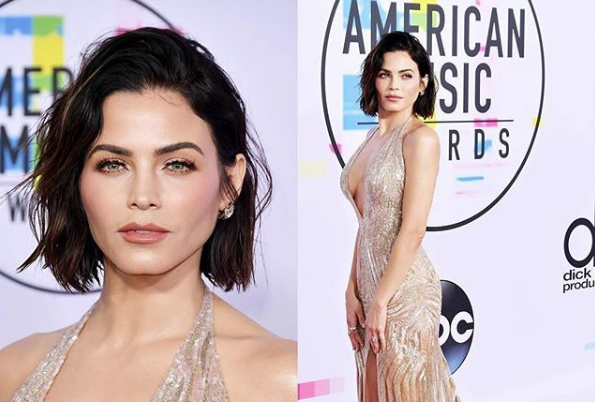 What advice would you give someone who is new to coloring their hair but wants a change?
Start slow.  Add a few strategically placed highlights to accent the hair, and stay within 4 shades of your natural color. That's universally flattering, and doesn't require a lot of upkeep. Always, always use a color-protecting system, like Biolage R.A.W. Color Care Shampoo and Conditioner to maintain.  
Who is your hair style icon?
Hannah Jeter. I love that beach inspired, sun kissed look. She pulls it off effortlessly.
Of all the salons you frequent, which is your favorite? 
I love them all, but I would say Andy Lecompte Salon in LA is my "Mother Salon." It's where I spend the majority of my days, and most of the clients have been with me for years.  At this point, my days feel like I'm hanging out with my girlfriends, catching up and chatting all day, while creating and maintaining beautiful hair. 
What is one of the biggest myths when it comes to coloring your hair?
Your hair color needs to change with the season of the year. I do not believe in this. You can make subtle changes, but I believe in finding your signature look and refining it. Drastic color changes can be harsh on the hair.  
Be sure to check out George's work that he regularly posts on his Instagram feed.