Graff is showing more and more that their watches are not just about the stones. Yes, they make some of the most amazing and breathtaking gemstone set watches in the world, but even when you take all of them away, the result is none the less breathtaking!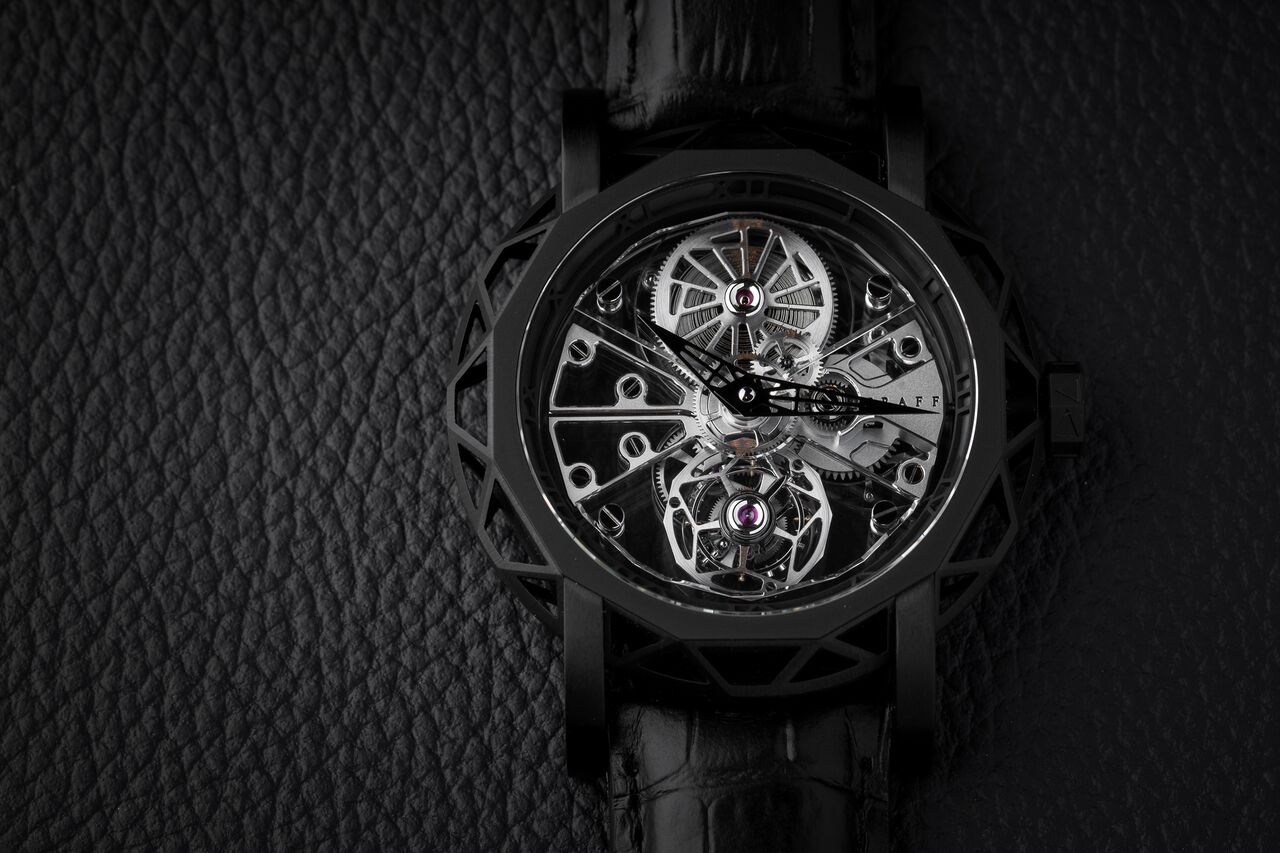 The recently introduced MasterGraff Structural Skeleton is one of those watches. It shows that less is more because not only the movement but also the case itself has been skeletonized. This gives the watch a very architectural look. Compared to the previous version of this model, Graff has now replaced the skeletonized bridges that hold the movement with sapphire crystal. This makes it even more intriguing to examine the inner workings of the movement.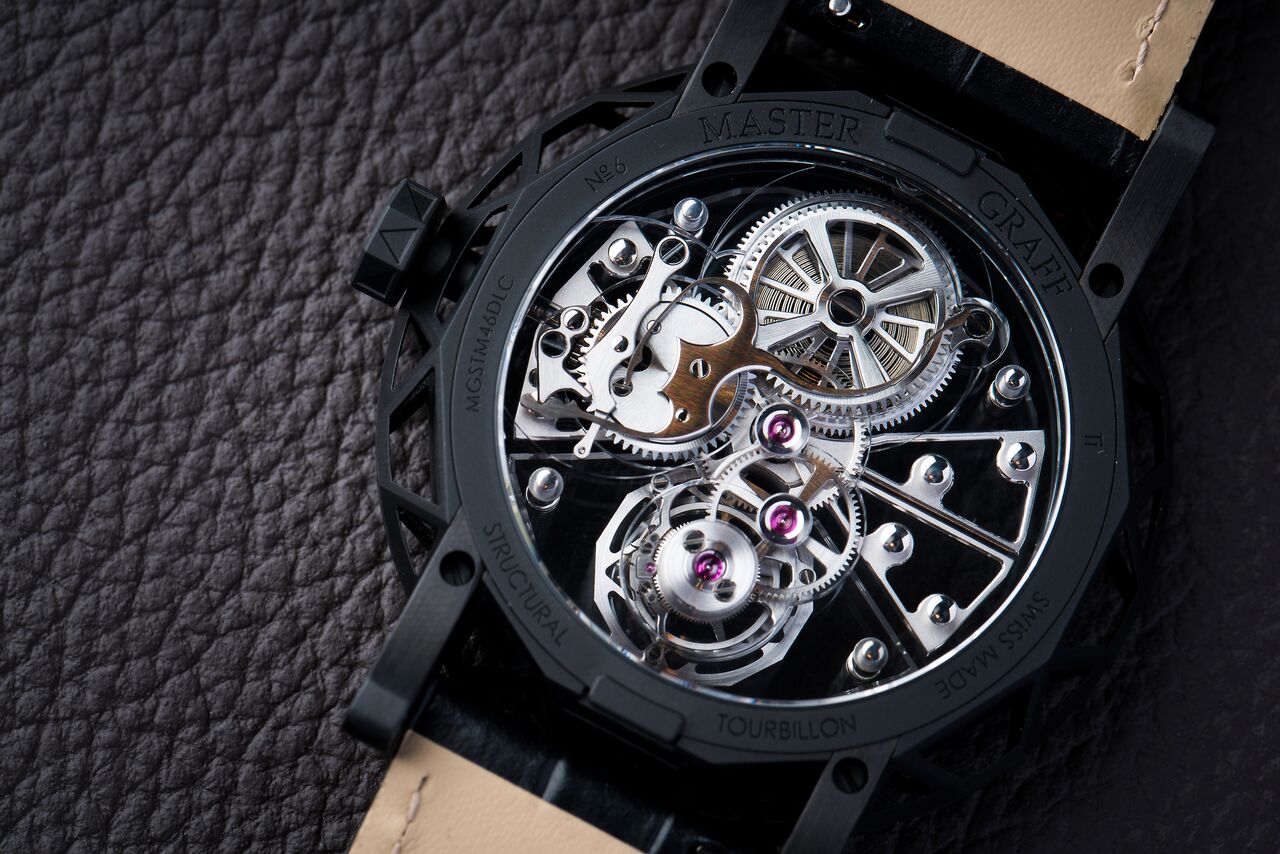 That movement is made by hand in Graff's manufacture in Switzerland. While we enjoy the transparency of the watch, it is quite a challenge for the watchmakers, not only because of the difficulty of putting it together but also because every part has to be finished to perfection as there is no hiding.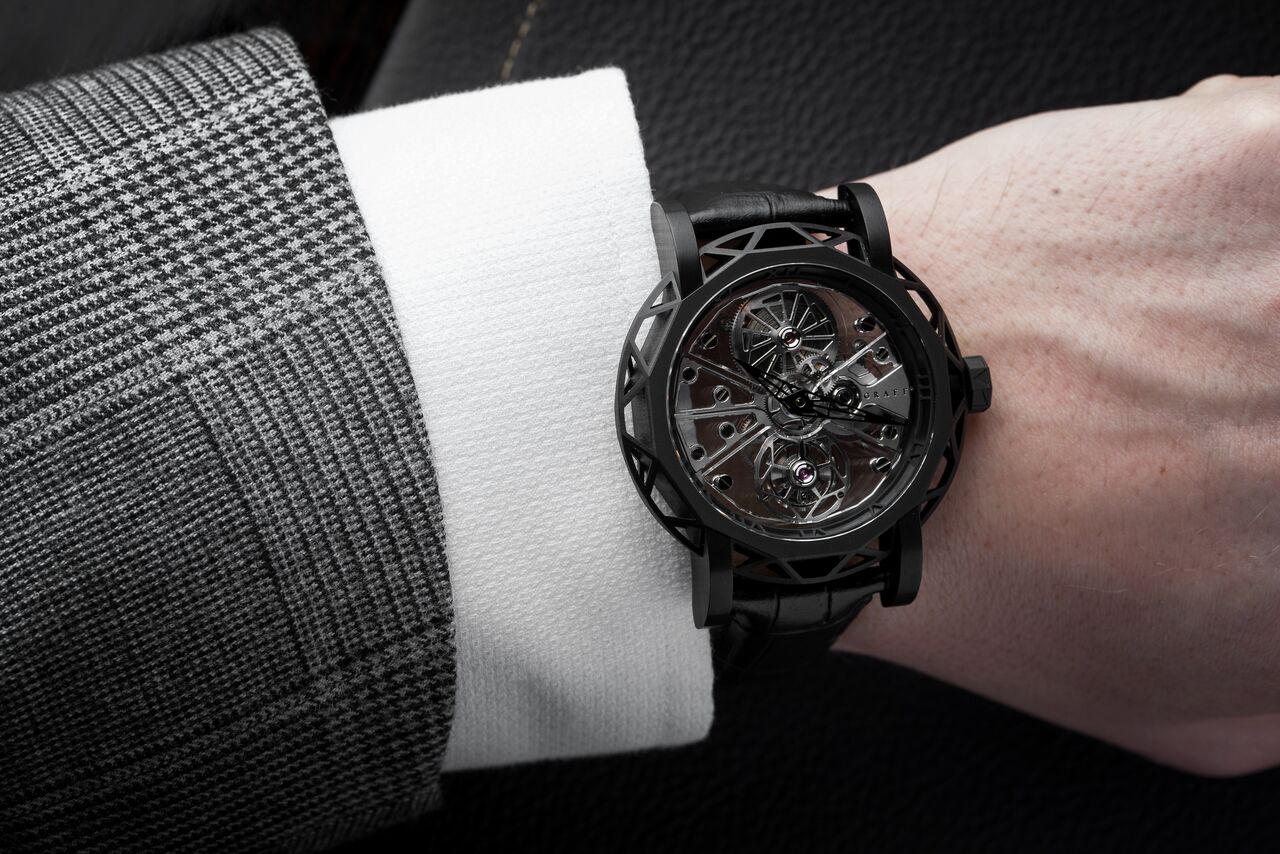 While it is a rather large watch, with a diameter of 46mm, it is very light to wear. Not only due to the extensive skeletonization, but also because the case is crafted from titanium, coated with black DLC. Standing for "Diamond Like Carbon," this coating is so strong that it can only be scratched by diamond. The remaining details of the watch are crafted from white gold, although there is also a stunning version with 18k rose gold available. The movement itself is manual wound, but with a power reserve of 72 hours, you won't have to do it that often. Fitted with a flying tourbillon, the Graff MasterGraff Structural Skeleton is an intriguing blend of Haute Horlogerie with daring design, and prime evidence that even without gemstones, a Graff watch is a force to be reckoned with!
Save