Following NYFW and in the midst of the legendary Paris Fashion Week, we've decided to take a look at some of the most fashionable and iconic spots in our own city. We've rounded up our haute picks of places that truly embody the Magic City in terms of style and elegance—and most importantly, always will. We can safely say, these five Miami gems will always be in style, no matter what the season.
MR. CHOW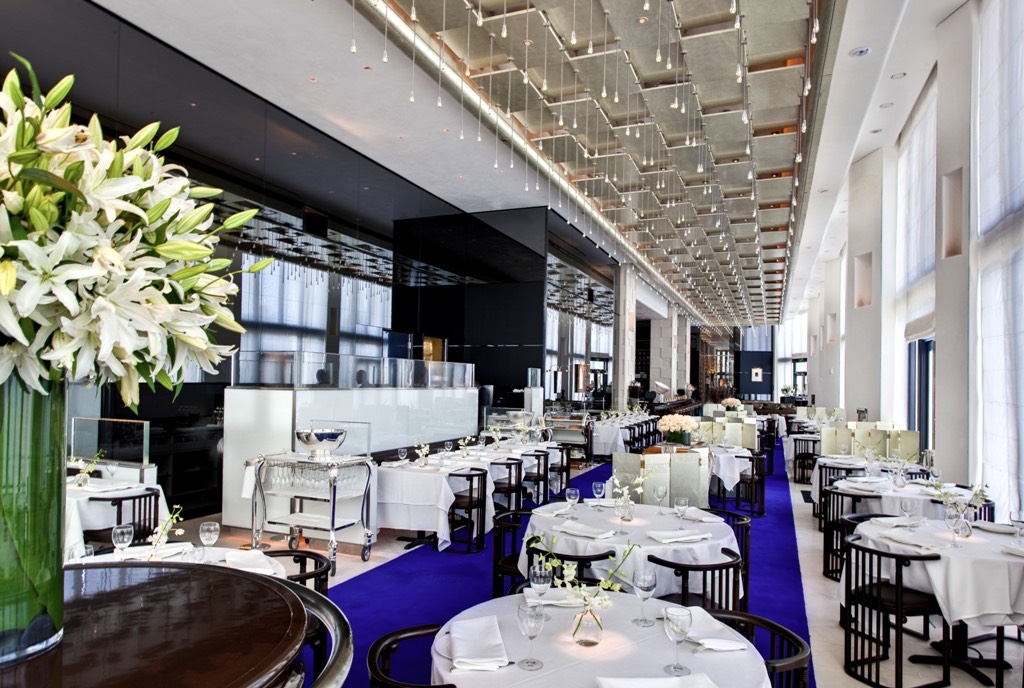 Photo Credit: Greg Clark
Located in the posh W South Beach Hotel, Mr. Chow is a Miami Beach favorite that continues to draw in the best crowd, offering high-end "family style" Chinese cuisine. With a stunning white interior highlighted by a unique 123 ft. golf leaf Swarovski crystal chandelier (designed by the famous Michael Chow), the restaurant is just as timelessly beautiful as it is delicious. Even as Mr. Chow continues to grow throughout the world with a new hot location in Vegas and another upcoming in Mexico City, the experience as well as the cuisine always remains consistently excellent. Be sure to try Mr. Chow's Chicken Satay and Beijing Duck, two of the restaurant's signature dishes.
CASA TUA
Situated in a gorgeous Mediterranean villa on James Avenue in the heart of Miami Beach, Casa Tua is one of Miami's timeless gems. This iconic spot brings in the most fashionable crowd on Miami Beach with inventive mixology, exquisite Italian cuisine, a cozy and intimate interior and an ultra-exclusive members club upstairs. Members of the super chic lounge can indulge in art exhibitions, fashion launches and some of the most elite events in Miami.
CECCONI'S
Cecconi's made its debut in Miami Beach with the arrival of the city's first Soho Beach House, the exclusive members-only club, immediately drawing in Miami's elite for brunch, lunch and dinner. It's nestled in a restored art deco building emitting a rustic, cozy and romantic ambiance, especially during dinner as the restaurant illuminates with delicate string lights and candles. The nouveau Italian menu includes favorites such as the Black Truffle, Robiola, Almond and Honey Appetizer; Truffle & Goat Cheese Pizza; and the Branzino.
CIPRIANI
This New York staple brings authentic Italian cuisine to Downtown Miami with breathtaking waterfront views of Biscayne Bay. From the Prosciutto Di Parma with Mozzarella de Bufala, to the Gnocchi al Pomodoro and Langoustine Scampi al Forno, Cipriani offers fresh Italian fare with something for everyone. Sip on the famous Bellini for a true Cipriani experience, which was created in 1948 by Giusepppe Cipriani at the original Harry's Bar in Venice. To cap off the meal with something sweet, we recommend the tiramisu.
ZUMA 
Photo Credit: James Shearer
This downtown favorite never fails to deliver fantastic Japanese cuisine, constantly bringing in a full crowd each day and night of the week. With gorgeous waterfront views that provide diners with a glimpse at some multi-million dollar yachts, the Miami hotspot provides both the aesthetic and the cuisine to keep people coming back for more. It is the ultimate scene to be seen, especially during the weekend on Saturdays and Sundays for their famous brunch. Whether seeking a power lunch meeting, a romantic date or a group outing, Zuma is the go-to choice for Miamians and will remain a staple no matter what newcomers may enter the scene. We suggest some of their classic specialities like the truffled beef tataki, wild mushroom rice hotpot and the spicy beef tenderloin.