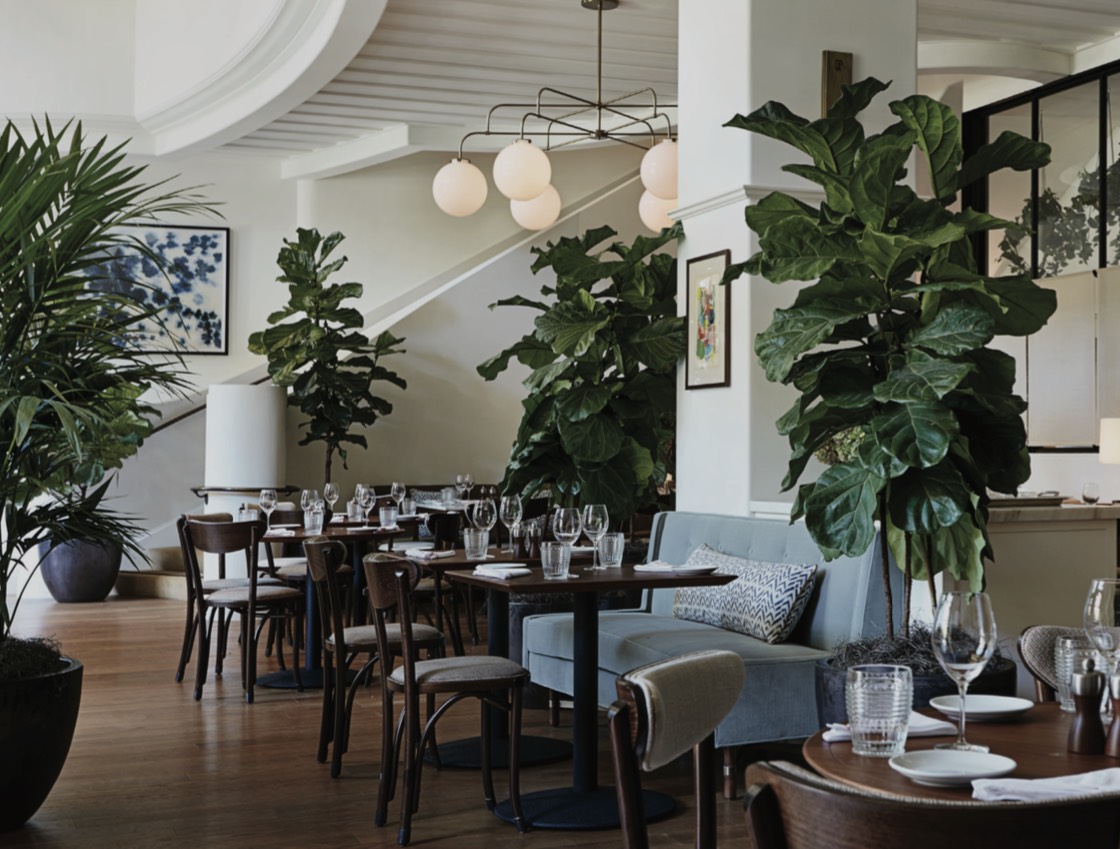 Photo Credit: Rick Lew
If you're looking for the full culinary experience—haute cuisine and craft cocktails in a gorgeous setting— then, by George, you're going to love Georgie, restaurateur Geoffrey Zakarian's exquisite culinary experience at the Montage Beverly Hills (225 North Canon Drive, Beverly Hills).
The lush and textured space plays up the ambiance of the Beverly Canon Garden outside, lending a playfulness that is on par with the name. To Zakarian, a celebrity chef who has appeared on shows like Chopped and Iron Chef America, it is representative of someone "young at heart, a bit whimsical and [who] you always want to have at your table; the kind of person that lights up the room with their smile."
He strives to create this familiar atmosphere at Montage—a home away from home, if you will—with food he would personally want to eat. "I love this idea of a public green space for the community and [a] hospitality counterpart to the park," he says. "It's airy, bright, vibrant, lush and, at the same time, intimate and comfortable. It's simply a fun place to be."
The space, which formerly housed Scott Conant's Scarpetta, has been completely revamped: the main dining room highlights a sophisticated design palette of caramel velvets, sage greens, blues and ivories, complemented by rich oak flooring, deep mahogany tabletops, brass hanging planters with overflowing greenery and custom brass light fixtures. The café, conversely, features soft pink cement tile flooring, caramel banquettes, pale grey upholstered furniture and woven rattan chairs with vivid pink throw pillows and fuchsia piping.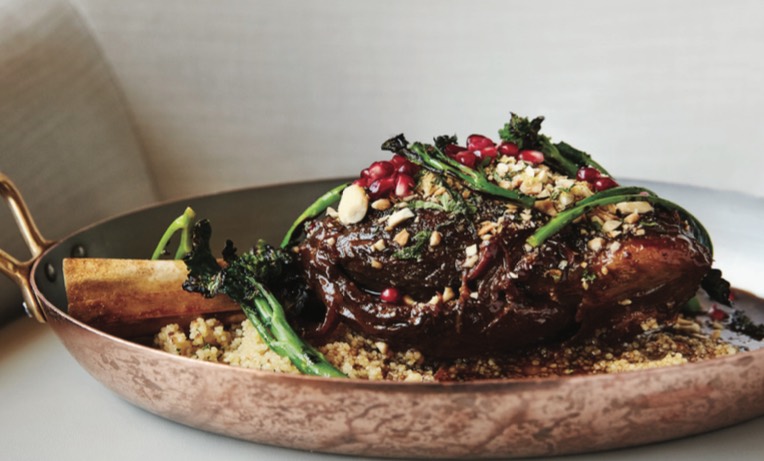 Photo Credit: Dylan + Jeni
Luckily, the cuisine here is as decadent as its décor. The modern American menu showcases locally-sourced ingredients with seasonal influences—Zakarian has even brought in a forager to find the perfect fruits and veggies. You'll find a plethora of pastas, a scone of vegan and veggie dishes, and heartier fare like Moroccan spiced Colorado lamb shank, served with couscous, raisin, Meyer lemon and broccolini, and a gorgeous New Zealand John Dory, served with spring garlic purée and brown butter caper sauce.
For dessert, you do not want to miss the macaron ice cream sandwich trio of saffron, pistachio-rose and honey-orange blossom, served with Marsala sabayon sauce. The cocktails, too, are playful and seasonal. Cocktail historian Brian Van Flandern has created a whimsical menu of truly inventive libations, such as an avocado daiquiri and the Engaged & Cant-Aloupe, made with Barsol Pisco Mosto Verde, fresh cantaloupe, lime juice, beet sugar syrup.
Photo Credit: Wonho Frank Lee
You also need to check out Chef Curtis Stone's second restaurant, Gwen (6600 Sunset Blvd. Los Angeles, 323-946-7500), which, like his first eatery, Maude, he named after his grandmother. You'll enter this innovative eatery through a butcher shop before stepping into the stunning space, including a grand dining room of lush banquettes and booths, a five-seat chef's counter and a hidden upper-level mezzanine wine room. The piece de resistance: a glass-enclosed fire pit with custom asador, where you can enjoy Stone's five-course tasting menu that emphasizes charcuterie from the butcher shop.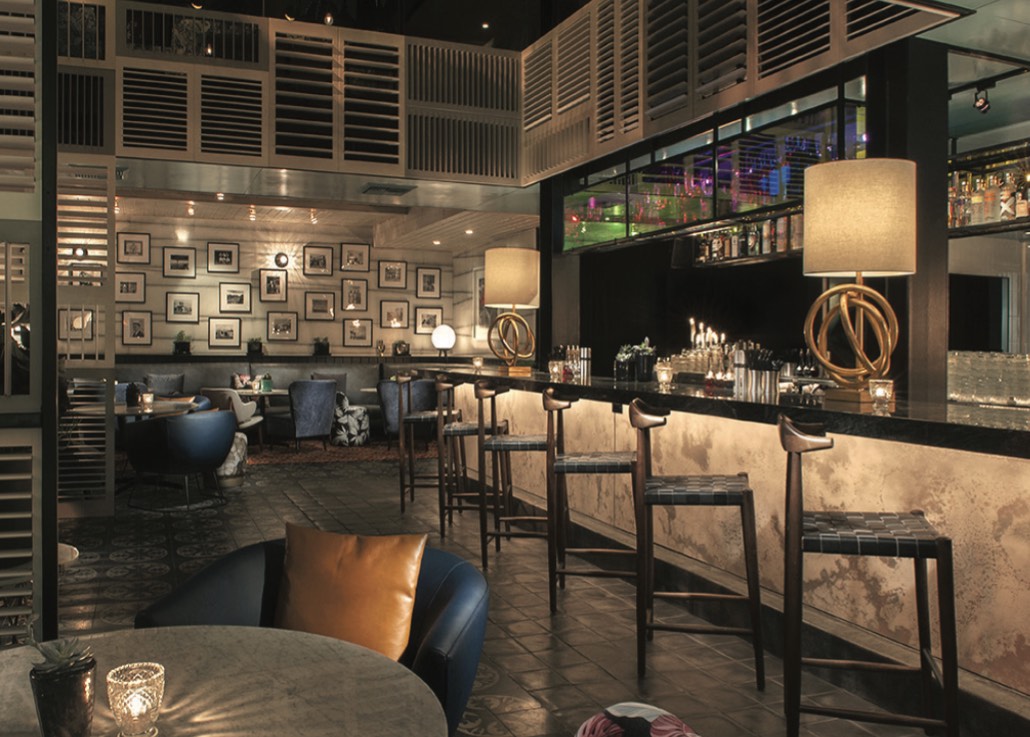 Another newly opened spot is SBE's Doheny Room (9077 Santa Monica Blvd., West Hollywood, 424-777-0266), where you'll be wowed by floor-to-ceiling windows, abundant greenery and shutter treatments in a stunning space designed by Rockwell Group. A state-of-the-art sound system and photo booths set the stage for Chef Danny Elmalsh's menu of small plate delicacies and craft cocktail menu. Our favorite libation is The Raymond Chandler: a blend of Hennessy, Bombay Sapphire, lemon and vanilla Orgeat.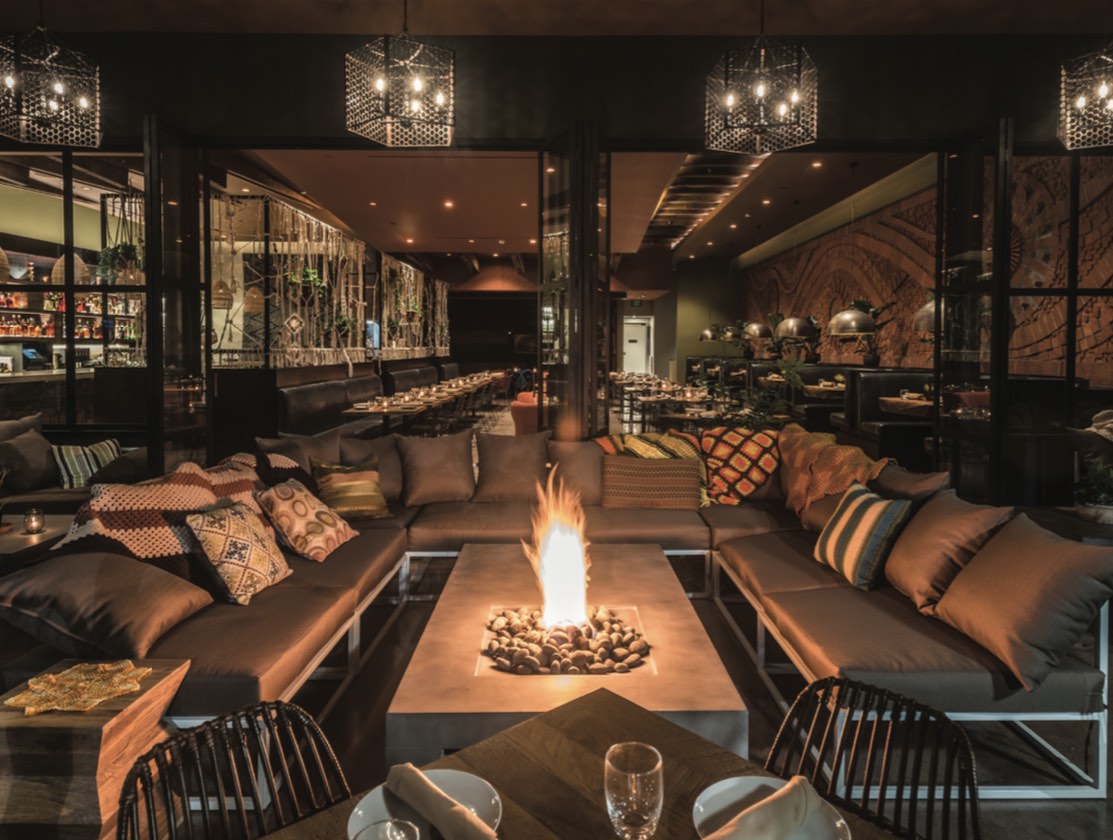 Photo Credit: Wonho Frank Lee
Last but not least is Citizen (184 North Canon Drive, Beverly Hills, 310-402-5885), a sublime L.A. effort from San Francisco chef Scott Howard. Seasonal dishes are meant to be shared at this Beverly Hills-based eatery, with a menu divided into sections: 'Snacks, 'Raw,' 'Small Plates,' 'Salads,' 'Larger Plates' and 'A Little on the Side.' Standouts include the buttermilk biscuits with chipotle maple syrup as well as Spanish octopus with tamarind BBQ and white corn salsa. The bar program, created by Soigné Group's Josh Goldman, pulls inspiration from the iconic 1960s America with a heavy focus on tiki cocktails and irreverent straightforward drinks. The vibe of the same decade, as created by Spacecraft Design Group, is echoed throughout the restaurant's retro design and décor.