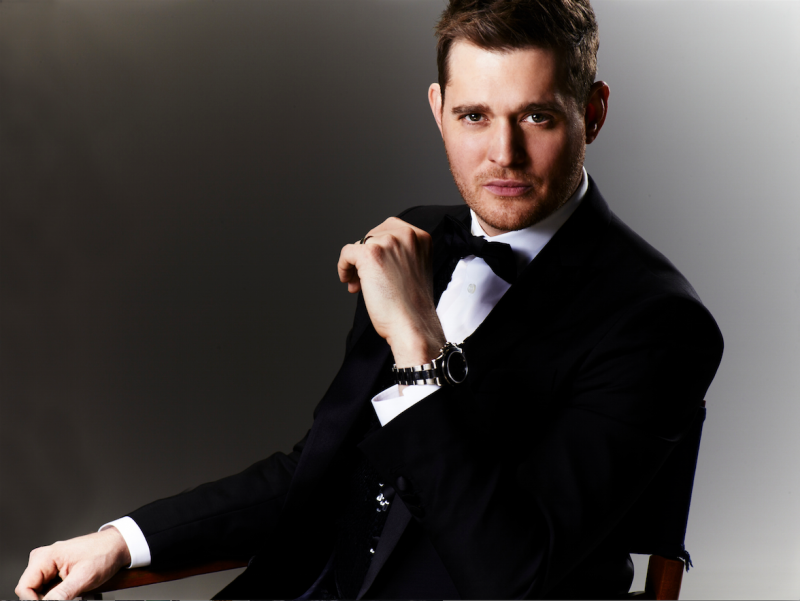 Frank Sinatra would have been 100 years old on December 12, which is reason enough for Michael Bublé to celebrate. Given that Ol' Blue Eyes is one of Bublé's personal heroes, the four-time Grammy winner was a natural fit to raise a glass of Jack Daniel's Sinatra Century—a limited edition release created hand-in-hand with the Sinatra family as homage to the late singer's favorite tipple—in The Chairman's honor via the brand's social media campaign, Toastmakers, last month. Here, Bublé expounds on his love for Frank and the revelation the soulful crooner had when he turned the big 4-0 last year.
How did you celebrate Frank Sinatra on his 100th birthday?
The truth is I celebrate Frank everyday. He is truly the soundtrack of my life and I am grateful to have had the opportunity to study his incredible body of work.
Can you recall your first memory of hearing Frank sing?
He has been in my life as long as I can remember. The first songs were shared with me by my grandfather. They were songs he recorded as a young man with people like Tommy Dorsey and the Pied Pipers. Truth be told, that's still my favorite stuff.
Is there anyone you're compared to more than Frank?
I'm often compared to any and every other singer you can imagine. For me, it is a daily battle. There is no one like me. We are all distinct and special.
How do you celebrate life on a daily basis?
I celebrate by being in the moment and trying to remember how lucky I am to be in love, be loved and alive.
Where do you keep your Grammys?
I have not kept them. Music is far too subjective for there to be a clear winner. The win is being recognized alongside talented people that you love and respect.
Have you written a song for your baby-to-be?
I have written a few tunes but it is bigger than that for me. He inspires me in every way. I have a much clearer understanding of why I'm alive.
What does the word 'power' mean to you?
To me, power means having control of your life. Or at least having the illusion of it. It means good dreams at night. Or at least not bad ones.
You turned 40 last year. Did you have any significant revelations?
Yes: that people who are afraid to take risks and fail do fail. I'm ready to swing for the fences.
Do you have any New Year's resolutions?
To take risks. To reach out further and to face my fear of failing head on.