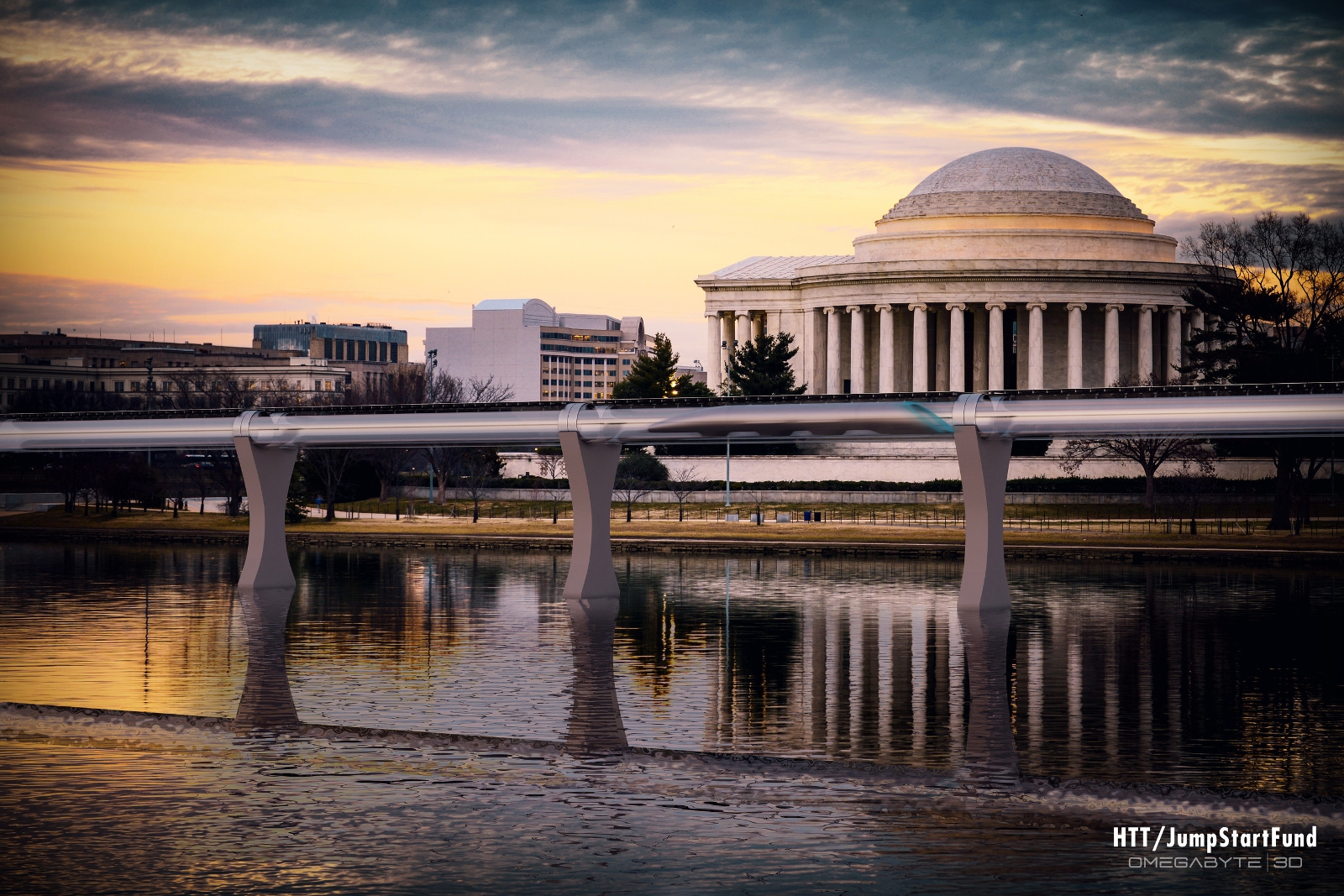 Elon Musk's futuristic railway is inching closer to becoming a reality. On Thursday, Hyperloop Transportation Technologies (HTT), a California-based company developing Hyperloop technology, announced plans to break grounds next spring.
The company has also grown significantly. HTT welcomes Oerlikon Leybold Vacuum, a company that provides advanced vacuum solutions for use in manufacturing and analytical processes, as well as for research purposes; AECOM, a global provider of architecture, design, engineering, and construction services and Hodgetts & Fung, a studio made up of architects and designers, all of whom are providing key technological and infrastructure support to the company as they head towards construction in 2016 in Quay Valley, California.
"Our team continues to grow and, along with these new alliances, is representative of the collaborative spirit of HTT and are key to our success in breaking ground in 2016," said Dirk Ahlborn, CEO of HTT. "We receive applications from professionals and are approached by industry leading companies every day."
In a statement, Dr. Martin Fuellenbach, CEO of Oerlikon Leybold Vacuum explained, "We are proud to be a part of this exciting and groundbreaking project while delivering our vacuum know-how for this concept and thus to facilitate the Hyperloop vision to become reality. Here is a chance to have the best minds in the world working together on an idea for the future. As a pioneer of vacuum technology, this is a very special obligation for us, and our staff welcomes this challenge especially. We contribute in delivering our extensive expertise, as well as the necessary calculations and technology to create and maintain the partial vacuum that is needed to reach such high speeds."
Craig Hodgetts of Hodgetts + Fung Architects also shared his excitement for the groundbreaking collaboration. He said, "Working with HTT to help make the Hyperloop a reality is an inspiring journey as we together share a vision to transform transportation, and with it, to transform neighborhoods, relationships and the way business is done. I, along with many others, believe it will be a reality before this century begins its full third decade!"
The company announced its five-mile-long test facility near the community of Quay Valley, earlier this year.
(Photo via Hyperloop Transportation Technologies)
Subscribe to discover the best kept secrets in your city