Photo Credit: Bryan Steffy/WireImage
Absinthe by Spiegelworld at Caesars Palace celebrated its fourth anniversary, more than 2,000 performances and one million guests in Las Vegas on Wednesday night. Following a full standing ovation during the show's finale, The Gazillionaire, Joy Jenkins and the rest of the outlandish cast surprised revelers with the announcement of a toga party in The Gossy Room at Caesars Palace. With the help of the Absinthe crew, guests donned their best togas and the party kicked off with a mariachi band procession winding from the Spiegeltent through Caesars Palace with guests in toe chanting "TOGA, TOGA, TOGA" on the way to The Gossy Room.
Glasses of champagne were passed and Absinthe's eccentric producer, The Gazillionaire, took the stage to thank guests for their support over the last four years. Guests raised a glass in celebration as the company was presented with a beautiful cake inspired by the great Caesar himself. Dancing ensued with DJ Crykit spinning the best hits of the '80s as a nod to the Animal House fuled theme as partiers posed for photos at the Greek-inspired photo booth, drank from a Gazillionaire-inspired shot luge, enjoyed libations and light bites.
Special guest appearances by The Gazillionaire's estranged family made the evening one of a kind. The Gazillionaire called his body guards to have them escorted out after some outrageous behavior. The celebration continued late into the evening where guests, cast members and The Gazillionaire partied the night away – in true Spiegelworld style.
Like Haute Living Las Vegas? Join our Facebook page or follow us on Twitter. Want Haute Living Las Vegas delivered to your in box once a week? Sign up for our newsletter.
ABSINTHE at Caesars Palace Celebrates Fourth Anniversary on April 1, 2015_Credit Bryan Steffy 4
ABSINTHE at Caesars Palace Celebrates Fourth Anniversary on April 1, 2015_Credit Bryan Steffy 5
ABSINTHE at Caesars Palace Celebrates Fourth Anniversary on April 1, 2015_Credit Bryan Steffy
ABSINTHE at Caesars Palace Celebrates Fourth Anniversary on April 1,2015_Credit Bryan Steffy 3
ABSINTHE Cast Celebrates Four Years in Las Vegas on April 1, 2015_Credit Bryan Steffy
ABSINTHE Impresario Ross Mollison Toasting to Four Years in Las Vegas_Credit Bryan Steffy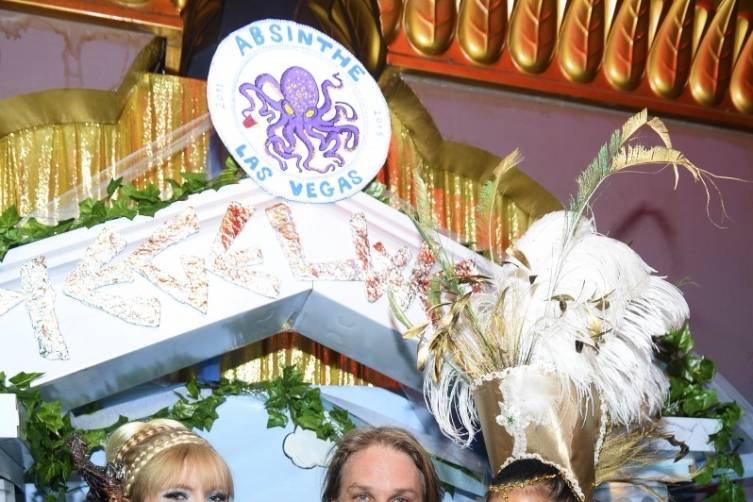 Australian Bee Gees Cast Member with Charlie Starling and Melody Sweets_Credit Bryan Steffy
Duo Vector with ABSINTHE Impresario Ross Mollison at ABSINTHE's Fourth Anniversary Celebration on April 1_Credit Bryan Steffy
Gazillionaire Inspired Ice Luge at ABSINTHE's Fourth Anniversary Celebration on April 1_Credit Bryan Steffy 2
Gazillionaire Inspired Ice Luge at ABSINTHE's Fourth Anniversary Celebration on April 1_Credit Bryan Steffy
Joy Jenkins at ABSINTHE's Fourth Anniversary Celebration on April 1, 2015_Credit Bryan Steffy
Joy Jenkins, ABSINTHE Impresario Ross Mollison and The Gazillionaire at ABSINTHE's Fourth Annviersary Celebration on April 1, 2015_Credit Bryan Steffy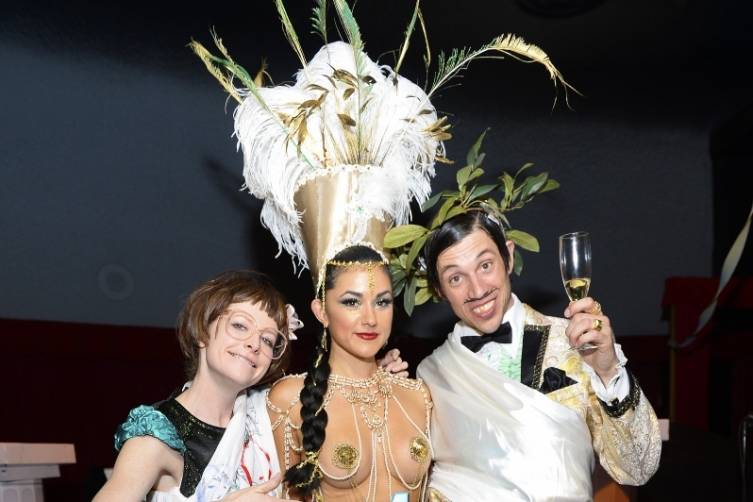 Joy Jenkins, Melody Sweets and The Gazillionaire at ABSINTHE's Fourth Anniversary Celebration on April 1, 2015_Credit Bryan Steffy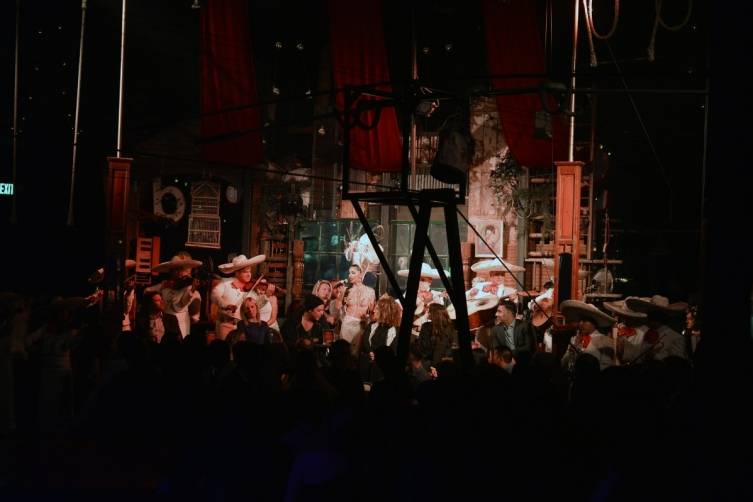 Melody Sweets Performs During Finale at ABISNTHE's 4th Anniversary_Credit Bryan Steffy
Melody Sweets, Impresario Ross Mollison, The Gazillionaire and Joy Jenkins at ABSINTHE's Fourth Anniversary_Credit Bryan Steffy
Ross Mollison with the ladies of ABSINTHE at Fourth Anniversary Party on April 1_Credit Bryan Steffy
The Gazillionaire at ABSINTHE's Fourth Anniversary Celebration on April 1, 2015_Credit Bryan Steffy
Subscribe to discover the best kept secrets in your city