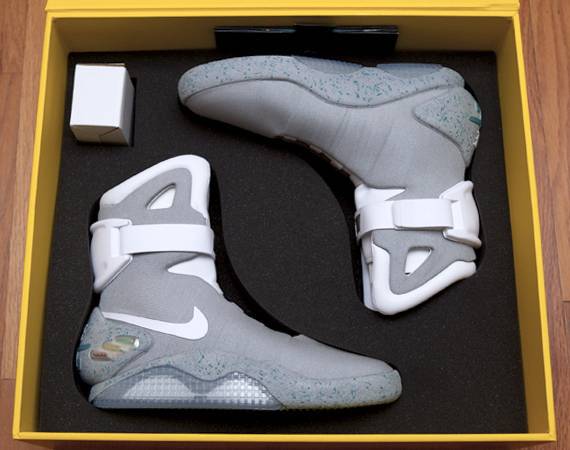 If you're anything like us, you've been waiting with bated breath as each nugget of information regarding Nike's release of Back To The Future fantasy products slips out. The latest? You'll have to look to Back To The Future Part II's vision of 2015 — now that it actually is 2015.
While we will still have to wait on things like hoverboards and and self-drying clothes, Nike is making one product a reality: Self-Lacing Air Mag shoes. Behold:
Excited yet? You can thank designer Tinker Hatfield — the man behind the vision for making these a reality. When exactly you can get your feet in a pair is still to be determined. "Tinker confirmed that his team is working as hard as possible to deliver the Nike MAG in 2015 with Power Laces, but also reminded us all that we still have '11 and two-thirds months left in 2015,'" NiceKicks.com reported.
(Photo c/o fkn-famous.com)