While we love a spread of holiday nibbles that showcase the hostess' culinary prowess, sometimes there isn't time to tie on that apron and get dirty in the kitchen. But just because you don't have time to cook up a delectable array of appetizers doesn't mean you can't host the ultimate holiday party at home. One of the best things about San Francisco is the array of artisinal food products that are just a hop, skip, and a click away. We've done the work for you and put together a menu of amazing treats from our favorite food craftsmen. All you have to do is plate the goodies, throw on your favorite party dress, hit play on the Christmas playlist, and call a cocktail catering company to handle the drinks.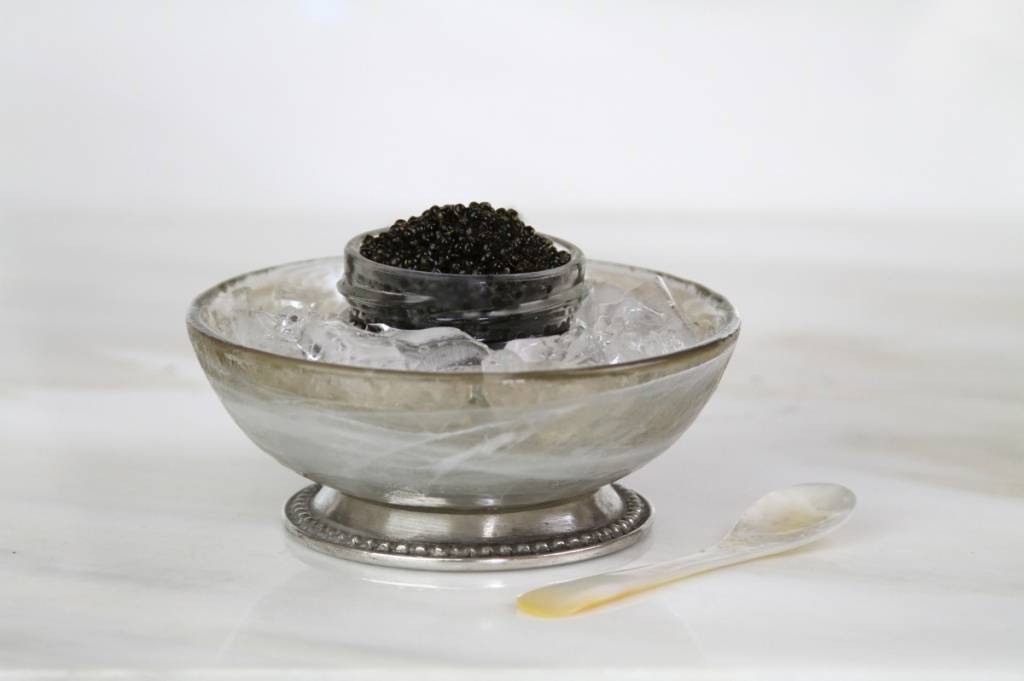 Photo Credit: California Caviar Company
It's always a good idea to have snacks ready and waiting for your guests as they arrive. Set several jars of California Caviar Company's Vivace Molto caviar in bowls filled with ice. A shot glass filled with pearl spoons is all you need to enjoy the cruelty-free caviar at its purest.

Photo Credit: Cowgirl Creamery
On another table, place a selection of Cowgirl Creamery's cheese on a wooden board. We recommend their Classic Cowgirl Collection which features the super creamy Mt. Tam, their winter seasonal cheese, Devil's Gulch, that has a rind covered in spicy ground peppers, and Wagon Wheel, a mild hard cheese that is rich and buttery.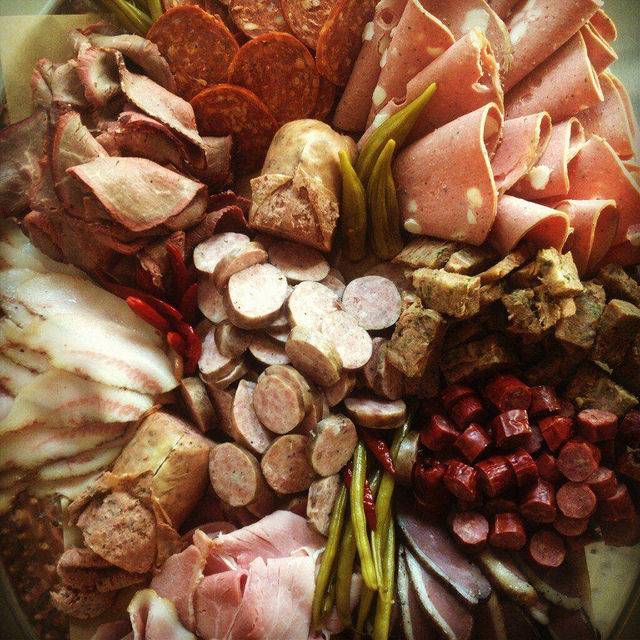 Photo Credit: 4505 Meats
The counter point to all that creamy cheese? A stunning charcuterie platter from 4505 Meats. A meat lovers dream, this platter includes a selection of Ryan Farr's house-made deli meats and can include smoked ham, mortadella, roast beef, guanciale, ducks sticks, pickled vegetables and beer mustard.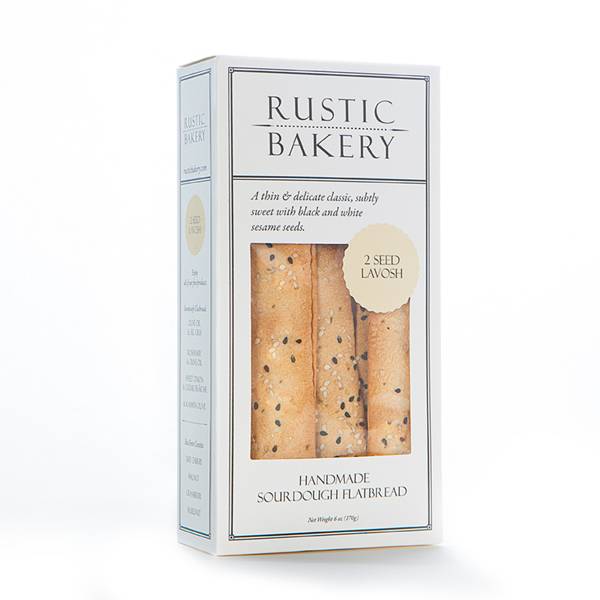 Photo Credit: Rustic Bakery
Platters of cheese and meat require the perfect serving vessel and for all of your cracker and bread needs, turn to Rustic Bakery. They make the crispest flatbread and sourdough lavosh around.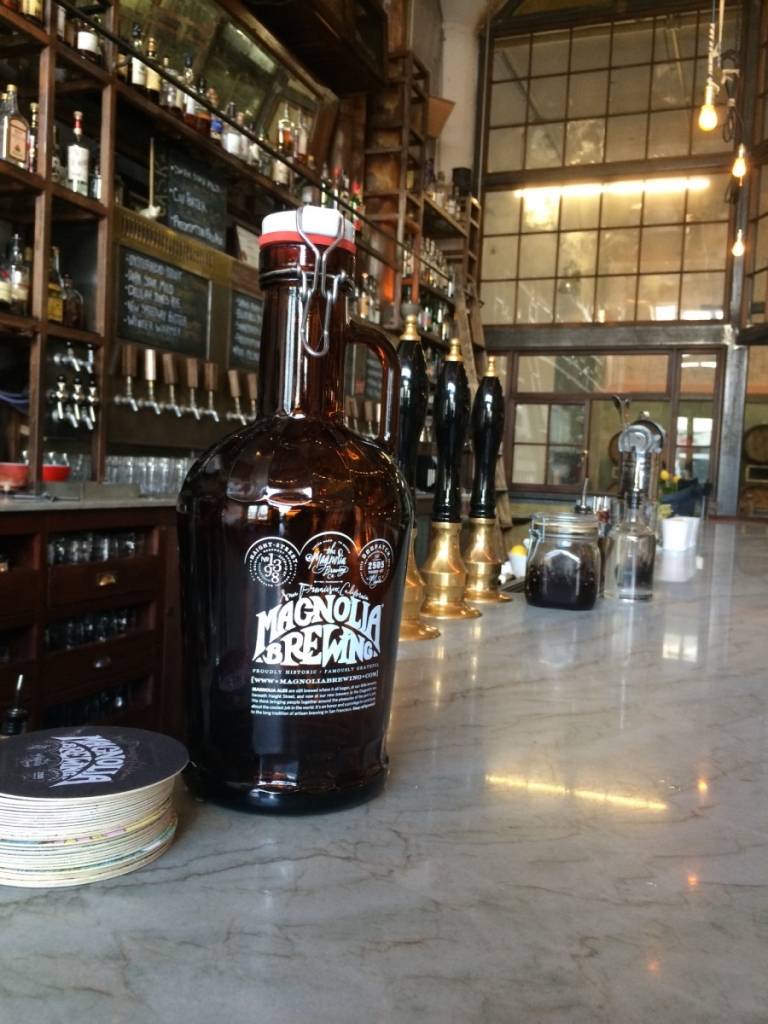 Photo Credit: Magnolia Brewery
Serve these hors d'oeuvres with beer and bubbly. Stop by Magnolia Brewery for a few growlers of their seasonal Winter Warmer and classic Kalifornia Kölsch. Stock up on Champagne at D&M on Fillmore Street. We suggest making merry and bright with a magnum or two — the Andre Clouet Brut Rose Champagne is a fine choice.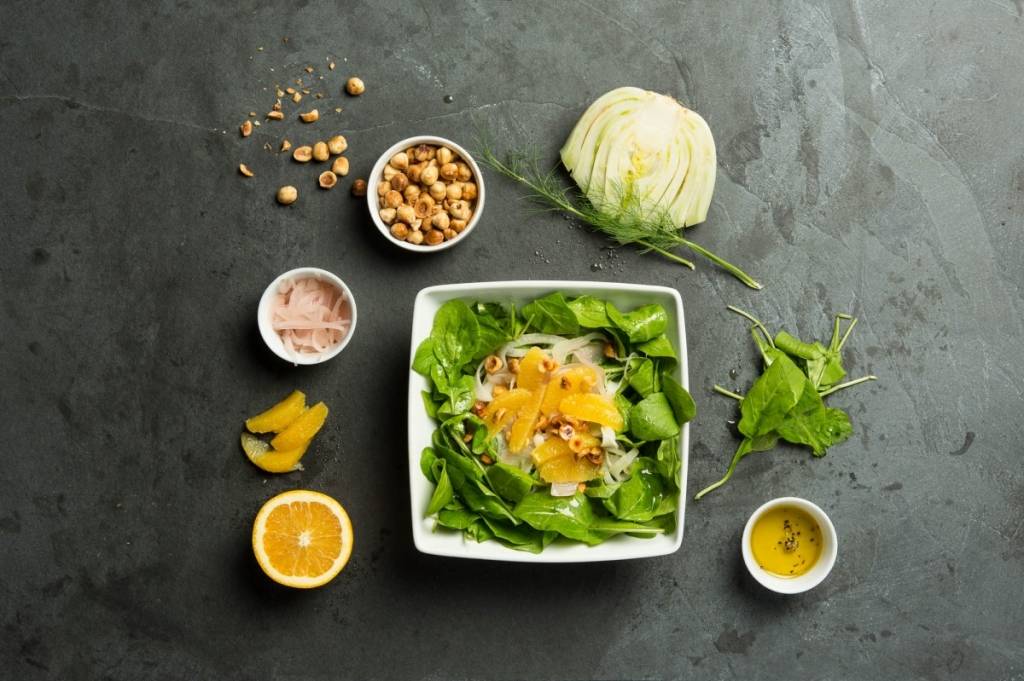 Photo Credit: AG Ferrari
When you head to the table, start things off with a light salad that features seasonal citrus. AG Ferrari's fennel, orange, and toasted hazelnut salad comes over a bed of peppery arugula. A generous sprinkling of mint gives the salad a refreshing bite.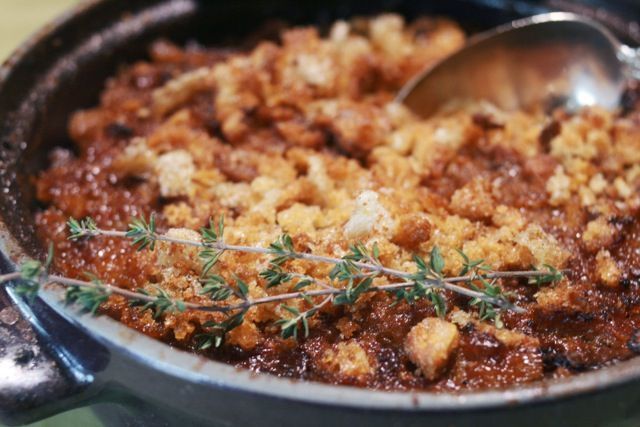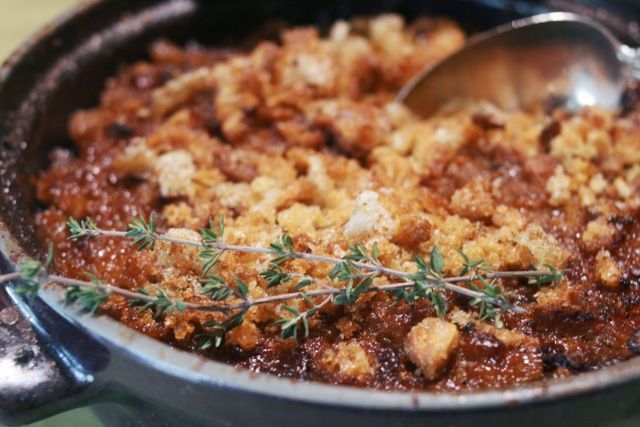 Photo Credit: The Whole Beast
No holiday party is complete without a show-stopping main course and for this look no further than The Whole Beast's turkey cassoulet. Traditionally the French dish is made with pork sausages, but chef John Fink makes his variation with his housemade turkey, cranberry, and sage sausage. The meat is layered with bacon, Rancho Gordo white beans, turkey confit, whole braised turkey thighs, and it's topped with chicharrones, turkey cracklings and croutons.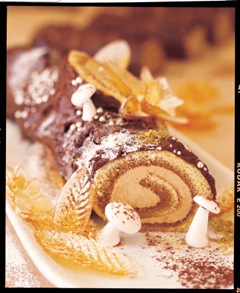 Photo Credit: Tartine Cookbook, Chronicle Books, August 2006 
For dessert, slice up Tartine's Buche de Noel, an outstanding genoise cake filled with espresso buttercream and topped with meringue mushrooms, pistachio moss, chocolate glaze, and almond bark.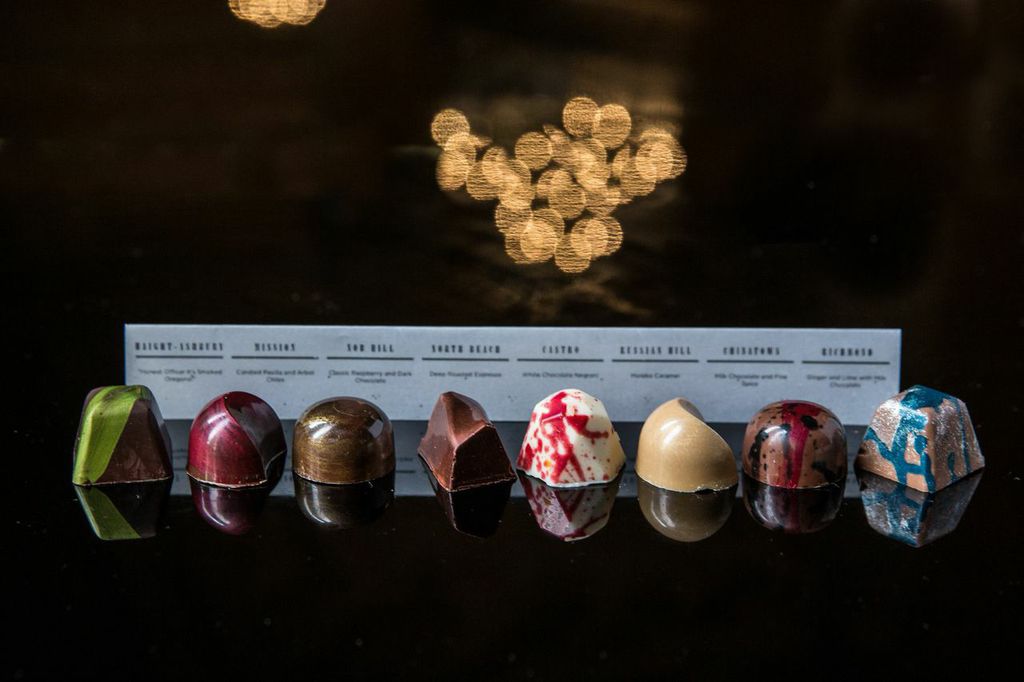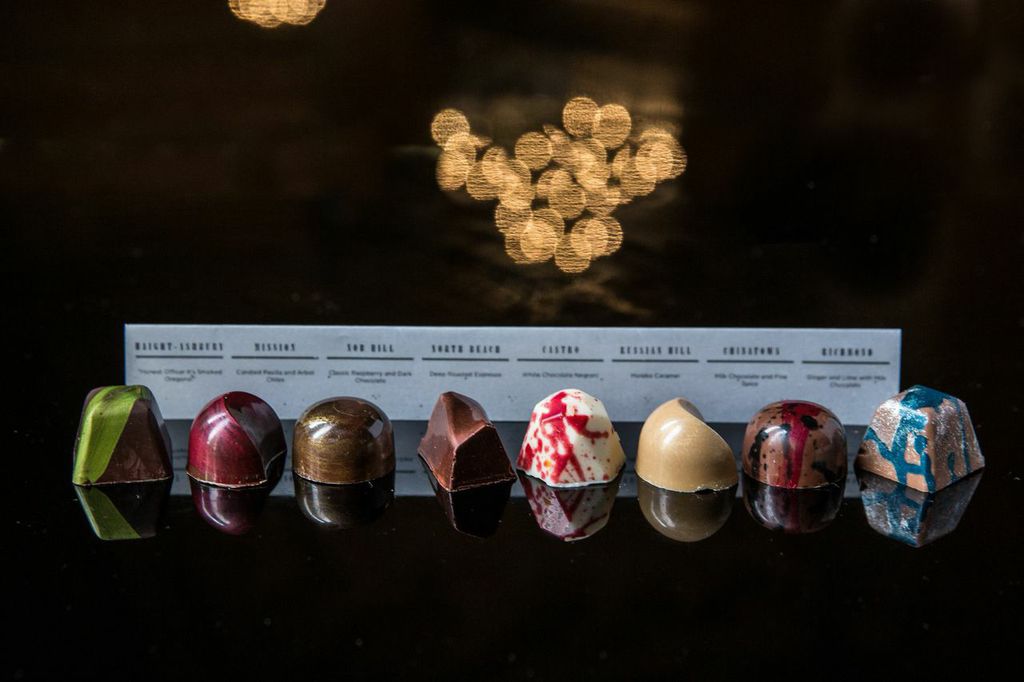 Photo Credit: Aubrie Pick
As a parting gift, send your guests home with a delectable box of chocolates from Scala's Bistro's executive pastry chef, Kimberly Bugler. Her handmade holiday chocolates are inspired by the different neighborhoods of San Francisco. There's the Nob Hill, which is classic raspberry and dark chocolate, the Castro, a white chocolate negroni confection, and the Mission, which features candied pasilla and arbol chiles, among others.
Like Haute Living San Francisco? Join our Facebook page  or follow us on Twitter @HauteLivingMag. Want Haute Living San Francisco delivered to your inbox once a week? Sign up for our newsletter.
Subscribe to discover the best kept secrets in your city