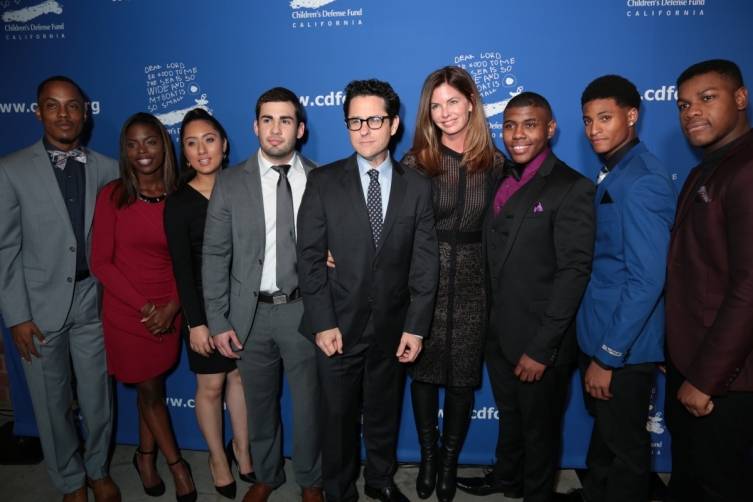 Photo Credit: Getty Images for the Children's Defense Fund
The Children's Defense Fund-California hosted its 24th Annual Beat the Odds Awards in honor of five incredible teens who have, as the event's title suggests—"beat the odds."
President Marian Wright Edelman, along with Hollywood supporters and co-chairs Katie McGrath & J.J. Abrams, Carol & Frank Biondi, Laphonza Butler, Ruth-Ann Huvane, Kevin Huvane, Katie Sharer & Mark Mullen, and Liza & Conan O'Brien, were joined by John Boyega, Jordana Brewster, Matt Barnes, Greg Grunberg, Tim Guinee, Attorney General Kamala Harris, Jeffrey Katzenberg, Aja Naomi King, Mary McCormack, Kelly McCreary, Chris Messina, Kevin Nealon, Ahna O'Reilly, Brad & Kimberly Williams Paisley, Elisabeth Shue and Darby Stanchfield were on hand Dec. 4th at The Book Bindery in Culver City to celebrate teens Chase Moore, Elizabeth Lopez, Sequoia Canada, Timothy Walker and Zachary Byrge.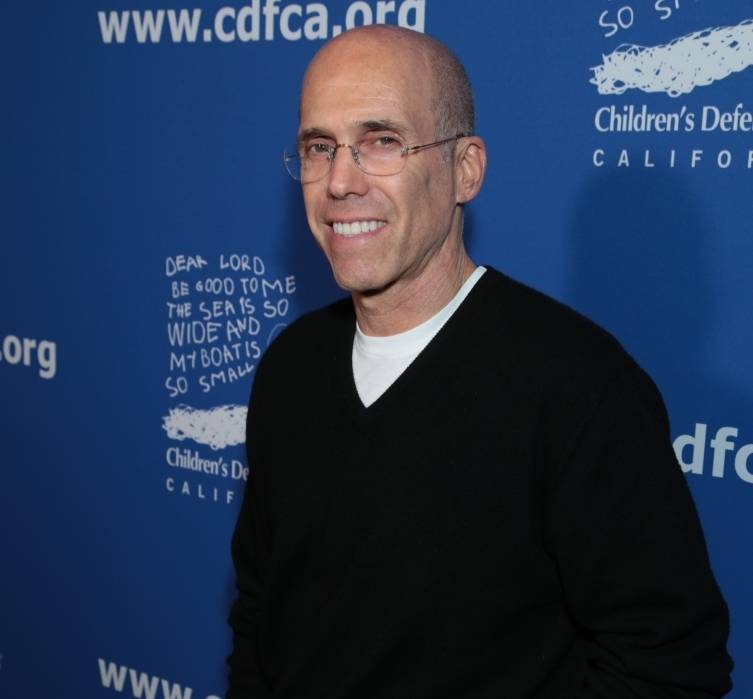 Photo Credit: Getty Images for the Children's Defense Fund
Each student honoree—who was honored because they overcame tremendous personal obstacles in order to achieve academic excellence—received a $10,000 college scholarship and support services including: private tutoring, one-on-one college counseling, ongoing mentoring, internship placements, life skills development, SAT prep, and week-long college tours at no cost.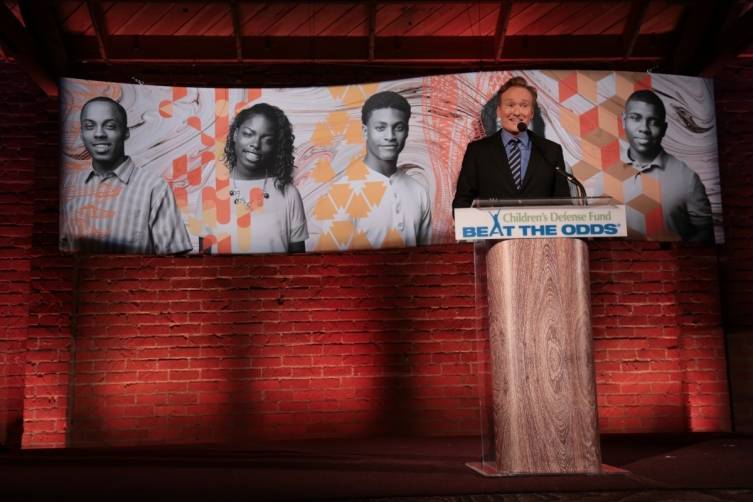 Photo Credit: Getty Images for the Children's Defense Fund
Since its inception in 1990, the Children's Defense Fund Beat the Odds program has identified and rewarded remarkable high school students who have overcome tremendous obstacles, surpassed their full potential in overall academic excellence, and given back to their community.
The Children's Defense Fund-California (CDF-CA) is the California office of the Children's Defense Fund, a national, non-profit child advocacy organization that has worked relentlessly for over 40 years to ensure a level playing field for all children. CDF-CA champions policies and programs that lift children out of poverty; protect them from abuse and neglect; and ensure their access to health care and quality education.
Jordana Brewster
Photo Credit: Getty Images for the Children's Defense Fund
JJ Abrams and Katie McGrath
Photo Credit: Getty Images for the Children's Defense Fund
Conan and Liza O'Brien
Photo Credit: Getty Images for the Children's Defense Fund
Chris Messina
Photo Credit: Getty Images for the Children's Defense Fund
Brad Paisley and Kimberly Williams Paisley
Photo Credit: Getty Images for the Children's Defense Fund