At the corner of Park Avenue and 26th Street, walk right into an autumnal paradise that captures all the charms of the season, without the brisk weather. Park Avenue Autumn/Winter/Spring/Summer (360 Park Avenue South) is a restaurant that changes with the seasons: everything from the menu to the decor shifts appropriately with the calendar.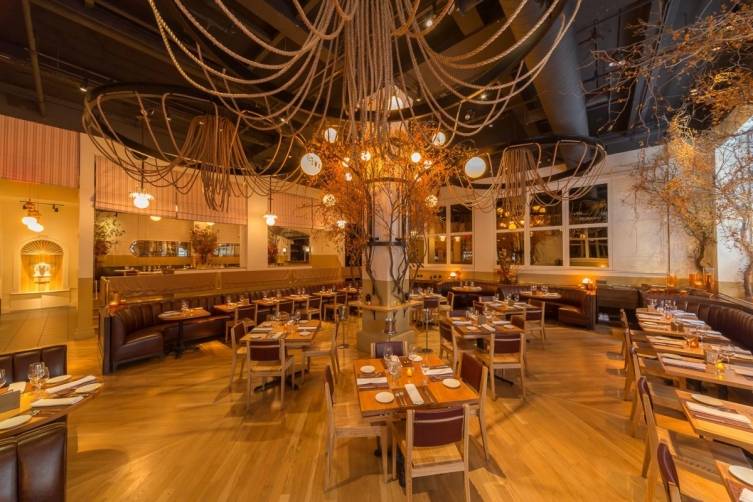 Park Avenue's location, which closed last year on the Upper East Side, has relocated to Gramercy, in the previous location of the short-lived General Assembly and previously the Hurricane Club. In November at the restaurant, orange leaves and rustic branches decorate the restaurant, which serves everything from autumnal cocktails including a rendition of a Mai Tai served inside an entire delicata squash and ice cream sundaes adorned with a miniature slice of pecan pie.
Chefs Benkei O'Sullivan and Zene Flinn run the kitchen, coming up with seasonal menus before the produce is even available! "We use produce placeholders for our own tastings and swap in the produce as it's available," the kitchen team explained. "It will then be added to the menu and enjoyed in the restaurant."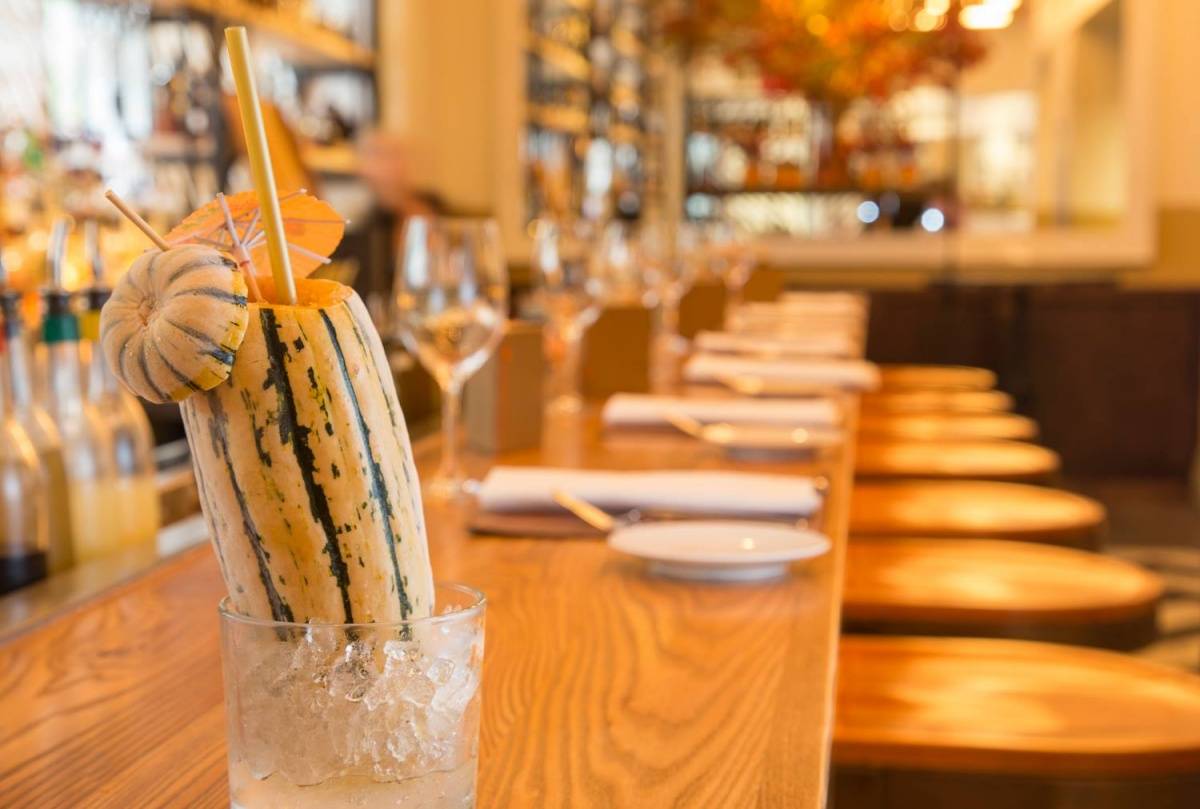 Receiving products at the peak of their quality is important to the chefs, who currently favor working with seasonal ingredients including mushrooms, root vegetables and pomegranates.
Current menu highlights toasted almond gnudi with spiced apricots and cauliflower, halibut topped with shaved black truffles and brioche crusted egg as well as a venison tartare made tableside, making metropolitan New Yorkers remember the benefits of game meats.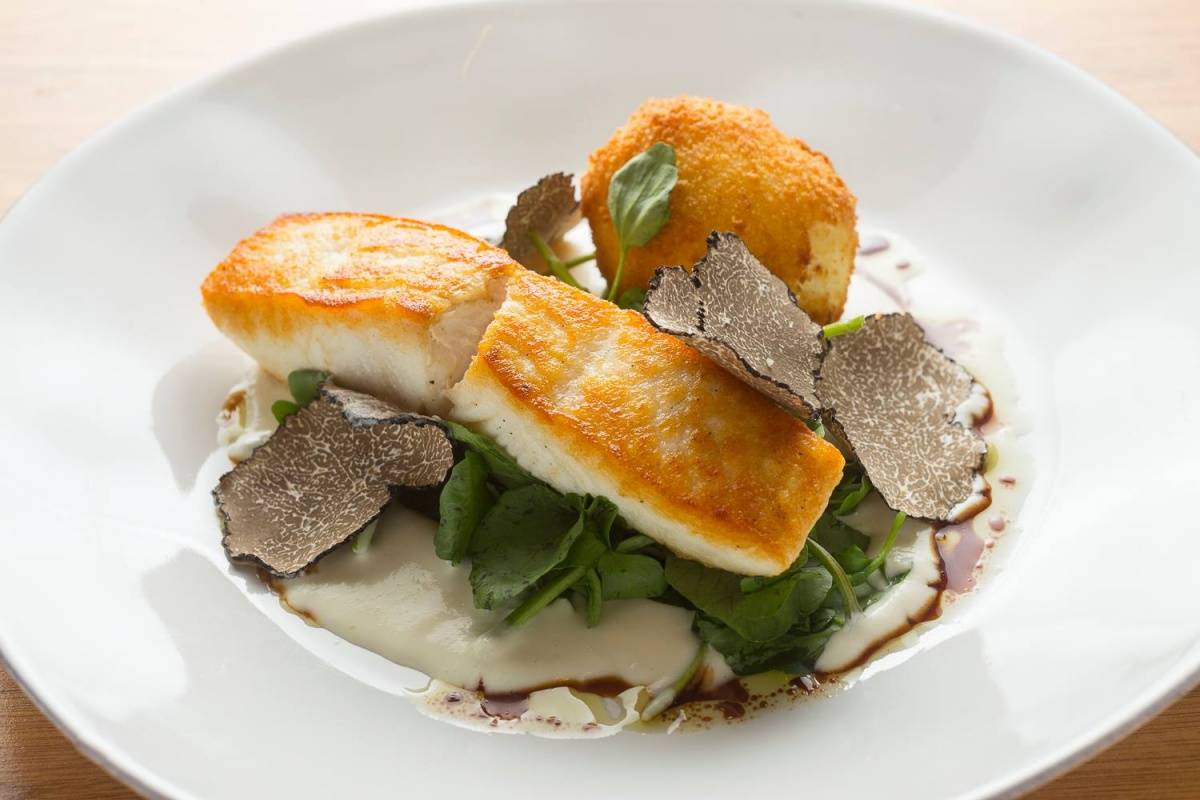 But while most of the elegant dishes seem like they could be found in a classic countryside cottage, one certainly stands out: Broccoli & Cheetos.
"Green vegetable sides are always popular at Park Avenue and I was working on a broccoli dish with a cheese sauce," explained Chef Flinn. "I felt it needed a unique crunchy topping, and crushed Cheetos was a perfect fit. The dish has been the most popular side every time it appears on the menu!"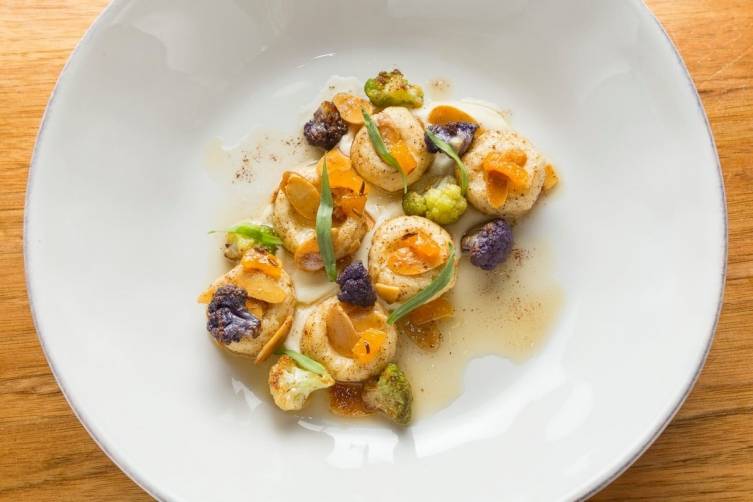 If you want to catch the highlights of the season, head in before December 2, when the restaurant becomes the festive Park Avenue Winter, which will feature a larger selection of communal dishes for family and business dinners.