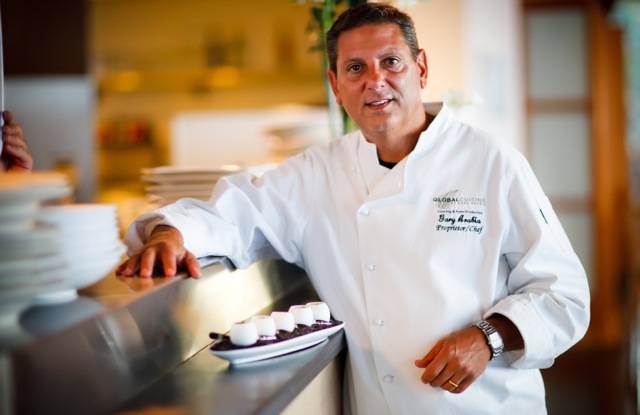 Celebrity chef Gary Arabia founded Global Cuisine in 2000,  a full-service catering and event production company located in the heart of Hollywood at The Lot Studios. He has catered and produced some of Hollywood's most glamorous events. Gary and his team have produced over 4,000 events since Global Cuisine's inception making Global Cuisine synonymous with high-end premium events. Gary perfected his skills for restaurant and off-site catering and event production during his 30 years working with several legendary chefs. The response to his culinary talents has been unparalleled. Arabia began watching his mother in the kitchen as a child and now has made event production into a "global" art form. Known for taking high-quality, local and sustainable foods and preparing them using contemporary cooking techniques to create culinary masterpieces. His newly opened GC Marketplace, a hybrid cafe and retail shop with a coffee bar, wine bar, boulangerie, and cheese/charcuterie area, gives the public accessibility to experience Arabia's vision and culinary talent.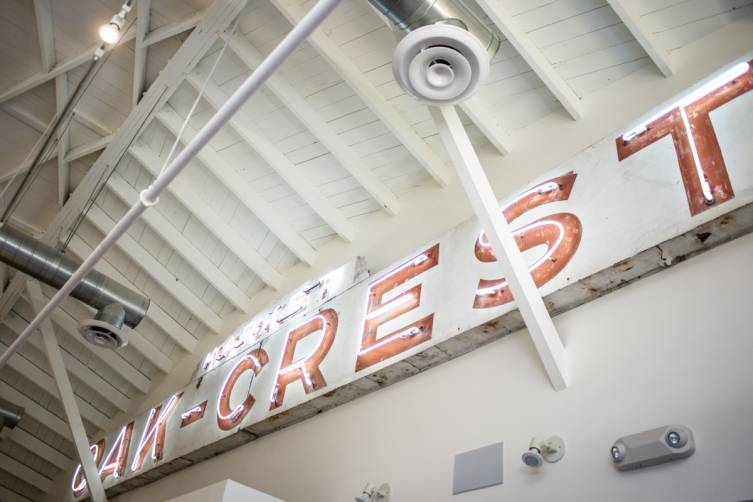 What event that you've produced are you proudest of and why?
I have done all 12 comic reliefs both here in Los Angeles and in New York. But I would say most recently I am the most proud of the work my team and I did on Seth McFarlands' Post Oscar party last year. We had 800 guests at our Location on the The Lot Studios from 9pm-5am enjoying everything from a 12′ long/fromaggerie station to two sea food stations that were housed in Oscar Ice Sculptures as well as our 14 items featured in our tray passed tasting menu that were all served on mini dishes with demmi tasse silverware.
What's the most opulent event you've ever created? What made it opulent?
We produced a wedding recently for 500 guests. As guests exited the ceremony and entered the cocktail they were greeted by a wait staff of 50 who lined the halls with champagne and Foie Gras wrapped in cotton candy. As guests entered the cocktail reception they were greeted by tray passers who were serving lamb chop lollie pops and Kobe Beef Sate served on Hawaiian Charcoal grills among other.  In the middle of the cocktail reception there was 2 large seafood stations housed in 8′ long ice sculptures filled with crab legs, mussels and oysters. Flanking the sides of the room were 2 vodka ice luges with built in compartments for a caviar and bellini station. Centered along the front wall was a 12′ sushi & sashimi station with the fish being cut right in front of the guests and then displayed on custom gold and bronze frames. As guests sat for their 7 course sit down dinner their first course was pre-plated for them. They started with a Seasoned Scrambled Egg Topped with Fennel Crème Fraiche and Caviar Served in Gold Dusted Egg Shell sitting in a 14 carat gold stand.  Each course following was more exotic and artistic than the previous.
What are some of your celebrity clients' favorite dishes? Who are the celebrities? Can you give us one of their favorite recipes? 
While we don't share the names of our clients we can tell you some fan favorites. Our most requested and gushed over dish is our signature crab cakes that are topped with lemon aioli and sit on a bed of house made mango salsa. Another favorite is our crispy duck that is served with a plum and ginger sauce.
What will make the experience at GC Marketplace unique?
The ability for the customer to enjoy a diverse and global selection of food that is farm fresh. We will also feature a catering concierge that will enhance our clients experience when ordering from our to-go catering and family dinner selections.
Can you tell us a little about the different culinary vignettes?
Coffee and juice bar will feature house made pastries and our own blend of coffee.  The wine bar and wine retail area will house over 200 wine selections. Guests will be able to discuss the wine options with a seasoned sommelier.  The grab and go food area, will feature prepackaged sandwiches, salads, soups and other refrigerated retail items including sauces and dressings.  The hot food area will have a double open kitchen that is designed to give guests an up-close and personal view of both the front and back production kitchens. A wood burning oven, large rotisserie, custom grill and La Plancha flat top griddle will be visible to the guests as a behind the scenes look of how the food is prepared. Guests will be able to enjoy signature dishes including  Asian Style Rotisserie Duck & Pizza Blanco with GC branded Olive Oil & Fennel Pollen. The cold food area will have a selection of farm to table salads, grains and sandwiches. An extension of the cold food area will be the charcuterie/fromagerie. There will be over 90 local and global varieties of cheese. A display of hanging air dried meats similar to what you would find in Spain or Paris will be featured in a custom designed case above the Fromagerie display.
How will you/GC Marketplace be celebrating its opening?
We will be holding a number of opening events including a neighborhood event, a friends and family event as well as a media and press day with some of our favorite celebrity friends.
When you're not working, where do you love to dine?
In Los Angeles I like Melisse. I am a fan of Josiah Citrin.