Dessert addicts never really thought they'd get a rise out of a flourless cake. But they're wrong.
The secret? Cognac. And if you use a top-notch bottle—such as Hennessy X.O—the results will be even more spectacular. (Certainly better than the standard flourless chocolate cake recipe you'll find in amateur food blogs.) But leave it to New York City's The Lion to mix things up in the most delightful way. Yarisis Jacobo, the restaurant's beloved pastry chef, has a brilliant take on the confection. Rich without being too overbearing, her easy recipe—which calls for cognac mixed with caramel—makes for the perfect dinner finale.
And yes, you should pair that killer piece of cake with a healthy pour of Richard Hennessy, one of the finest cognacs in the house's Prestige range…because why the hell not?
HENNESSY X.O FLOURLESS CHOCOLATE CAKE RECIPE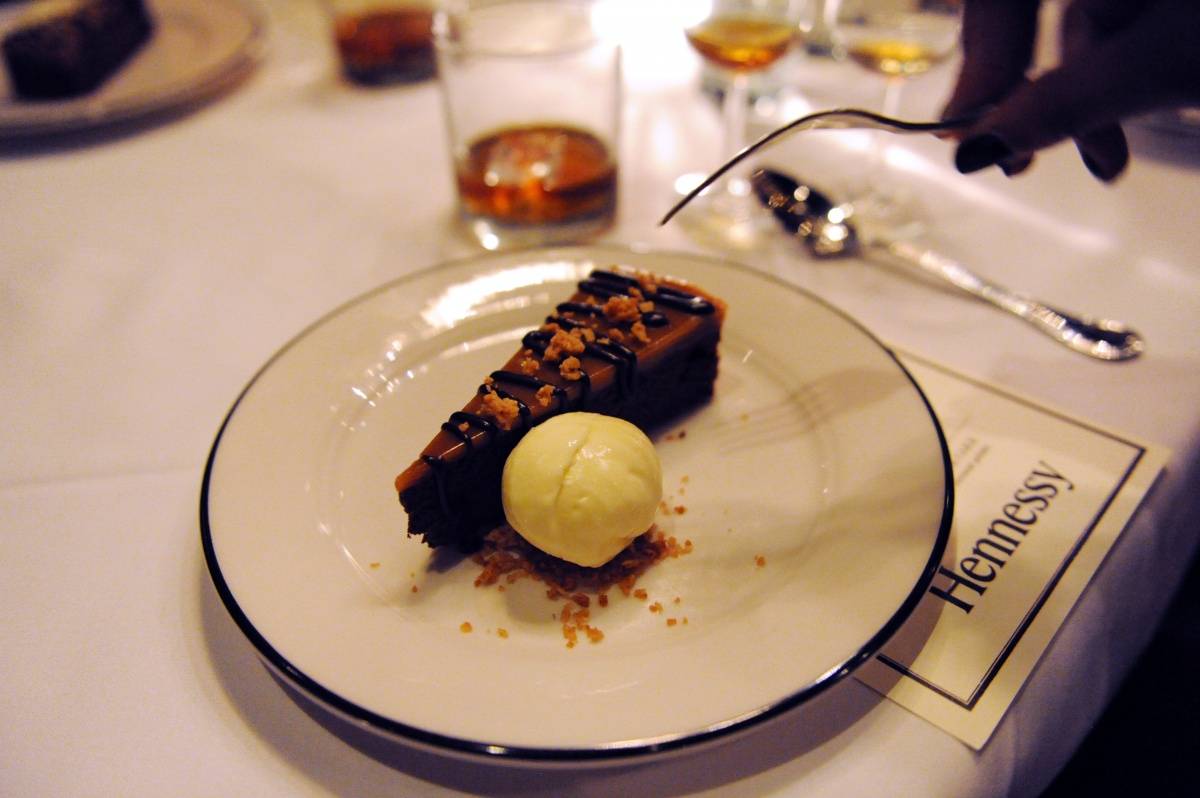 Yield: 1 cake
Ingredients
Hennessy X.O
8 oz. 60% chocolate
4 oz. butter
6 egg yolks
½ c. sugar
6 egg whites
Caramel
2 tsbp. sugar
Directions
Melt the chocolate and butter together. Set aside to cool.
Whisk together the egg yolks and first portion of sugar until pale. Then add the chocolate mixture, whisk together, and set aside.
Whip the egg whites to a soft peak before slowly drizzling in the second portion of sugar. Whip to stiff but not dry peaks.
Fold egg whites into chocolate mixture in 3 turns.
Grease 2 spring foam pans and split the base evenly between them. Bake at 350 degrees for 15–20 minutes. Take out of oven, rest for 2 minutes before popping out of pans and let cool.
Layer the cakes with your favorite cake filling.
Mix Hennessy X.O cognac with caramel and drizzle over cake.
Recipe courtesy of pastry chef Yarisis Jacobo of The Lion restaurant, New York City