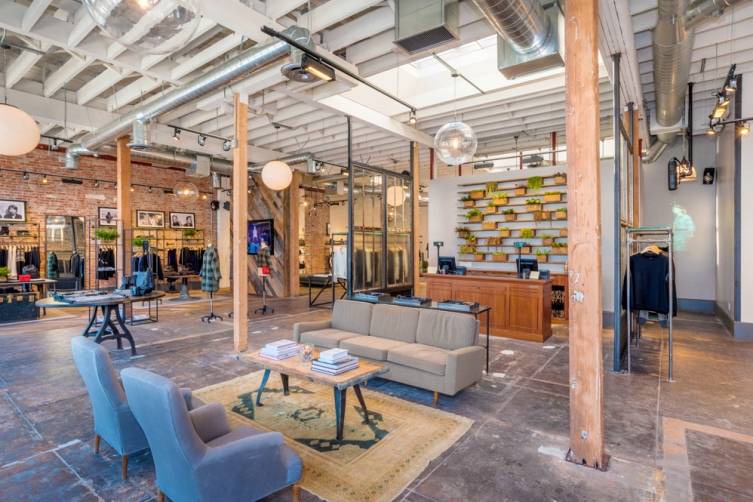 Venice's Abbot Kinney, "The coolest street in America" has one more too-cool-for-school addition: Rag & Bone's third L.A. boutique.
The store, which soft-opened last week, will offer the brand's women's and men's RTW, /JEAN, accessories and footwear.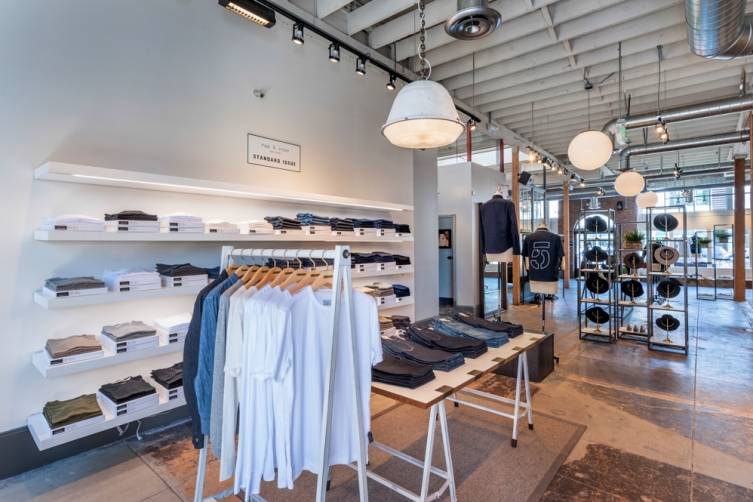 When you step inside the 3,150 square foot store, you'll experience a lot of airy space (rare for Venice), wood beam ceilings, wood columns, skylights, character concrete floors and exposed brick walls. A rear wall with added reclaimed wood reveals a door within a door, which leads into a landscaped, outdoor garden space.
Two walls within the space encasing the cash wrap and lounge area are a steel and glass wall with concrete base, made of salvaged factory windows; you'll find women's RTW pieces like the Ivana vest in dusty olive and the cool Cammie sweater coat lying on character knotty pine flooring.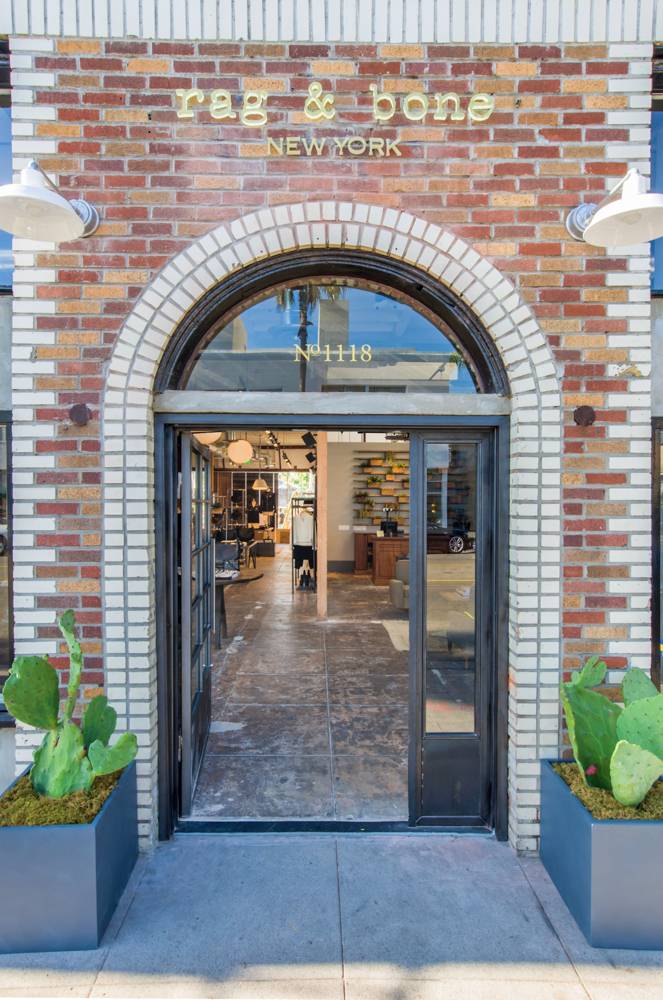 The fixtures within the space are a mix of reclaimed wood tables, shelving and mannequin stands; steel and stone tables, angular steel base tables with teak wooden tops; brass tubular modular shelving; and cherry wooden cash wrap with brass inlay surface.
Expect to find founders Nathan Bogle and Marcus Wainwright's signature items such as tailored separates, leather jackets and pants, knits, fedoras, jeans, Newbury boots, as well as the Bradbury and Enfield handbag collections, which are beloved by celebs such as Cameron Diaz, Jennifer Lawrence and Miranda Kerr. 
Rag & Bone is located at 1118 Abbot Kinney Blvd, Venice