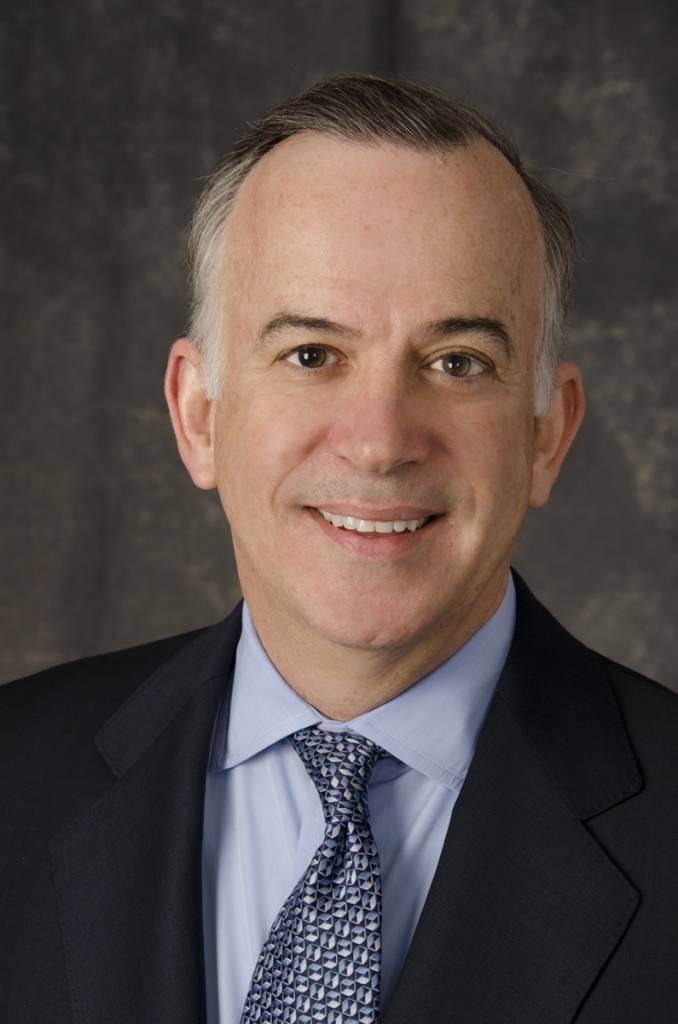 Tom McInerney is all about motivation. As the CEO of Genworth, a Fortune 500 company that is dedicated to helping to secure financial life through long term care insurance, life insurance, annuity retirement solutions and more, we think that McInerney is more than qualified to talk about success. We caught up with the CEO during a stop on his #LetsTalk tour with Genworth spokesman Rob Lowe for tips on how others can find the same level of success. 
7 TIPS ON HOW TO BE SUCCESSFUL
1) The CEO is the coach, not the player.  Early in my career, I thought I had all the answers.  The only real answer is to set the vision and strategy, and then hire talented people and trust them – really trust them – to execute.    This requires that you to…
2) Build a great team.  I remember an exercise our team did once, where we had to choose what items we'd rescue from a capsized raft, in order to survive.  You could choose your own individual list, or a consensus team list.   I had been a boy scout and an avid rafter and camper.  I was confident in my own list.  Later an expert came in and explained to us the right answer.  The team list was so much better than my individual list, it wasn't even close.   A great team with diverse perspectives will almost always get better results, so long as you…
3) Understand that no job is beneath you.  I read the customer letters that come to me, and I will regularly call the people who have written.   When I call customers, they're often surprised to hear from the CEO directly.  Usually they expect a form letter.  But for me, it's a chance to understand where are customers are coming from, what their concerns are.  And it allows me to show our team that I value what they do every day.  Another way of valuing employee contributions is by making sure you…
4) Don't run them into a wall.   I'm a Civil War buff, and the battle that intrigues me most took place in Fredericksburg, Virginia, because it's strikingly similar to Gettysburg, except the armies were flipped.  In each case, the commanding general asked his troops to charge uphill towards a fortified position, and to certain defeat.   A leader can't let the demand for action outweigh the need to put people in situations where success is possible, and where they can have a hand in success.   And it's important that you let them know…
5) It's okay if success doesn't come overnight (as long as it comes eventually).  We live in a quarter-to-quarter world, and a company needs to perform in the short term.  But that doesn't mean neglecting plans for the long-term.   Innovative people are often looking towards more distant horizons, and we want to encourage that.  And in that effort…
6)  Questioning the status quo is good.  As a leader, I want to send a message that it's okay – good even – to challenge long-held assumptions, and question whether it's necessary to do things the way they've always been done.   And, maybe most importantly…
7)  Let them make zombie movies.  A while ago, an employee came to me with an idea.  He wanted to make a zombie movie, because if zombies "live forever" (permanently undead but pretty beat up looking), they really need long term care insurance.   So I helped him find a film crew to make his movie.  Many jobs stifle creativity, but I wanted to encourage him to continue to bring his passion and creativity to his job.   I'm looking forward to seeing the final product.
Genworth is working to make sure Americans understand the need for long term care insurance.  Seventy percent of Americans will require long term care at some point, and that care can cost upwards of $87,000 a year.  Raising awareness about this vital issue requires reaching people in new and creative ways.
Subscribe to discover the best kept secrets in your city