The captivating acro-cabaret variety show Absinthe celebrated its third anniversary at Caesars Palace on Wednesday night. Following a full standing ovation during the show's finale, Absinthe's eccentric producer — The Gazillionaire — took the stage to address the crowd, expressing gratitude for the community's ongoing support of the show. At the conclusion of his speech, the company was presented with a commemorative Spiegeltent-shaped cake onstage featuring The Gazillionaire, his zany assistant Penny Pibbets and her infamous sock puppets, and Absinth's "Green Fairy" Melody Sweets. In conjunction with the anniversary celebration, the Absinthe tent was adorned with red and white LED lights, beautifully illuminating the outside of the venue.
Since its debut at Caesars Palace in 2011, the raucous cast of Absinthe has performed more than 1,500 shows, in which:
• The Gazillionaire's butler, Maxim, has spent more than 3,000 minutes stacking, and balancing upon, a mountain of chairs.
• The "Green Fairy" Melody Sweets has doused the audience with more than 100 pounds of fairy dust.
• Guests have been entertained by eight pairs of hand-made sock puppets custom designed by Penny Pibbets herself.
• More than 1,500 bottles of champagne have been uncorked.
• The Esteemed Gentlemen have made more than 5,000 trips across the high wire
• More than 4,000 guests have participated in a game of "What Would You Do?" onstage during the show.
• A combined 30,000 gallons of water has been used in Oxana The Unpronounceable's and the "Green Fairy" Melody Sweets' water routines.
Click on the photos below to enlarge.
Like Haute Living Las Vegas? Join our Facebook page or follow us on Twitter. Want Haute Living Las Vegas delivered to your in box once a week? Sign up for our newsletter.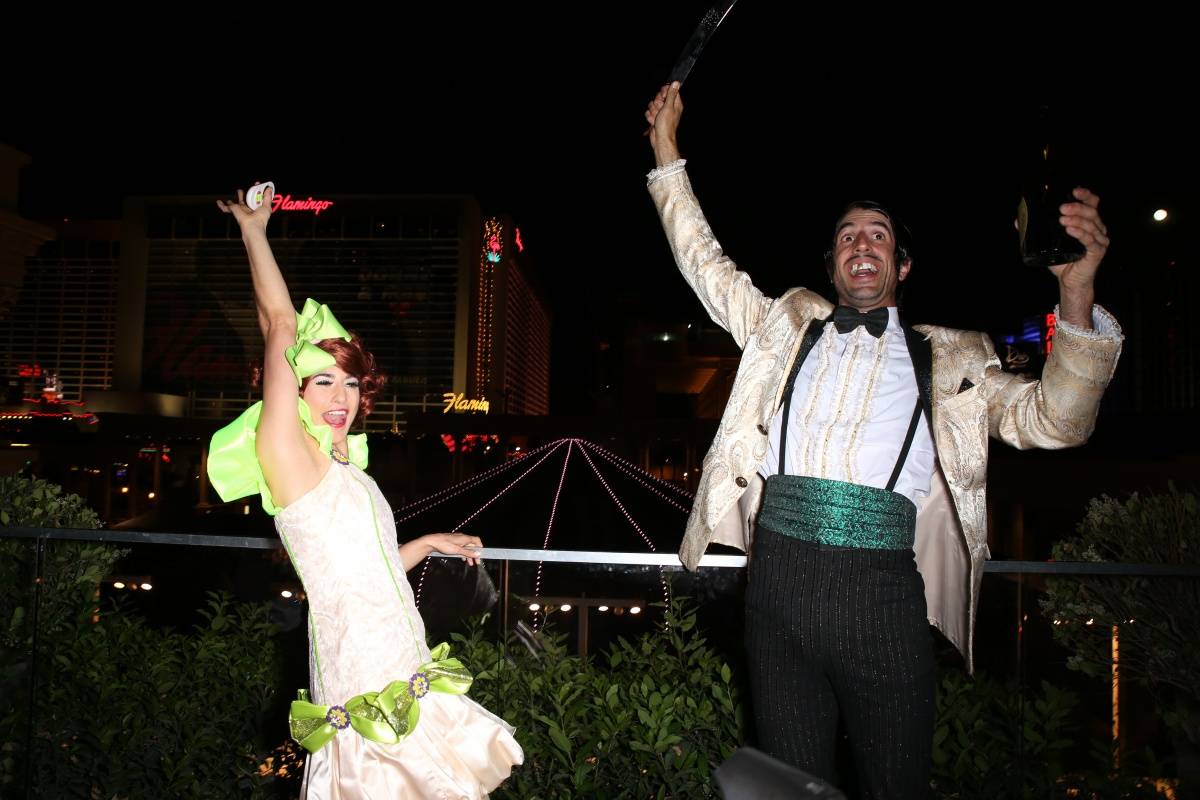 Penny Pibbets and The Gazillionaire Champagne Toast - ABSINTHE Third Anniversary 4.16.14 (C) Gabe Ginsberg-Vegas Kool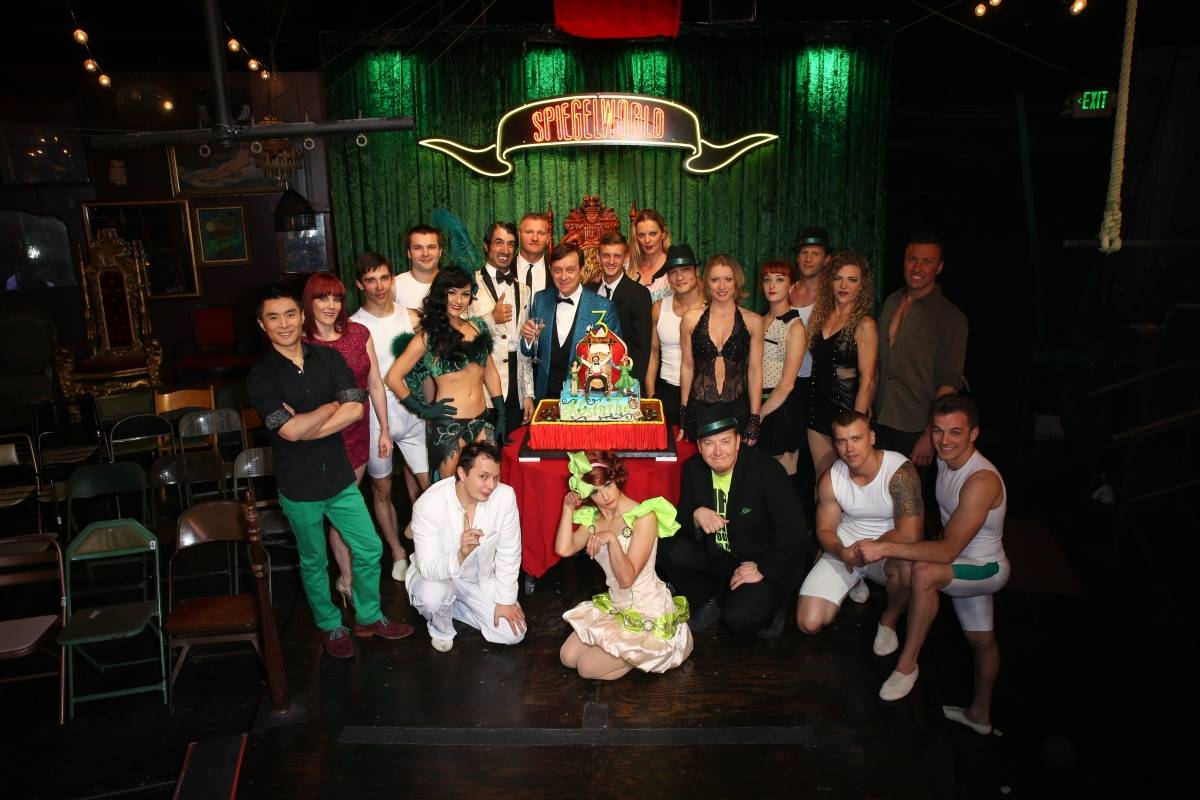 Cast of ABSINTHE with Producer Ross Mollison-ABSINTHE Third Anniversary 4.16.14 (C) Gabe Ginsberg-Vegas Kool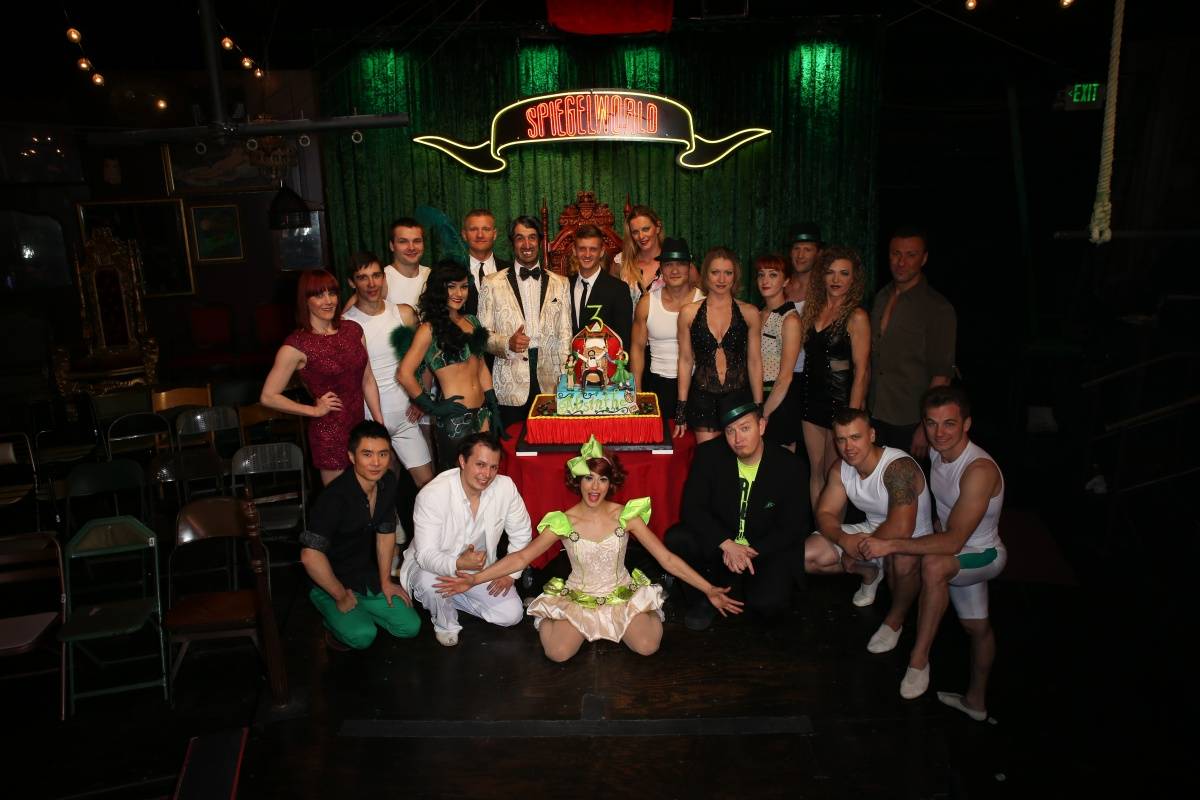 Cast of ABSINTHE - ABSINTHE Third Anniversary 4.16.14 (C) Gabe Ginsberg-Vegas Kool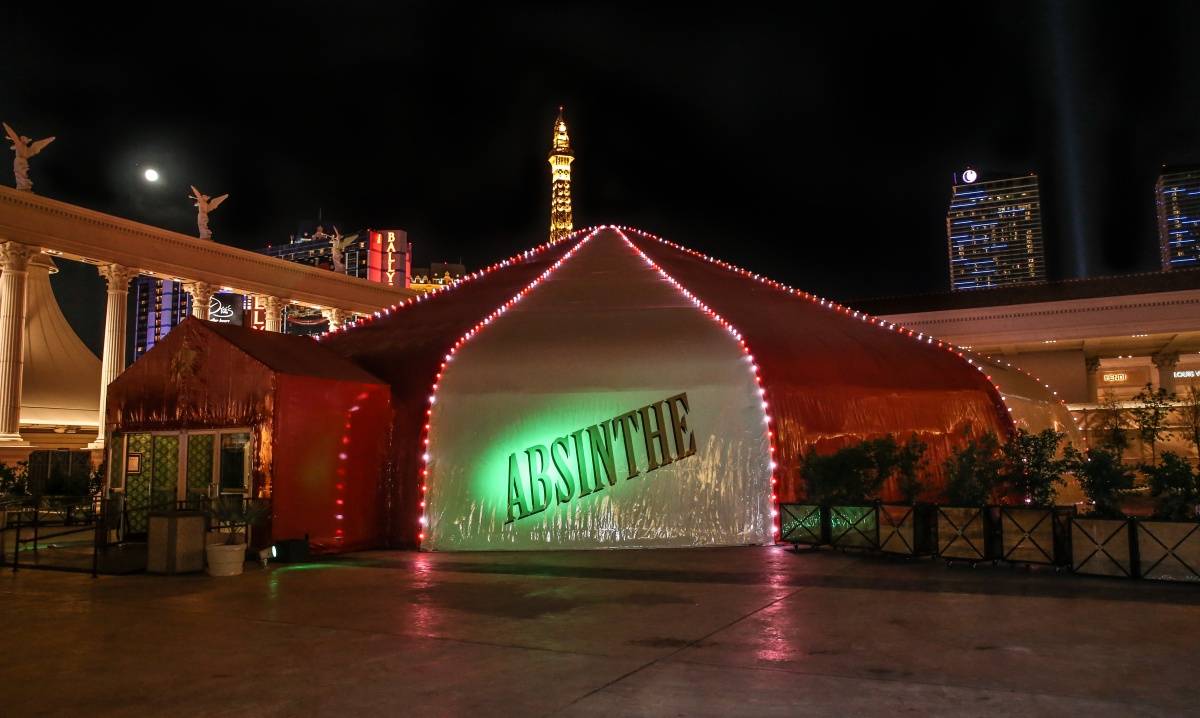 ABSINTHE Third Anniversary Tent Lighting 4.16.14 (C) Gabe Ginsberg-Vegas Kool
ABSINTHE Third Anniversary Cake 4.16.14 ©Gabe Ginsberg-Vegas Kool (3)
Subscribe to discover the best kept secrets in your city