The New York Skyline is wonderment to all, but to one man in the Big Apple, it means so much more.
Architect Richard Alan Goodstein has headed up some of the most prominent projects in New York City with Skidmore, Owings & Merrill (SOM) including Time Warner Center, the World Trade Center Tower 1 (Freedom Tower), Memorial Sloan Kettering Research Building and Moynihan Station (the Penn Station expansion).
"I was a senior member of the design team on all of the above projects," Goodstein said. "My role involved not only design work and supervision of some of the more junior members of the team, but also interfacing with the project's technical team and sub-consultants with the goal of ensuring the constructability of the project.  I was also often involved in presenting the design team's work to the client."
Goodstein describes the feeling of contrubuting to one of the world's greatest skylines as nothing short of incredible.
"To see an abstract idea that I've created, developed and nurtured become three-dimensional – tangible reality – is an amazing thing," he said." It's amazing to know that something that is a part of the NYC skyline or a part of the NYC streetscape, was originated as my idea or an idea developed by the design team."
But while this creative and versatile architect has some big name projects under his belt, Goodstein isn't one to shy away from smaller ventures and continues to take on projects of all sizes, from intimate visionary renovations to office or residential towers.
"On smaller projects, it is amazing to share this process with the client, a private owner," Goodstein said. "First, it is very gratifying to see a client's reaction when we present ideas which, as they often are, beyond their expectations.  And then to see the client's reaction to the finished product – this is even better."
Continuing to focus on smaller scale subjects, Goodstein opened his own firm in 2006 called nC2 architecture. with special attention on developing a more personal and closer relationship with client and project.
"Every architectural project is, by its nature, collaboration – collaboration between the architect, his team, the client and the builder among others," Goodstein said. "I love discovering and working with the hidden talents of my clients. I enjoy doing amazing design work with them, and including them in the collaboration. Our process is very interactive."
Check out more of Goodstein's work at http://www.nc2architecture.com
Screen shot 2012-02-24 at 2.26.58 PM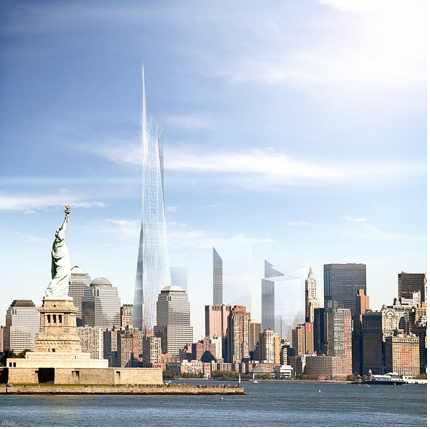 Freedom Tower
Freedom Tower
This 23-story skyscraper on Manhattan's Upper East Side
This 23-story skyscraper on Manhattan's Upper East Side is one of the tallest laboratory buildings in the world.
Time Warner Center
Time Warner Center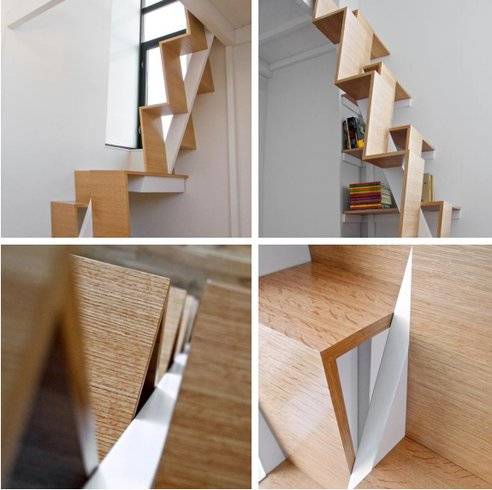 Richard Alan Goodstein - Stairs Back View
Richard Alan Goodstein - Side View Stairs